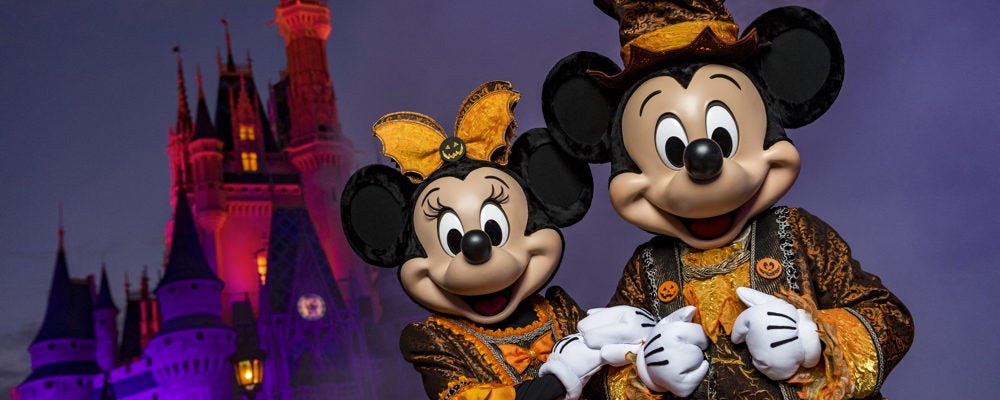 Why Now is a Great Time to Book a Trip to Walt Disney World
By
Thomas Kenzaki
September 6, 2018
Walt Disney World is one of the most popular vacation destinations in the world. Each year millions of people, including lots of Canadians, make the journey to Orlando, Florida to visit the most magical place on earth. Trying to figure out when the right time to visit is a tough decision to make. Here's why right now might just be the best time ever for Canadians to visit Walt Disney World.
Exclusive Canadian Ticket Offer
Cost always plays a deciding factor when it comes to where to vacation. Right now Disney is offering Canadian residents an exclusive offer on tickets. You'll save extra when you purchase a 4-day or longer ticket. You won't find a better deal on tickets than this and it can add up to over $300US in savings for a family of four.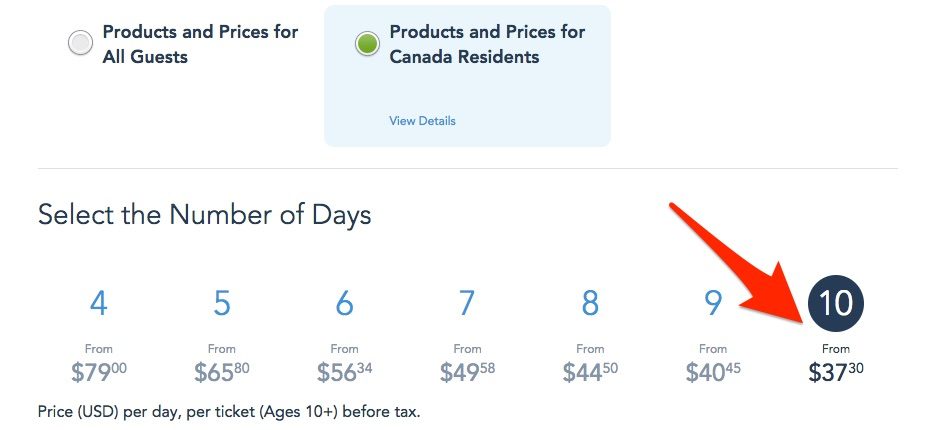 Pay as little as $37.30US per ticket day.
In addition to ticket savings, you can also find resort room discounts at most Walt Disney World resorts through regular offers such as this one. Saving on your tickets and up to 20% on your resort room will add up to significant savings for your family.
Brand New Attractions
If you're new to Walt Disney World, everything will be brand new to you. If you're a regular visitor like myself, you're more drawn to the new stuff and new stuff there is plenty of! The biggest new attraction currently is Toy Story Land at Disney's Hollywood Studios. It's a wonderfully themed and picturesque new expansion to the park that just opened up this summer. It offers 2 fantastic new rides, Slinky Dog Dash and Alien Swirling Saucers, a fun new quick service restaurant, and numerous character meet and greets.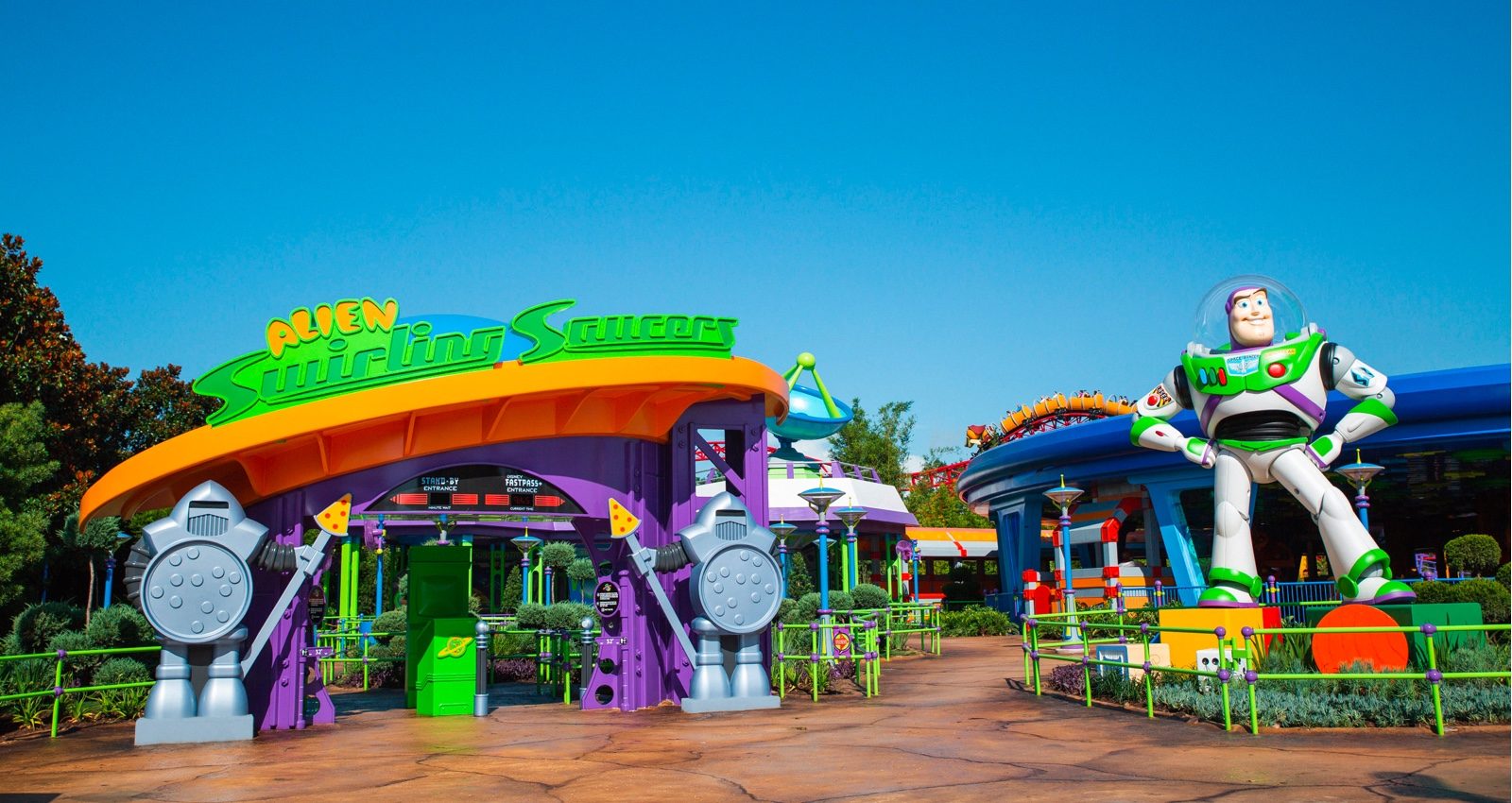 Read our guide on everything you need to know about Toy Story Land.
Other recent new attractions include Pandora: World of Avatar at Disney's Animal Kingdom theme park, which like Toy Story Land, also introduced 2 new rides. Every new land that opens brings incredible theming that you've come to love and expect from Disney. You'll find amazing detail in everything from the ground you walk on to the tallest rock formations.
Also at Animal Kingdom is the new nighttime show, Rivers of Light. While not a fireworks show, you'll still be in awe at the special music, lights and water projections.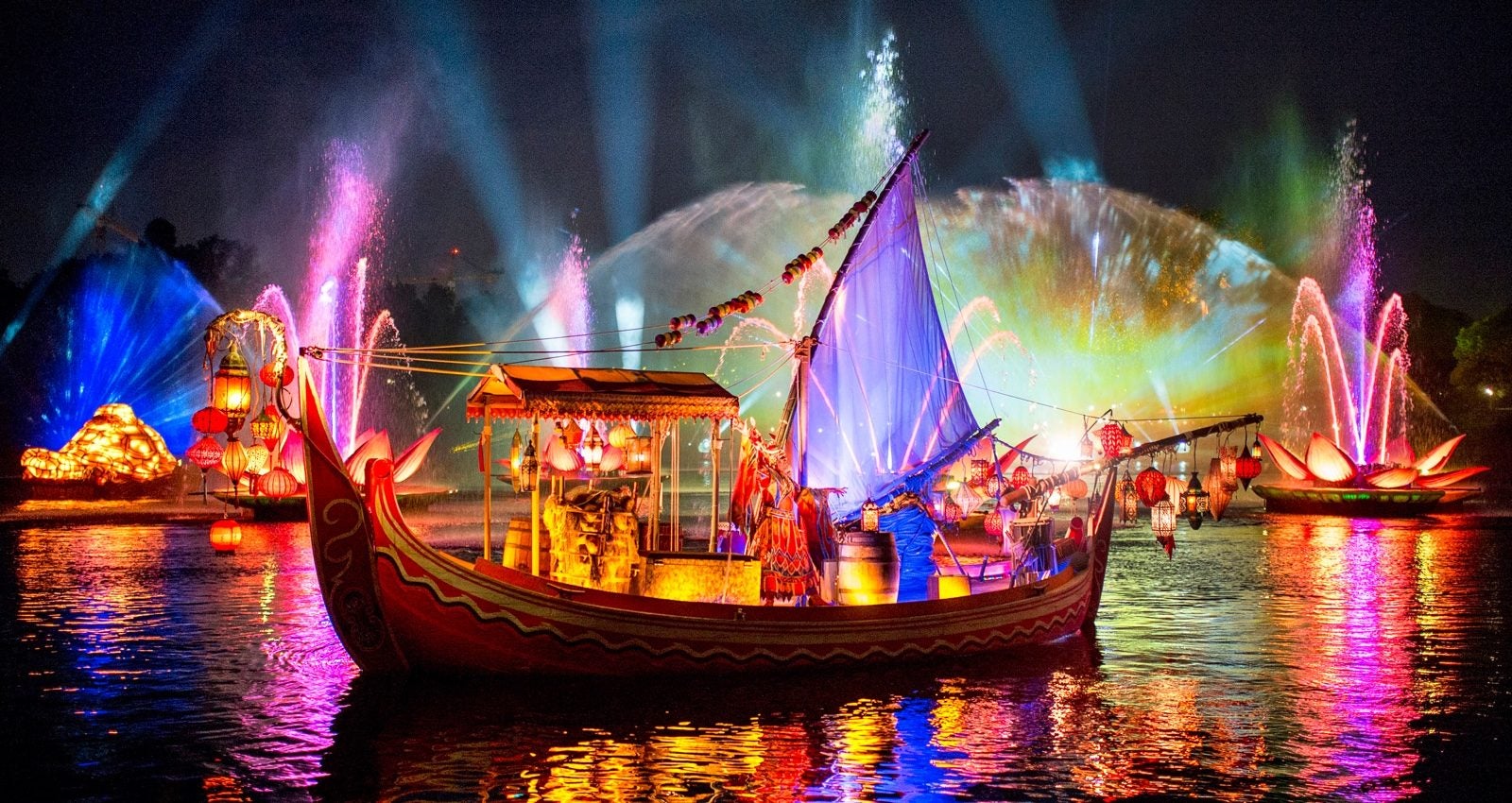 A scene from the Rivers of Light show at Disney's Animal Kingdom.
Disney is always adding more attractions and some of the things you have to look forward to include a Guardians of the Galaxy ride and Ratatouille ride at Epcot, a Tron ride at Magic Kingdom, and the massive new land, Star Wars; Galaxy's Edge at Hollywood Studios. The latter of which leads into the next section: crowds.
Beat the Big Rush in Late 2019
When Disney acquired the rights to Star Wars in 2012, it was only a matter of time until they opened up a new land at Walt Disney World dedicated to the franchise. They've already embraced Star Wars for years at the parks including a ride, character meet and greets, merchandise, and more.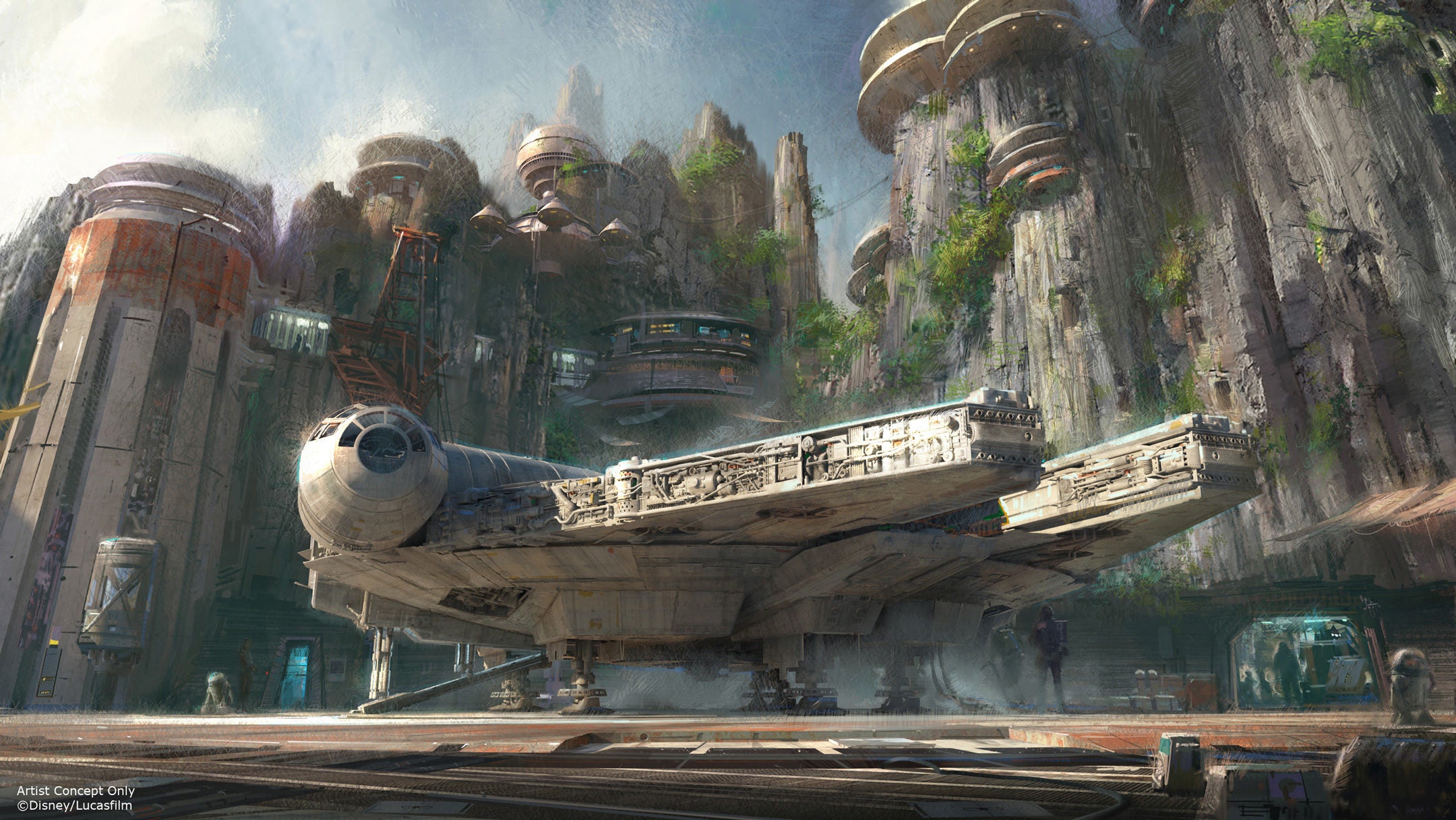 Star Wars: Galaxy's Edge concept art.
The opening of Star Wars: Galaxy's Edge in the fall of 2019 will bring a few things with it: more visitors and likely fewer discounts. With an approximate opening date now set, many people will hold off on visiting until after it opens so that they can experience the incredible new land.
Look no further than the expiry date of the current Canadian ticket offer for proof of this. If you can forego seeing Star Wars land right away, you'll not only save money but also deal with smaller crowds, making now a great time to visit Walt Disney World before the inevitable explosion of visitors after its opening.
Fireworks and Dessert Parties
If you love fireworks, Walt Disney World is THE place to be. Not only does Disney put on a massive fireworks show at 3 of their 4 theme parks each and every night, they're also some of the best firework displays you'll see anywhere (don't @ me).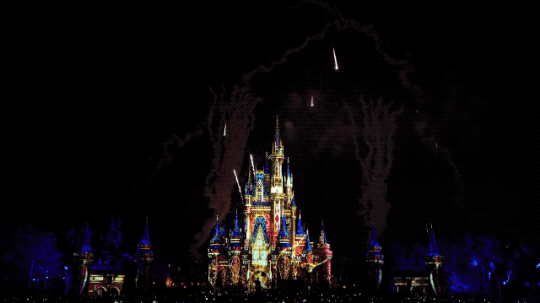 Happily Ever After fireworks at Magic Kingdom.
The Happily Ever After fireworks show at Magic Kingdom is 18 minutes of pure Disney magic. It combines a projection show on Cinderella's Castle with perfectly timed fireworks and music from classic and modern Disney films. Add in the Illuminations fireworks show at Epcot and Star Wars fireworks at Hollywood Studios and you've got an amazing trio of shows that are the perfect ending to a day at the park.
You also now have a tasty VIP way to take in the fireworks (and also the Rivers of Light nighttime show at Animal Kingdom). Disney hosts a Dessert Party for all 4 of these events at an extra cost. You'll have unlimited access to sweet treats and beverages prior (or in some cases after) to the shows and also receive access to a reserved viewing area. If you've never seen a nighttime show at Walt Disney World, you should know that people start camping out the best spots hours before they begin. So while it costs extra, it does save you from having to do that to get a good viewing spot!
Seasonal Special Events
Who doesn't love celebrating Halloween in September? This might just be my personal favourite time to visit Walt Disney World. There are pumpkins everywhere and twice a week Magic Kingdom closes early and hosts Mickey's Not So Scary Halloween Party.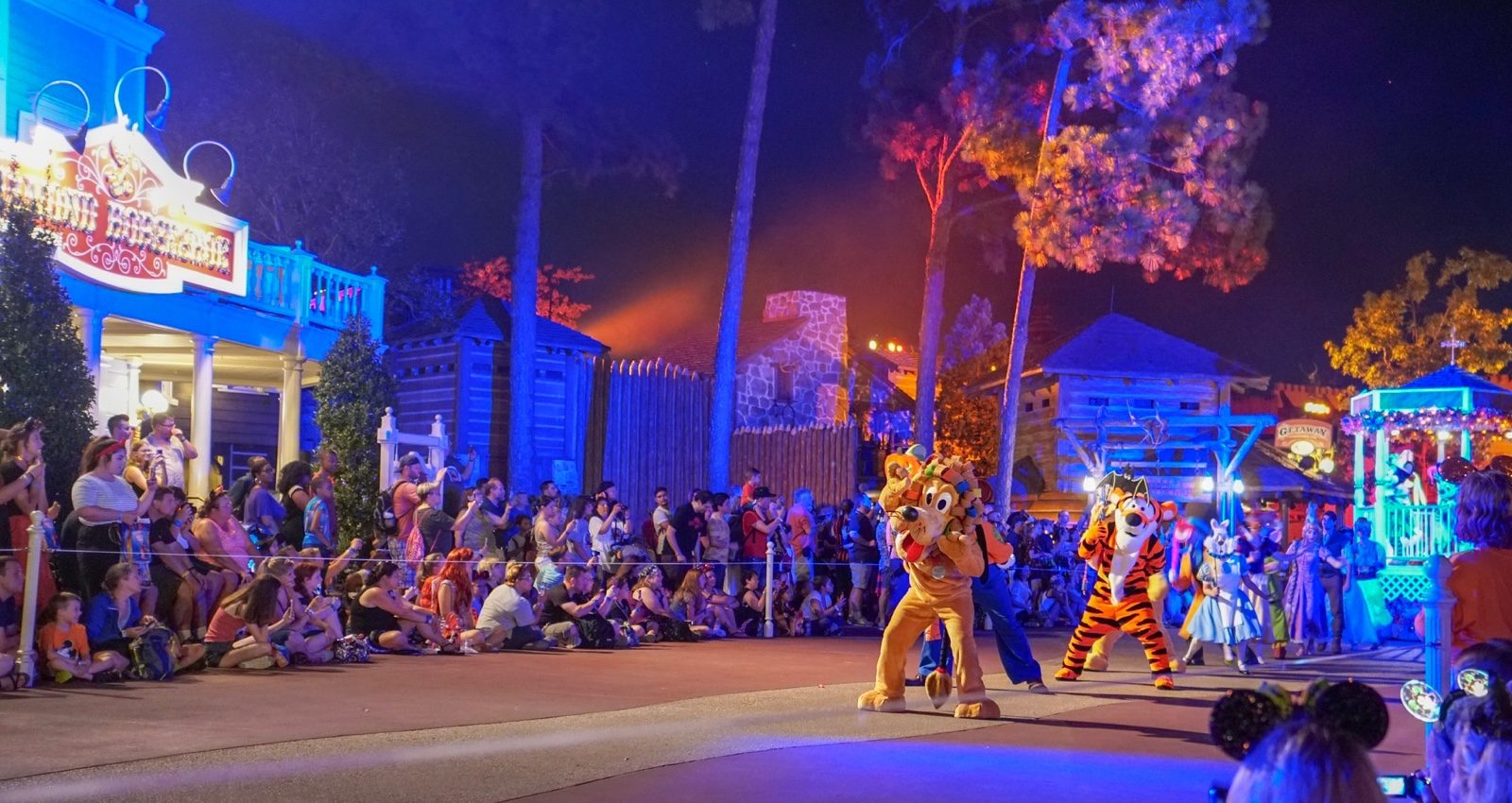 The 'Boo to You' parade at MNSSHP will delight those of all ages.
At MNSSHP the whole family can dress up and trick-or-treat throughout the park. You'll also enjoy a special nighttime parade (2-shows nightly), Halloween fireworks and special character meet and greets. In my opinion this is the best special event at Magic Kingdom and is well worth the price of admission. My tip for those going is to wait until after the fireworks to trick-or-treat or do the meet and greets for much shorter lines.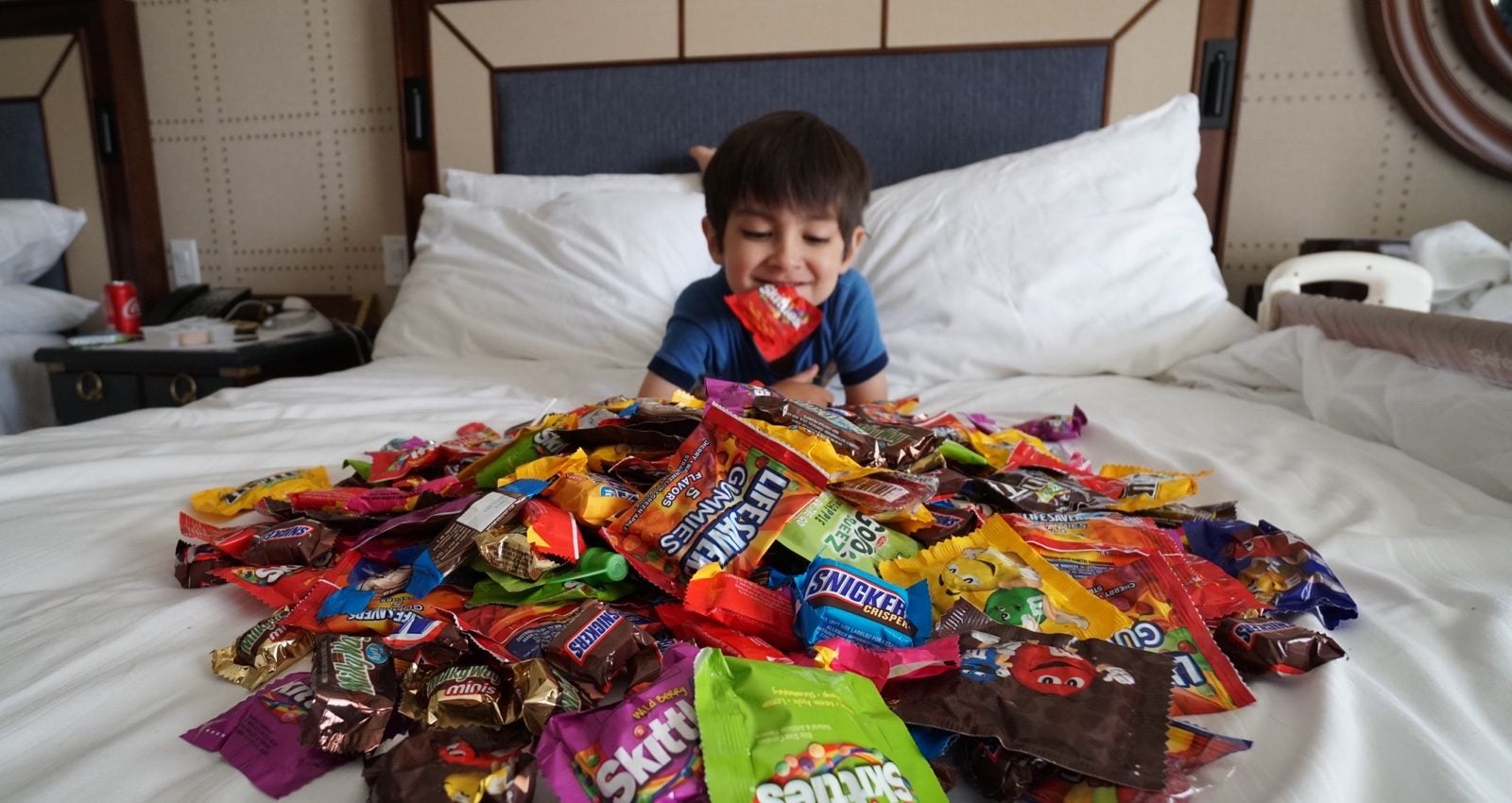 Pack an extra bag to bring home all your candy from trick-or-treating!
The end of August also marks the start of the International Food and Wine Festival at Epcot. During this event you'll be able to eat your way around the World Showcase while purchasing unique dishes from special country-themed booths. You'll also get to see special performances from various musical artists 3-times daily which is included as part of your regular park admission.
Right after Halloween the theme quickly switches over to Christmas. You can almost smell the pumpkin spice change to eggnog overnight. Christmas time is another great season to visit as the parks are beautifully decorated for the festive season, including thousands of lights strung over Cinderella's castle.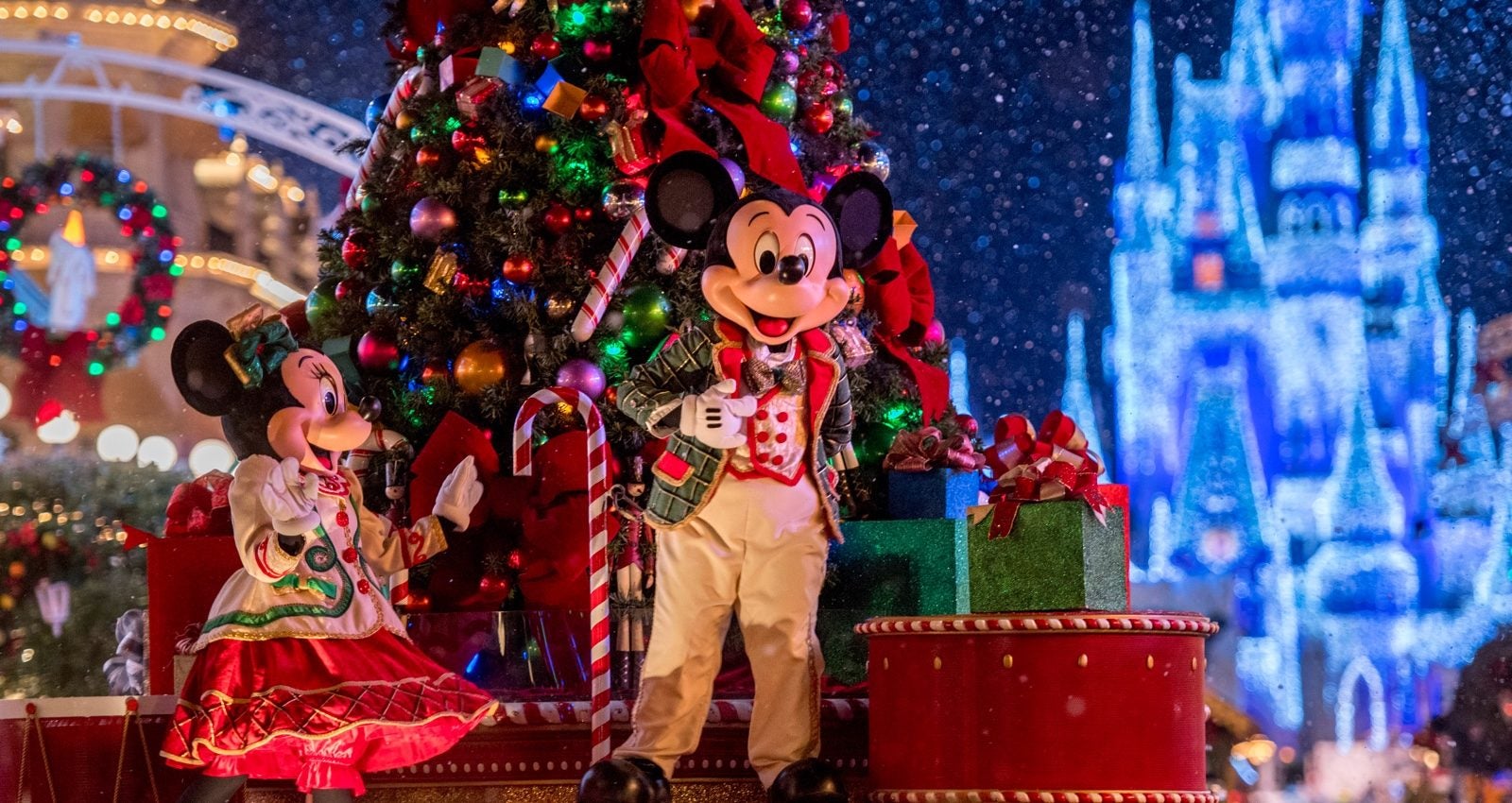 Mickey and Minnie at the Once Upon a Christmastime Parade.
Just like during Halloween, Magic Kingdom hosts a special event called Mickey's Very Merry Christmas Party. This is a special ticketed event where you'll get to enjoy festive food and drinks, entertainment, fireworks and the Once Upon a Christmastime Parade. Both Mickey's Very Merry Christmas Party and Mickey's Not So Scary Christmas Party are fun ways to make your fall/winter visit extra magical.
Final Thoughts
So you've made the decision to visit Mickey and friends? Great! With all of the new attractions adding to the already fantastic lineup of things to do at Walt Disney World, there's never been a better time to visit. Throw in the exclusive Canadian ticket offer and you've also got one of the best deals to go.
If you've been considering booking a trip down, you should give some serious thought into going in the next year. With Star Wars land opening up next year it's only going to get busier which may also mean the end of Canadian exclusive deals (why put out discounts if everyone is already booking their trips).
A great idea would be to visit now and then book a trip back a little while after Star Wars land opens up and crowds return to a more normal level. There's no shortage of magical experiences to be made with all that Walt Disney World offers today!