The Best Plastic Straw Alternatives
By
Thomas Kenzaki
August 2, 2018
If you're a fan of plastic disposable straws I've got some bad news for you. It's the beginning of the end for the environmentally unfriendly product. More and more restaurants are phasing them out and going strawless. Luckily there are already lots of great alternatives for you straw lovers out there.
The strawless movement broke ground big time in 2018 with huge companies such as IKEA, Starbucks, Disney Parks, and more vowing to stop offering plastic straws. The city of Vancouver even banned plastic straws entirely! This is great news for the global effort towards reducing the amount of plastic waste hitting our landfills or littering our oceans.
For those looking for a more eco-friendly option at home or to take with you places, here are some of the best plastic straw alternatives that you can buy today.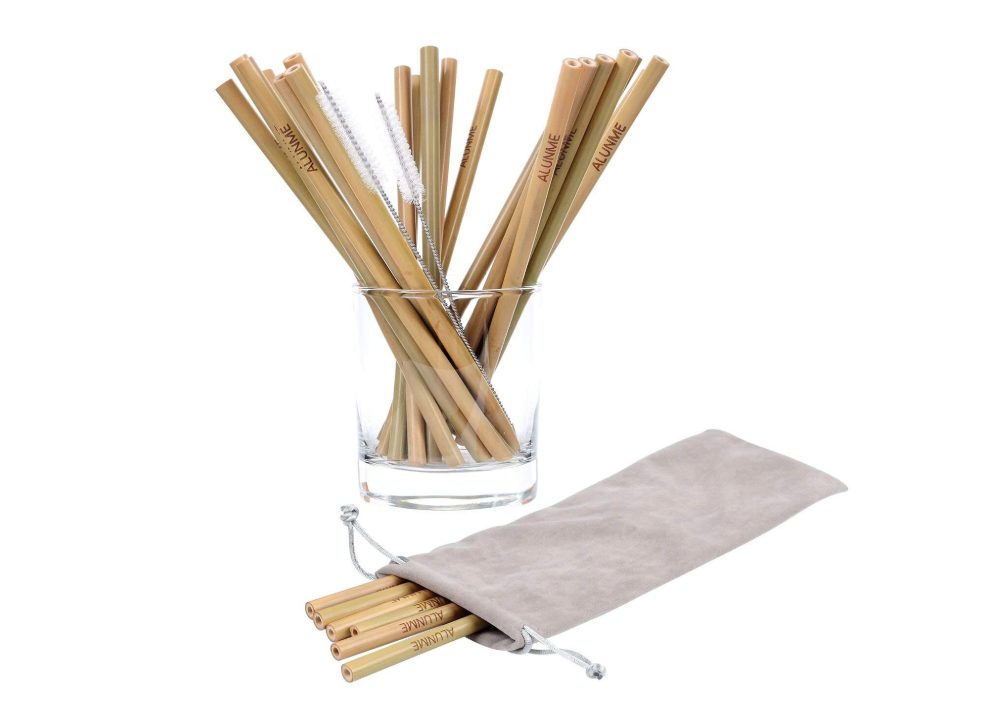 ALUMNI Natural Organic Bamboo Straws (Amazon)
This set of straws is made of biodegradable natural bamboo. You'll receive a set of fifteen 9" straws along with a carry bag, 2 cleaners.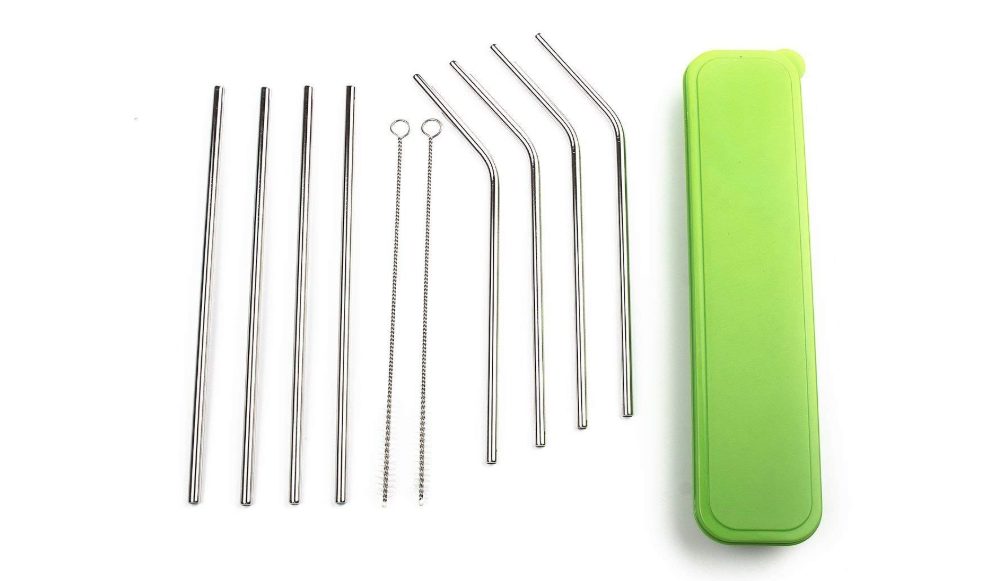 LANIAKEA Reusable Stainless Steel Drinking Straws (Amazon)
Stainless steel straws are known for their durability and low cost. The downside is they transfer heat and cold so they might not be the ideal choice for your beverage choice. You'll receive 4 straight and 4 bent straws along with 2 cleaners and a storage case with this set.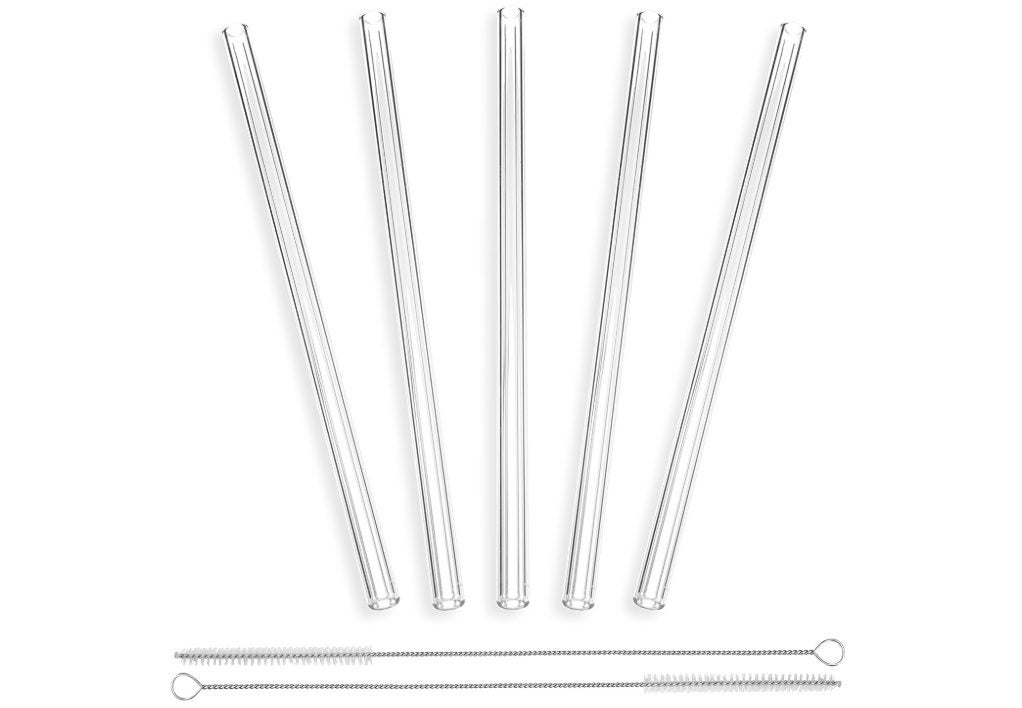 StrawGrace Handmade Glass Straws (Amazon)
Another popular material in the world of reusable straws is glass. While less durable than stainless steel, it offers the advantage of less head/cold transfer and it's easier to clean because it's clear. You'll receive 5 straws and 2 cleaners with this set from StrawGrace.
Silikids Silicone Family of Straws (Well.ca)
Silicone has been used for a long time in childrens sippy cups and sport tumblers. It works great for straws as it's both flexible and doesn't transfer heat/cold. Silicone straws also offer the advantage of being able to easily cut to size should you want them shorter. This 6 pack of silicone straws comes in different colours and lengths for different cup sizes.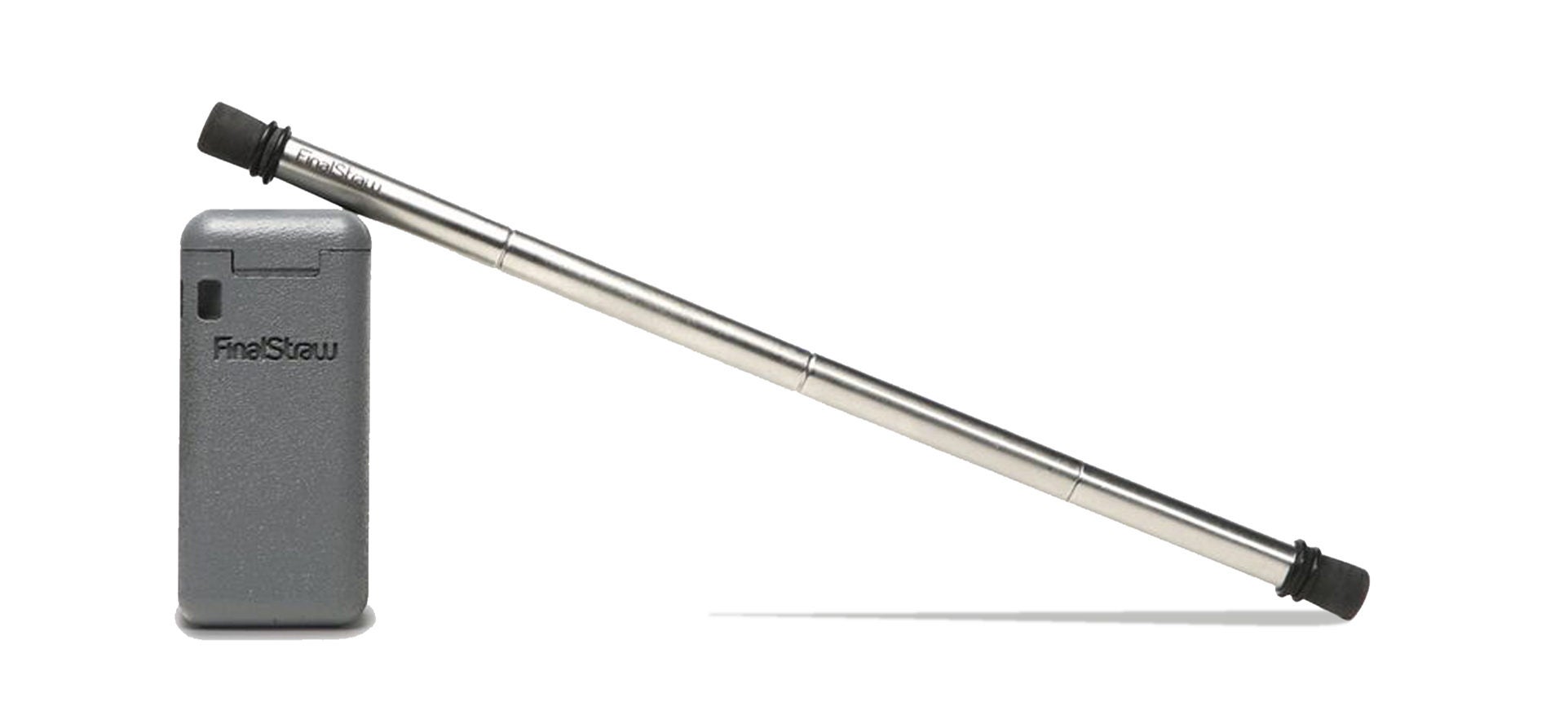 Final Straw (finalstraw.com)
A foldable straw that's small enough to fit onto your keychain or slip into your pocket. The company raised 1.8 million (US) on Kickstarter and is now accepting pre-orders for later this year. This is by far the most expensive option but arguably the most convenient for taking a straw on the go. While you can't buy the Final Straw now, there are knock off's currently available from select overseas retailers (although your milage may vary on quality with a knockoff).
While all of these products are much more expensive than a pack of plastic straws would cost, each should last a very long time if properly cared for. You'll need to regularly wash and dry your straws to prevent dirt and mold from building up, but thankfully most of the above straws include a cleaner to help with that.
You're definitely giving up a lot of convenience switching to any of these straw alternatives, but at least you'll sleep better knowing that you're doing your part to help save the environment. If things keep heading in the direction they are now, in a few years you might not even be able to buy plastic straws. Now seems like as good a time as any to jump into the straw-free revolution.
Which reusable straw(s) do you see yourself trying first or have you already made the switch? Let us know in the comments below.