LEGO Announces New Harry Potter Minifigure Series
By
Thomas Kenzaki
June 28, 2018
If you're a fan of The Wizarding World of Harry Potter you better start saving up! LEGO Group just announced that their next minifigures series will feature characters from the popular franchise including some from Fantastic Beasts.
The new set is slated to arrive on August 1, 2018 and features 22 new minifigures to collect. This is the largest amount of minifigures to be featured in a series in its 19 series history.
You better start stretching those fingers because it won't be easy trying to feel through the blind bags to identify the mystery character inside with this many to collect! Here's a list of all the characters you'll find in the LEGO Wizarding World of Harry Potter Minifigures Series.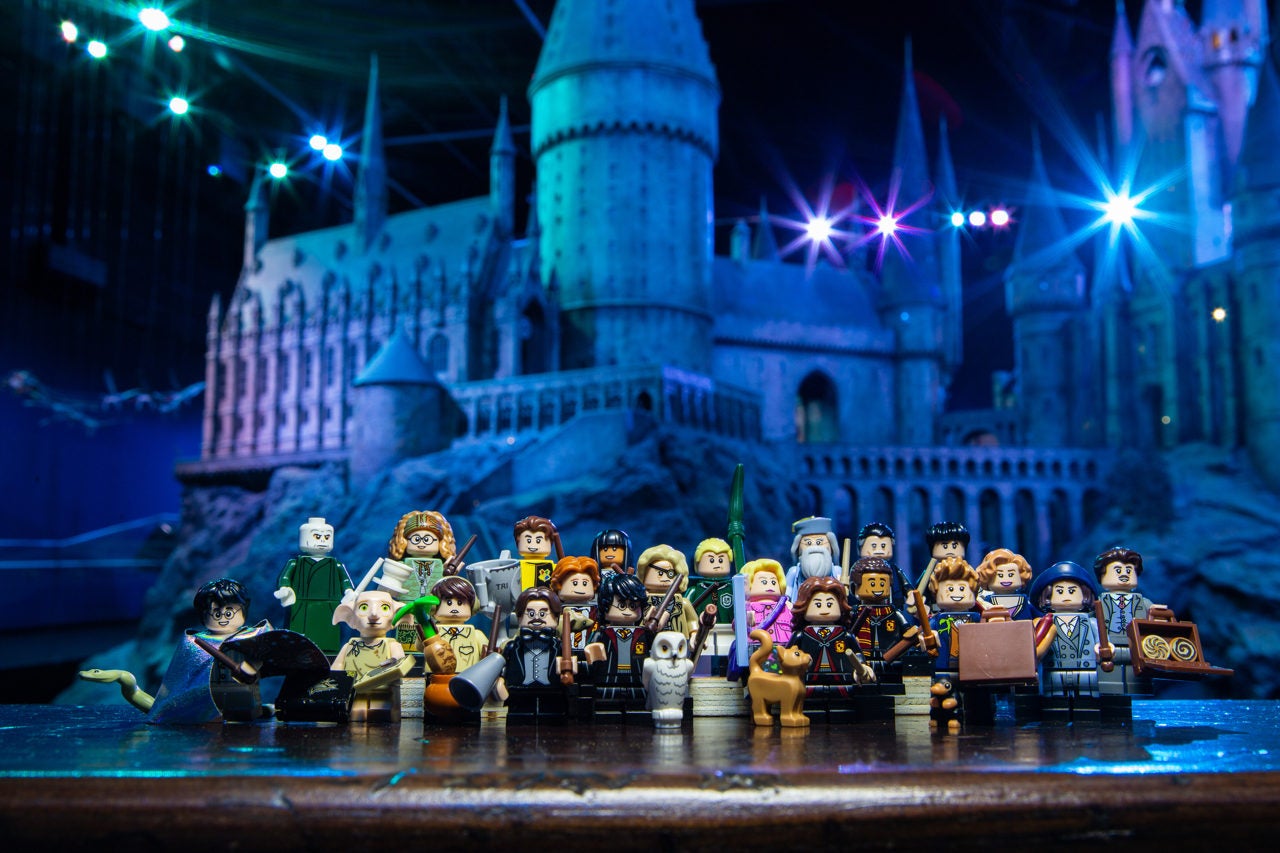 From The Wizarding World of Harry Potter
Harry Potter (in school robes)
Ron Weasley (in school robes)
Hermione Granger (in school robes)
Draco Malfoy (in Quidditch robes)
Harry Potter (in Pajamas)
Albus Dumbledore
Luna Lovegood
Neville Longbottom
Cho Chang
Dean Thomas
Lord Voldemort
Dobby
Cedric Diggory
Mad-Eye Moody
Professor Flitwick
Professor Trelawney
From Fantastic Beasts and Where to Find Them
Newt Scamander
Jacob Kowalski
Tina Goldstein
Queenie Goldstein
Credence Barebone
Percival Graves
Each minifigure blind bag will cost you roughly $3.99 at launch and you'll be able to purchase them at most retailers that sell LEGO such as Walmart, Chapters and Toys R Us. Let us know in the comments below which miniatures you'll be hunting for.
[UPDATE]
We've received some Harry Potter minifigures to review and here are our quick thoughts. The quality of the minifigures we received was nothing less than you'd come to expect from LEGO Group which is to say, fantastic. The outer packaging looks so good that you might even want to keep a few unopened blind bags for your collection.
The character checklist included in each bag is well illustrated and of high detail. It outlines all 22 collectable minifigures and includes mini-instructions for the 5 minifigures that require some more detailed step-by-step assembly instructions.
The minifigures we received perfectly matched the images released by LEGO so there won't be any disappointment with the final product received. The characters with wands each came with 2 wands which is a great idea given how small they are as they may be easily lost. Overall I was incredibly impressed with the Harry Potter minifigures series and put this as a "must have" for any Harry Potter fan.