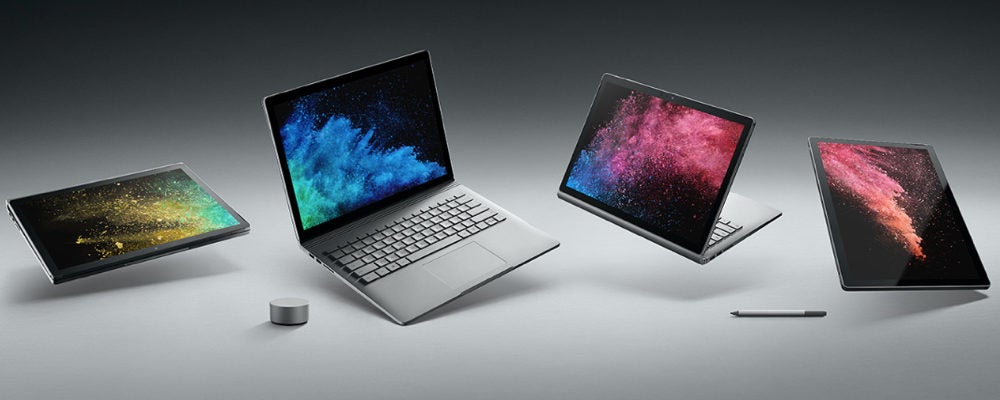 Is Microsoft's Surface Book 2 (13.5") Worth The Price?
By
Thomas Kenzaki
June 27, 2018
Those looking for a new laptop today have more choices than ever before. With basic entry level models starting at only a few hundred dollars, you don't need to spend a lot to get a basic laptop. Those looking to spend more have a lot of great options including the Surface Book 2. See what's new with the latest and greatest from Microsoft.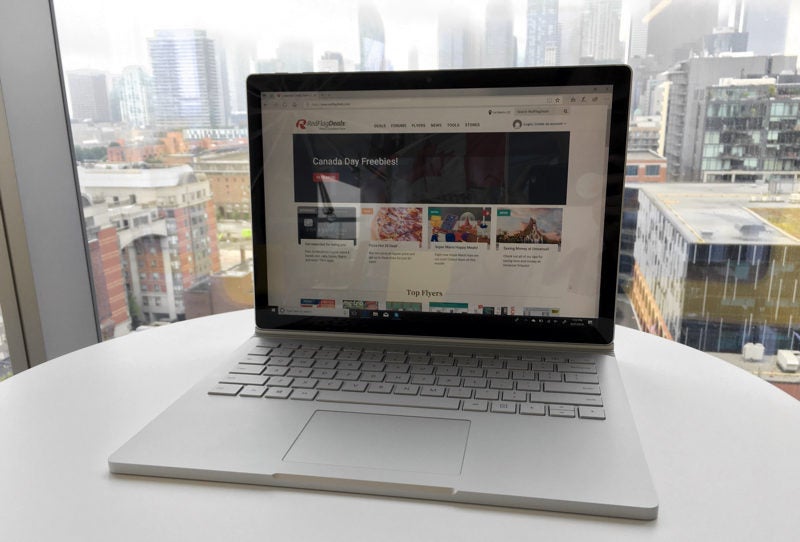 Overview:
The original Surface Book launched in 2015 and was met with much praise for its innovative and unique design. Those looking for a premium Windows based 2-in-1 device had a great new option to consider. For those new with the term "2-in-1", it basically means it's a laptop that can turn into a tablet.
The 13.5" Surface Book 2 I looked at had the following specs:
CPU: Intel Core i7-8650U
GPU: Intel UHD Graphics 620 + NVIDIA GeForce GTX 1050
RAM: 8GB
Storage: 256GB SSD
Screen: 13.5" PixelSense Display (3000 x 2000 resolution)
MSRP: $2,649.00
While not the most powerful laptop you can buy at this price point, it's got more than enough power under the hood to perform almost any task and even keeps up with the latest games (albeit not at max settings). The list price is $2,649 so it's definitely one of the more expensive laptops you can buy today and right up there with Apple's Macbook Pro line.
Design:
Good design can make or break a laptop. From the moment you pick up the Surface Book 2, you can feel the quality of the device. The shell is made from premium materials and feels very solid to the touch. The keys have a nice feel and the large glass trackpad is very smooth and responsive. The most unique feature of the Surface Book 2 is its hinge. In normal laptop mode it functions like any laptop hinge would but it also acts as the docking point for the removable screen.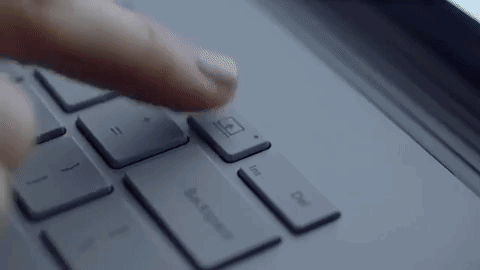 Undock the screen using the dedicated button or through the software menu and you'll hear a click indicating that the screen has unlocked from the keyboard base. A light pull and you'll be holding the screen in tablet mode and be able to use it in all its portable tablet glory. The screen can also be attached to the keyboard base reversed which can be useful for presentations or while viewing videos on the screen. I found myself using tablet mode the most and as a regular laptop whenever I was at a desk or when needing to do more typing.
Performance:
As I mentioned before, it has more than enough power to get through any daily task. You wouldn't expect anything less from a laptop that costs this much. Certain models get discrete graphics and you'll want this if you plan to play any newer games while maintaining a good framerate. If you're ok with an i5 processor, 128GB of hard drive space, and integrated graphics, the entry level Surface Book 2 at $1699 is a more affordable option.
We were able to play most games at 1080p resolution with medium to high settings. Max settings and higher resolutions would cause the frame rate to drop and made the experience less than enjoyable. You can definitely play the latest games on a Surface Book 2, but if your #1 want in a laptop is gaming, you'll be able to get more bang for your buck elsewhere.
That being said, the Surface Book 2 is no slouch and the 15" version goes one step further by upgrading the Nvidia GeForce GTX 1050 graphics up to 1060 for added performance. Keep in mind, the discrete graphics card is located within the keyboard base so you won't get the extra performance it provides while in tablet mode.
The battery life is also one of the Surface Book 2's best features. Microsoft claims up to 17 hours of battery life during video playback. During my testing, I was able to watch about 14 hours of video with 15% battery life to spare. The use of WIFI and other tasks running in the background will affect your results. I had no issues getting through an entire workday and found myself only needing to recharge overnight.
Conclusion:
The Surface Book 2 is not a cheap laptop but it's very well made, can handle almost any task, has a gorgeous screen along with amazing battery life and provides one of the best 2-in-1 experiences money can buy today.
If you're set on buying a premium 2-in-1 laptop, you should definitely keep the Surface Book 2 on your radar. It's one of the best laptops I've had the pleasure of using and its value should hold up well on the secondary market should you choose to resell it when it comes time to upgrade.
You can buy the Surface Book 2 at the Microsoft Store, Amazon, Best Buy and other popular electronics retailers.