McDonald's Canada "World Taste Tour" Introduces 5 New Limited Time Menu Items
By
Thomas Kenzaki
June 13, 2018
For years McDonald's Canada has used the summer months to introduce limited time menu offerings. We've seen fan favourites such as the McLobster, the Cottage Country Chicken Burger and Chocolate Nanaimo Sundae. Here are the 5 new menu items being offered as part of their World Taste Tour.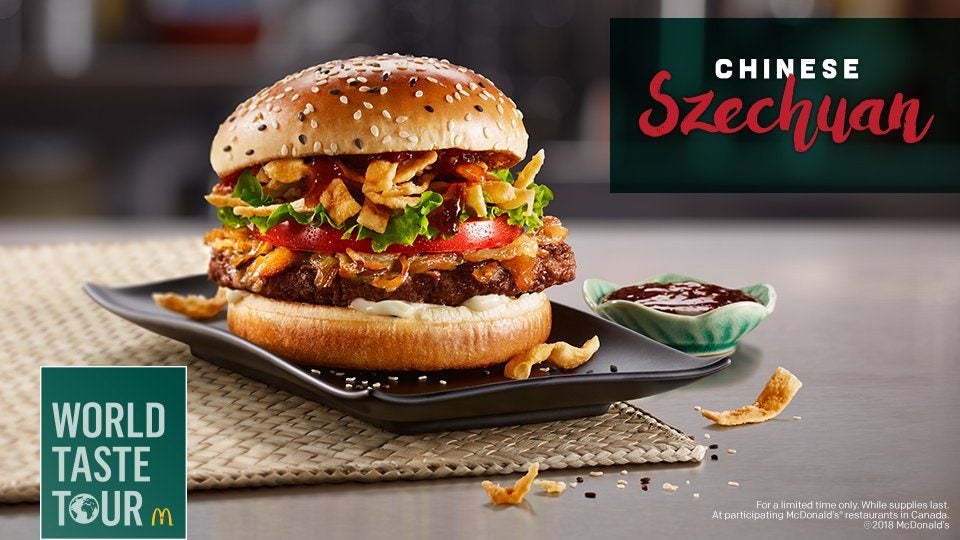 Chinese Szechuan Burger - Available June 18th to July 1st
Features crispy wontons, Szechuan sauce and a black & white sesame seed bun.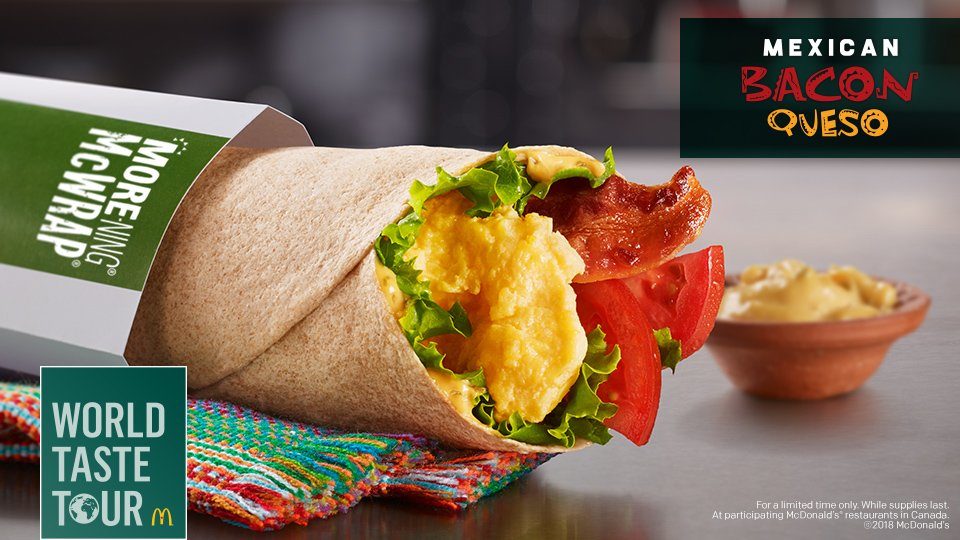 Mexican Bacon Queso More-ning McWrap - Available June 18th to July 29th
Features crispy bacon & spicy queso sauce.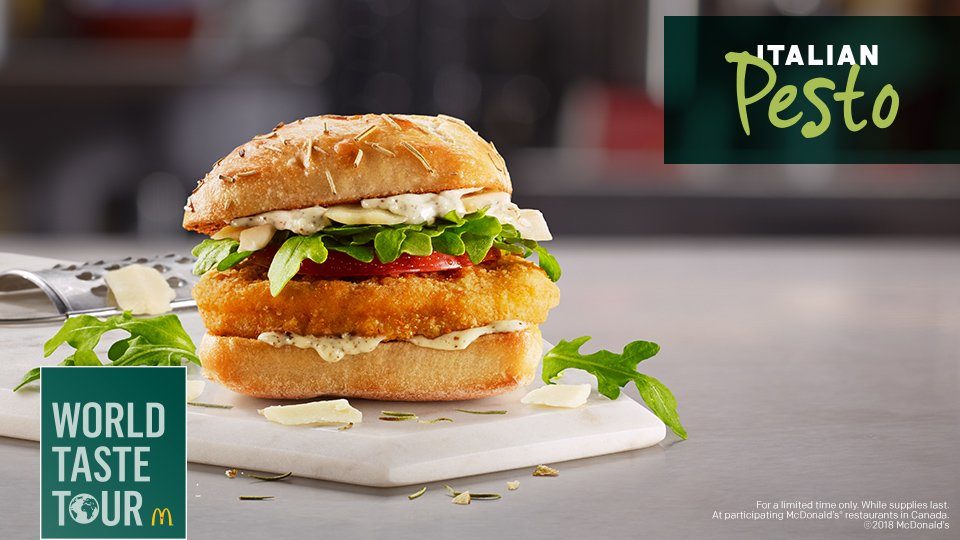 Italian Pesto Chicken Sandwich - Available July 2nd to July 15th
Features fresh arugula, pesto aioli sauce and shaved parmesan.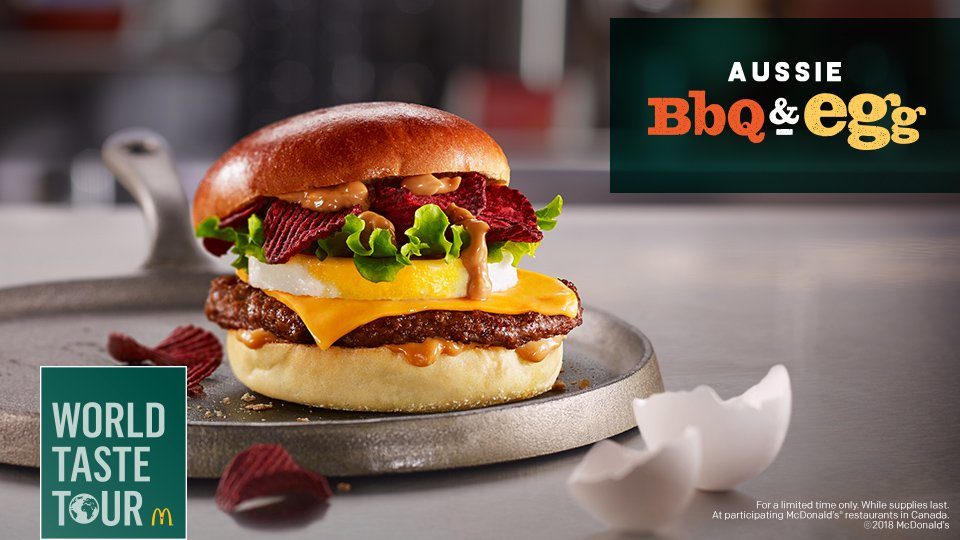 Aussie BBQ & Egg Burger - Available July 16th to July 29th
Features a freshly cracked egg and smoky BBQ sauce.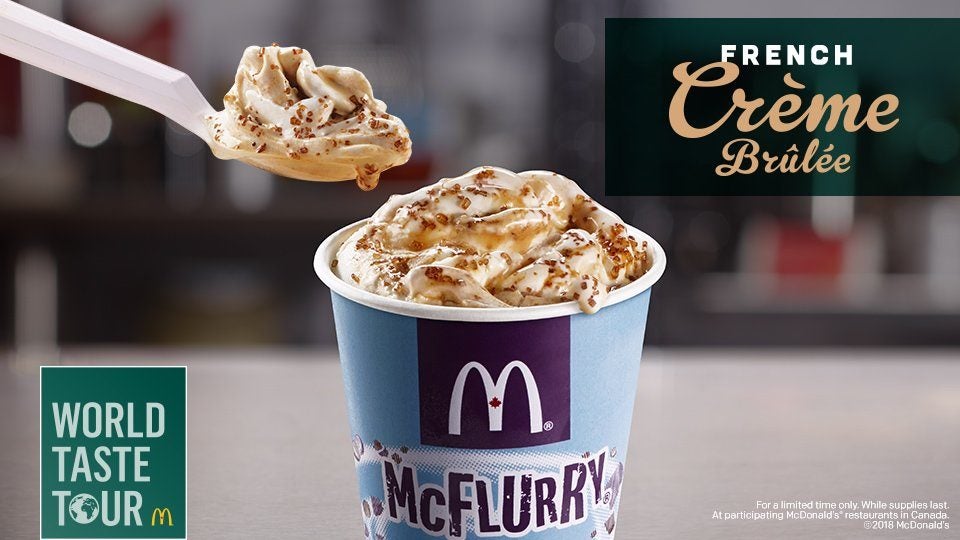 French Crème Brûlée McFlurry - Available June 18th to July 29th
Features caramelized sugar pieces and crème brûlée syrup.
The new foods take you on a tour spanning 4 different continents and includes breakfast, lunch/dinner and dessert items. The More-ning McWrap and McFlurry are available from the start of the promotion to the end while the burgers and sandwiches each get a 2-week run.
I'm most excited to try the Chinese Szechuan Burger to see if it uses the same infamous Szechuan sauce that McDonald's in the US offered during recent special promotions.
Which items on the World Taste Tour sound best to you? Let us know in the comments below!