Nintendo E3 2018 Presentation Roundup: Super Smash Bros. Ultimate + More Game Announcements!
By
Ambia Staley
June 12, 2018
E3 2018 is now in full swing, and Tuesday continued with a presentation from Nintendo.
Nintendo kept their presentation short and sweet, but there was quite a few things to digest during the 45 minute stream. You can view the full stream online, but we've gathered some of the most important announcements for you here.
Pokemon: Let's Go! News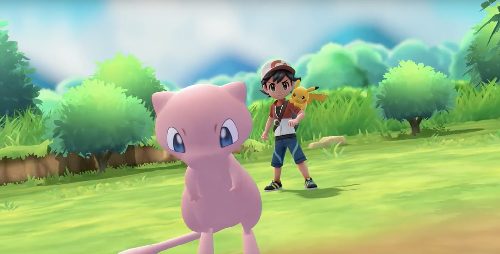 Pokemon: Let's Go, Pikachu! and Pokemon: Let's Go, Eevee! were announced prior to E3, however we learned a little more about the games through E3 demos and interviews.
The upcoming Nintendo Switch game is heavily influenced by traditional Pokemon games like Pokemon Yellow as well as Pokemon Go, and allows trainers to battle and catch Pokemon as they travel through the Kanto region. Depending on the version purchased, trainers will also travel around with a Pikachu or Eevee at all times, but they'll also have an opportunity to have a second Pokemon of their choice follow them around.
Pokemon can be caught using a Joy-con mechanic based off how you catch Pokemon in Pokemon Go, but players can opt to use the Poke Ball Plus controller instead, which releases the same day as the game. If you were on the fence about purchasing the Poke Ball Plus accessory, you'll be interested to hear that Nintendo announced today that the accessory will come with an exclusive legendary Pokemon, Mew already inside. Mew is notoriously difficult to get in any Pokemon game, so it's an added incentive for any Pokedex completionist.
Pokemon: Let's Go, Pikachu!, Pokemon: Let's Go, Eevee!, and the Poke Ball Plus accessory hit store shelves on November 16, 2018.
Super Smash Bros. Ultimate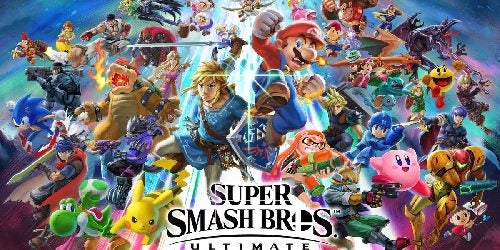 If you've been waiting for the latest installment of Super Smash Bros., then you'll be happy to hear that Nintendo spent a good chunk of their presentation showing off their new title, Super Smash Bros. Ultimate.
The game lives up to its title, as Nintendo announced that "everyone is here". The game has its largest roster ever, as all previously included Smash characters (from past games and DLCs) are back. This means that you'll see your favourites return such as Mario, Link, Ike, Marth, Fox, and Pikachu. There are also some updates to a few popular characters, as Link will now have his Breath of the Wild appearance and Zelda has her appearance from A Link Between Worlds.
Fire Emblem fans who were worried that their roster of characters would be cut back this time will be happy to learn that all characters will once again appear, with a few minor changes. Marth has been updated and is now fully voiced in English, and fans will have the ability to play as both Path of Radiance and Radiant Dawn Ike.
Pokemon fans will be happy to hear that there are even more Pokemon being added to the game this time around, and you can now play as a male or female Pokemon trainer as well as a male or female Pikachu.
Ultimate will also introduce "echo fighters" to the roster. Players will notice a small "E" next to some character's names indicating them as one of these fighters. Echo fighters are characters who are similar to an existing character. They are not full clones however, as a few of them may have slightly differing move sets. For example, Lucina will exist as an echo of Marth, and Dark Pit will exist as an echo of Pit.
While the new Smash roster is enormous, there are still a few new characters being added. Expect to see Splatoon's Inklings, Daisy (as an echo of Peach), and Metroid's Ridley once the game comes out.
There are also more than 50 assist characters, new moves, and new items being added to the game. Expect to see a new set of Smash Amiibos released with the game as well. Both the new amiibos and previously released character amiibos will be compatible with the game.
Super Smash Bros. Ultimate will be released on December 7, 2018 for Nintendo Switch.
Game Demos and Announcements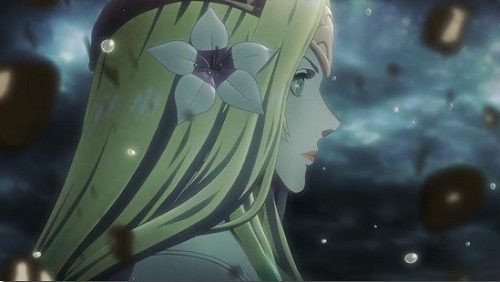 Nintendo showed off quite a few games during today's presentation. New games are expected to be shown off throughout the rest of E3, but some highlights from today's stream include:
Daemon X Machina - Coming 2019
Xenoblade Chronicles 2: Trorna - The Golden Country - New DLC. Coming September 14, 2018
Super Mario Party - Coming October 5, 2018
Fire Emblem: Three Houses - Coming in Spring 2019
Fortnite - Available for free download on the eShop now
Killer Queen Black - Coming in late 2018
Hollow Knight - Available on the eShop now
Octopath Traveller - Free demo available on the eShop until June 14. You can carry over save data to the full game once it releases
Arena of Valor - Fall 2018
Minecraft - June 21
Mario + Rabbids: Donkey Kong Adventure - New DLC. Coming June 26, 2018
Ninjala - Coming Spring 2018
Dragon Ball FighterZ - Coming in 2018
Splatoon 2: Octo Expansion - New DLC. Coming Summer 2018
Captain Toad: Treasure Tracker - Coming July 13, 2018
Did you tune into Nintendo's E3 presentation? Are you planning on playing any of the announced games? Let us know your thoughts in the comments!
If you're looking for more E3 news, you can also checkout our roundup of Microsoft and Sony's presentations!