2018 Disney World Price Increases, New Star Wars Hotel Details and More News out of D23 Japan!
By
Thomas Kenzaki
February 12, 2018
There was a lot of big news for Walt Disney World this past weekend. The one that'll affect people soonest is the new increased price of theme park tickets and other services around the resort. In addition to that, many new details about future attractions coming to Disney Parks resorts around the world dropped at Japan's D23 (an expo Disney runs where they announce new and exciting things). This included more details on their upcoming Star Wars Resort which is coming soon to Walt Disney World.
Price Increases at Walt Disney World
Theme park ticket prices go up every year and this year was no different. You'll be paying anywhere from $2 more for a single day Magic Kingdom value season ticket to $30 more for a 4-day ticket. Annual passes have also increased in price. Which, depending on how often you go, may be the smarter buy even though those were effected the most by the price increases. See the chart below for a breakdown of the price increases.
| | | | |
| --- | --- | --- | --- |
| Ticket Type | New Price | Old Price | Change |
| 1-Day Magic Kingdom Value | $109 | $107 | +1.9% |
Above prices are all in US dollars
Hopefully you took advantage of the 20% off Canadian resident offer which as expected, expired the day before the price increase went into effect. If you missed out you still have some options! Airmiles collectors can still redeem for the Canadian resident ticket offer until they run out of inventory. You can also find extra savings off regular gate prices by buying from reputable websites such as Visit Orlando and Undercover Tourist.
In addition to tickets, the following price increases are also now in effect:
Parking at the theme parks: $22 per day (was $20)
Preferred Parking at the theme parks: $45 (was $40)
Minnie Van Service: $25 (was $20)
New Star Wars Resort Details
If you're a big Star Wars fan you probably already know that Disney is building a new Star Wars themed land called Galaxy's Edge at both Walt Disney World and Disneyland theme parks. What you might not have known is that they are also building a Star Wars themed resort as well so guests will be able to fully immerse themselves in Star Wars from the moment they check in.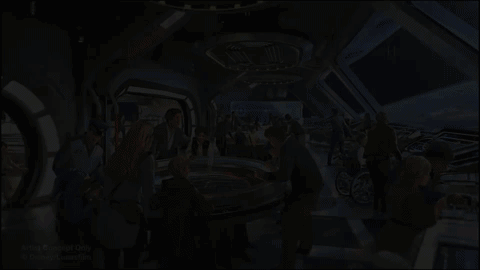 "This first-of-its-kind resort will combine luxury with complete immersion into an authentic Star Wars story. Guests' journey through space will start when everyone departs together for a multiday Stars Wars adventure by boarding a starship alive with characters and stories that unfold all around them during a voyage through the galaxy."
Disney also notes that the new resort will combine luxury with complete immersion. This is great but also might be a sign that the new resort will be a deluxe property in which case we can expect the price per night to be in line with other deluxe resorts which start at $338 US per night.
Mickey & Minnie's Runaway Railway ride to open in 2019
It's hard to believe but Disney World does not currently have a ride dedicated to this iconic duo. Disney is finally righting this wrong with a new ride named Mickey & Minnie's Runaway Railway at Disney's Hollywood Studios theme park. It was first announced at D23 in 2017 but we did not know when this ride would be opening until now. At D23 Japan it was revealed that this new ride would be opening in 2019 which is also when the new Star Wars land, Galaxy's Edge, opens up.
New details about the Guardians of the Galaxy ride coming to Epcot
If you're a fan of Epcot you'll know that they have great food, beautiful scenery including themed areas from around the world and many great festivals that run seasonally like the Flower and Garden Festival and Food and Fine Festival. One area that they're short on is having more fun rides. Enter the Guardians of the Galaxy ride.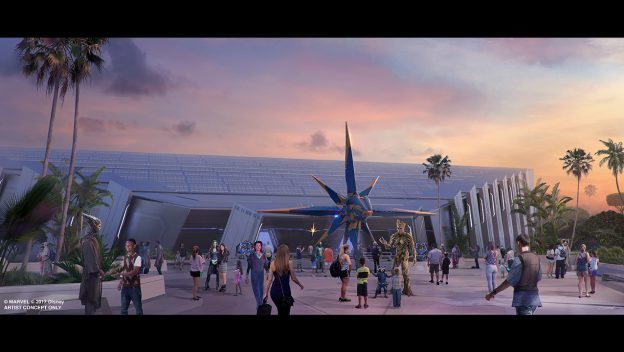 While we don't know when this ride will open, we now know that it will be an enclosed roller coaster (think Space Mountain) and its track will be one of the longest in the world. Disney does an amazing job with its theming so I except this new Guardians of the Galaxy ride to appease all fans of the franchise. Disney has noted that this will be open for the 50th anniversary of Walt Disney World Resort in 2021 so at most we'll have to wait 3 more years to ride.
With all the exciting new changes coming to Walt Disney World in the coming years, when do you plan to visit next? I for one can't wait to check into the new Star Wars themed resort and get my Han Solo on. If you're interested in what's new at Disney World this year you can read our article on that here.