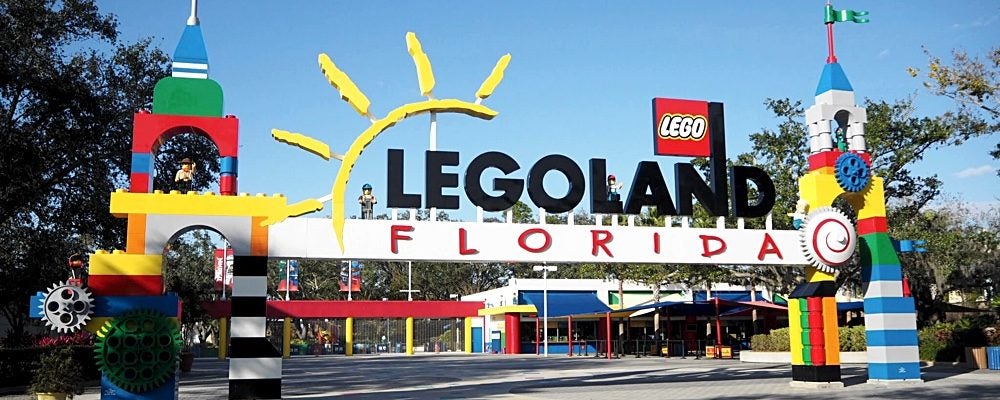 Why you Should Add LEGOLAND Florida to Your Orlando Vacation Plans
By
Thomas Kenzaki
February 5, 2018
Most people immediately think about Disney World and Universal Orlando when they start to plan their family vacation in Florida. Another great and often overlooked option is LEGOLAND Florida Resort. Located just 33 miles south of Orlando, LEGOLAND offers a beautifully themed hotel, theme park with tons of attractions and a water park all for very reasonable prices.
Being a big fan of LEGO, I was thrilled to check out LEGOLAND for the first time with my family. From the moment you drive up to the hotel you are immersed in LEGO. Giant LEGO creations adorn the exterior of the hotel and this theming continues as you walk into the lobby. The open play areas, indoor playground, gift shop and even restaurants are all LEGO themed.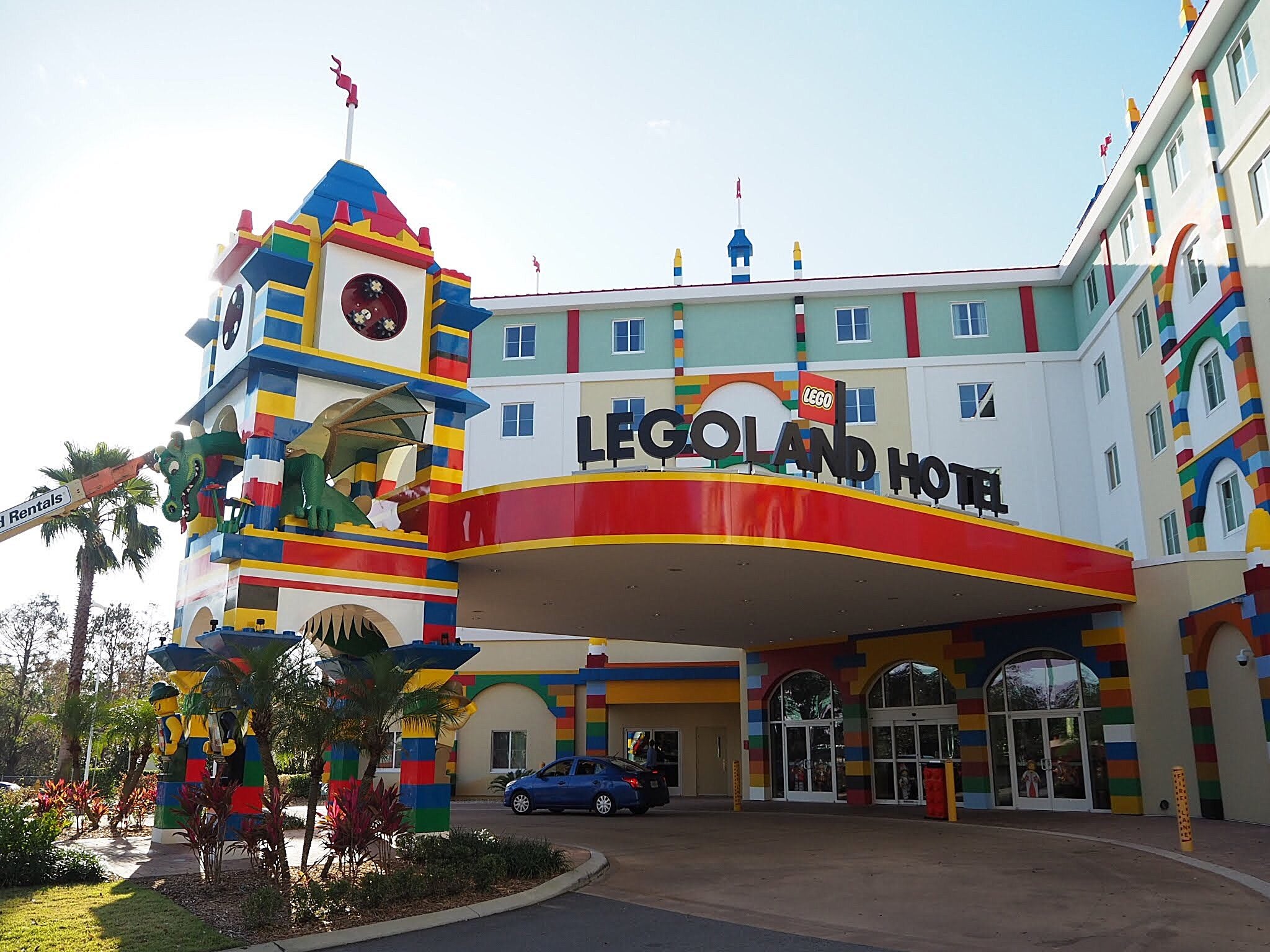 The hotel rooms continue the LEGO theming as well. Random LEGO creations decorate the room along with wall murals and there's also a treasure hunt which leads to a sweet surprise for the kids. Unlike most hotel rooms you'll find a separate sleeping area for the kids complete with a bunk bed and second TV. No more getting stuck watching cartoons all evening long!
The hotel also offers complimentary breakfast each day with a good variety of food. Fill up and maybe skip a meal at the park to save some money. Another great freebie for staying at the hotel are the Master Model Builder Sessions. Kids get to build (and take home) a mini LEGO set while under the instruction of a LEGO Master Builder (a professional LEGO builder). Also unlike staying at some theme park resort hotels, you won't need to worry about transportation to the park. Walk out the front lobby doors, turn left, walk for about 30 seconds and you'll be at the main gate.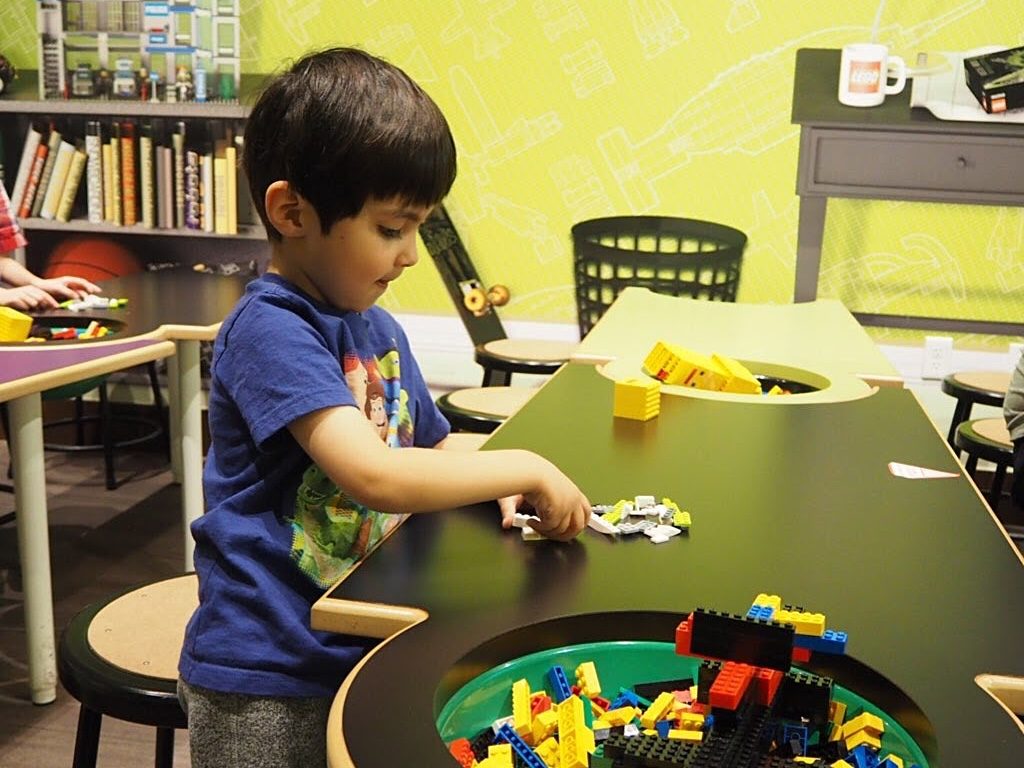 At a free Master Model Builder Session
While the hotel is great, the main reason to visit is to go to the theme park. While most of the rides and attractions are geared towards children, I had a lot of fun as an adult riding the roller coasters and especially loved the 3D motion ride, LEGO Ninjago The Ride.
There are numerous themed areas to explore such as LEGO Technic, LEGO City, Land of Adventure, and Imagination Zone. Imagination Zone is an indoor space which is perfect for those rainy Florida days. The kids can spend hours building and racing different LEGO creations and even trying out the latest LEGO video games in the WB Games Zone.
A walk through Miniland is also a must where miniaturized versions of famous city scenes can be found. Those familiar with Las Vegas, New York and Washington will instantly recognize the mini LEGO versions of these cities.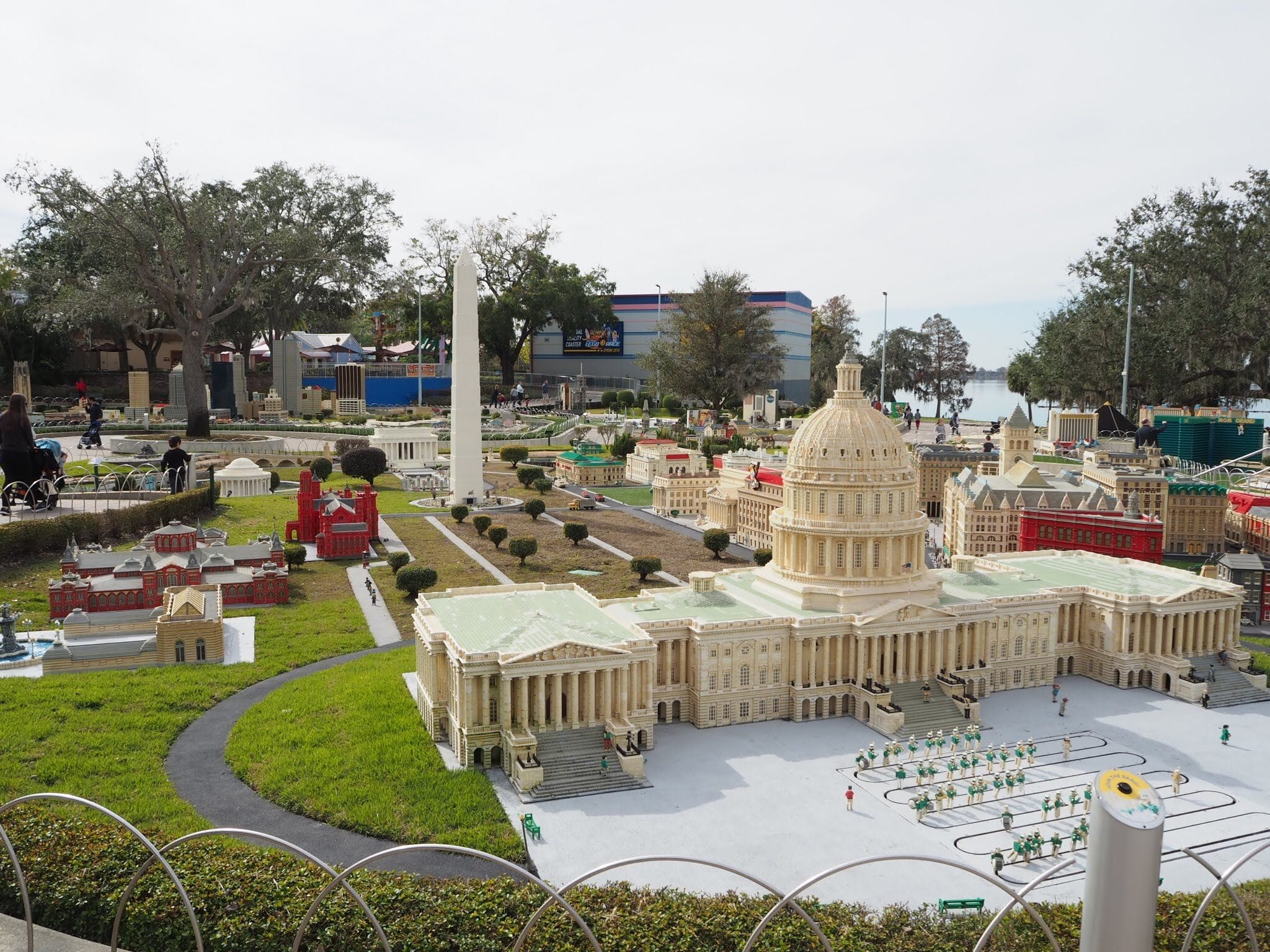 LEGOLAND Florida Resort is a lot of fun for all ages and is a great option on its own or as part of a bigger vacation with multiple stops. Considering the price of the more popular Orlando area resorts LEGOLAND provides a great value on both short and longer stays.
A few important things to keep in mind:
The LEGOLAND Florida theme park is not open every day so make sure to check their calendar ahead of time
The water park closes during the winter (usually reopening in March)
Keep an eye out for kids stay/play free offers to save money
Make sure to bring LEGO mini figures from home to trade while at the resort
Look into annual passes if your visit is more than 2-days as it might save you money as it can also provide additional savings during your visit