What's New at Disney World for 2018!
By
Thomas Kenzaki
January 19, 2018
There's a reason why Walt Disney World resort in Orlando, Florida is one of the most popular family vacation destinations in the world. You're put right into a magical storytelling experience from the moment you step foot inside one of their parks.
While many things at Walt Disney World remain the same year to year, there's never a shortage of exciting new changes which make every visit different from the last. Unless you're like me and check your Disney news daily, you might not be aware of some new things you can experience at Walt Disney World in 2018!
Pandora: The World of Avatar
This brand new land at Animal Kingdom opened in 2017. It's themed after the highly successful movie Avatar and transports you into the world of Pandora. Three floating islands greet you as you enter and inside you'll also find two brand new rides and a quick service restaurant.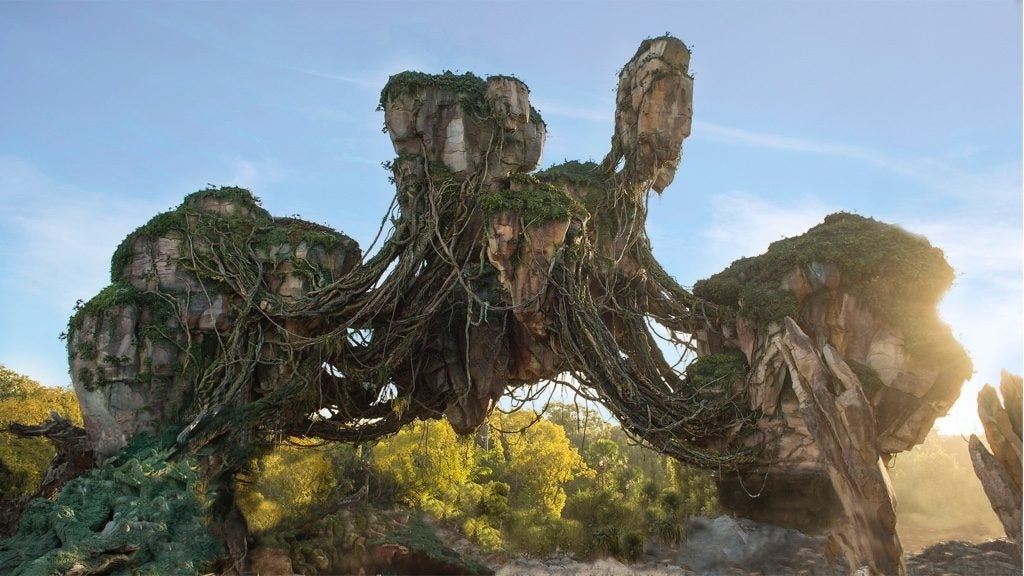 Na'vi River Journey is a family-friendly river ride (similar to Pirates of the Caribbean) where you sail through beautifully themed scenes complete with Disney's most advanced ride animatronics ever.
Avatar Flight of Passage is an exhilarating 3D ride that puts you on the back of a banshee which takes you on an adventure through breathtaking areas of Pandora. The visuals, sounds and even feel (yes you can even feel the banshee breathing between your legs as you ride) are something you need to experience firsthand to truly appreciate how amazing the ride is.
Toy Story Land
In 2017 Disney announced a lot of cool new things at their yearly D23 expo. One of those was Toy Story Land which is coming to Disney's Hollywood Studios in summer 2018. Disney Imagineers have spent years designing a new land that aims to shrink you down to the size of a toy and places you into Andy's backyard.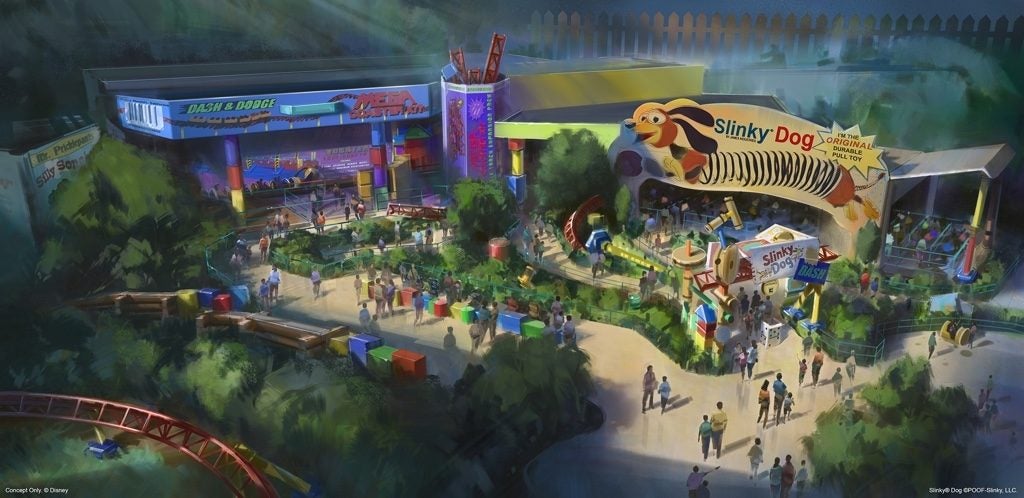 Toy Story Land will have two new rides: Alien Swirling Saucers and Slinky Dog Dash. They join the Toy Story Midway Mania ride to create a trio of family friendly attractions. On Alien Swirling Saucers, you're inside a claw machine and try to avoid being plucked away by the giant claw. Slinky Dog Dash is a new roller coaster which wraps around all of Toy Story Land giving you a nice view of the entire park while zipping around the track.
New Firework Shows
If you haven't been to Magic Kingdom recently, you might only remember the nightly fireworks show, Wishes. In 2017, it was replaced with a brand new show called Happily Ever After. It combines scenes from popular Disney films projected onto Cinderella's Castle, beloved music and spectacular fireworks. It's a must do for anyone visiting.
Over at Hollywood Studios you can view Star Wars: A Galactic Spectacular fireworks & projection show. It's equally as impressive as Happily Ever After but as the name would suggest, themed after Star Wars.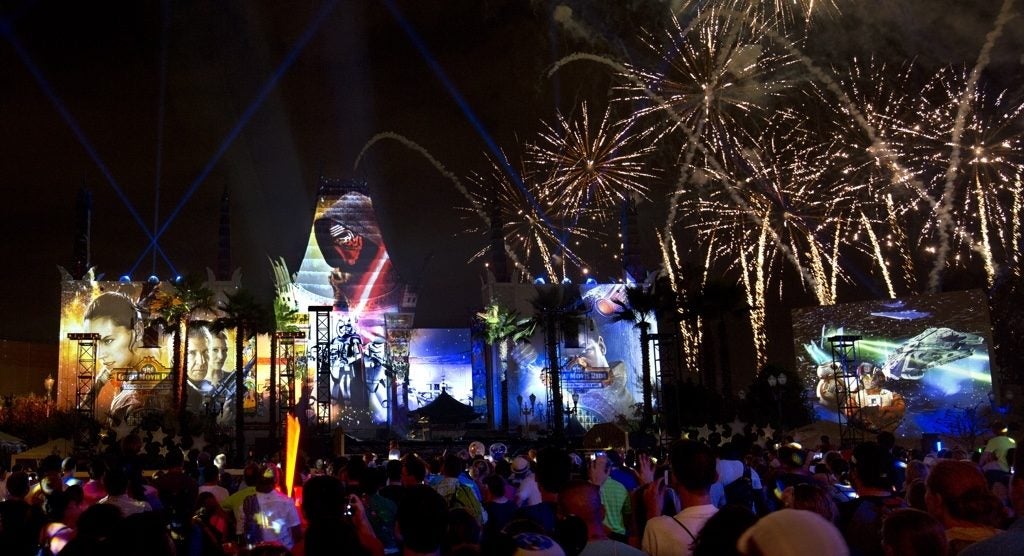 Both shows offer a special Fireworks Dessert Party (at an extra cost) which offer up VIP viewing areas and all you can eat desserts and beverages. If you want a great spot to view the fireworks without camping out your spot early, this might just be for you.
Star Wars: Galaxy's Edge
While not arriving until 2019, the opening of this brand new Star Wars-themed land at Hollywood Studios does impact those visiting in 2018. Star Wars is hugely popular across the globe and I expect many people to hold off on their visits until after it opens up. This means potentially less crowds in 2018 which is great for reducing wait times for rides and opening up more discounts.
Take a Ride in a Minnie Van
Yes, that's right, I said Minnie Van and NOT Minivan. Disney launched a brand new personal transportation service which complements their existing bus, boat, and monorail fleet. Minnie Vans are decorated with the iconic Minnie Mouse dots and will transport you within the Walt Disney World Property for a flat rate of $20.
It's a great alternative to their regular modes of transportation which can often have waits and be crowded. One big advantage to Minnie Vans is that each comes with two car seats (drivers also have extensive training on proper installation techniques) so those travelling with small children will be whisked away in both safety and comfort. Minnie Van service is offered through a partnership with Lyft and you use the Lyft mobile app to book your ride.
Canadian Resident Ticket Offer
Possibly the best reason to visit in 2018 is that you'll save money on your tickets. Canadian residents who purchase 4-day or longer theme park tickets before February 10, 2018 will receive a 20% discount. The only catch is you must activate (first use) your tickets by December 31, 2018.
This discount is also combinable with their seasonal resort room offers so right now is likely the best time to book your vacation if you plan on visiting in 2018. Also, don't forget to check out our Walt Disney World money saving tips article for even more ways to make your vacation more affordable.
If you were thinking about booking a vacation to Walt Disney World, 2018 is as good and affordable a time as ever to visit!