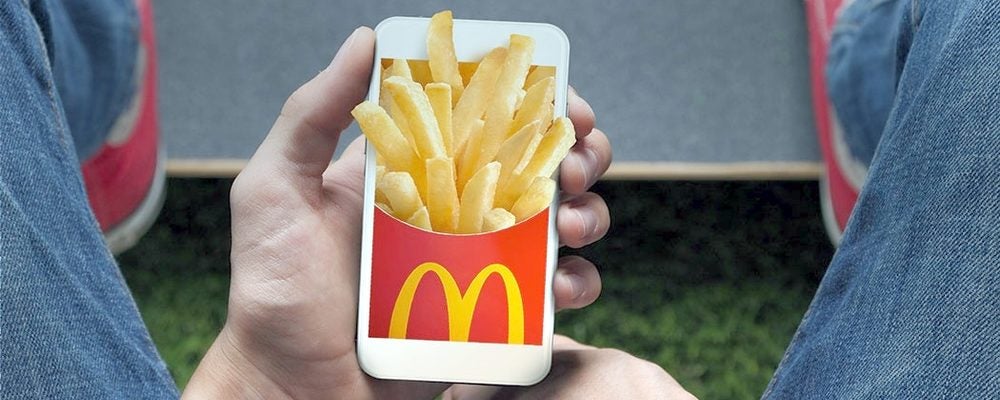 McDonald's Mobile Ordering is Now Available in Toronto
By
Simon Hung
November 30, 2017
Residents of Canada's largest city can now order McDonald's directly from their phone, as McDonald's Mobile Ordering is now available in Toronto!
Mobile Ordering was first launched last month in Edmonton, Hamilton and Quebec City, with Calgary and Ottawa joining soon after. The service is available through the My McD's app on Android or iOS and you can read more about how it works in our coverage of the initial launch.
Restaurants in Toronto started accepting mobile orders as early as last week and now that the Black Friday dust has settled, we were able to use the service and test the experience.
Ordering
You can start a mobile order by tapping "Start an Order" from the app home screen or "Order" in the left menu drawer, then choosing your location and either the breakfast or lunch menu.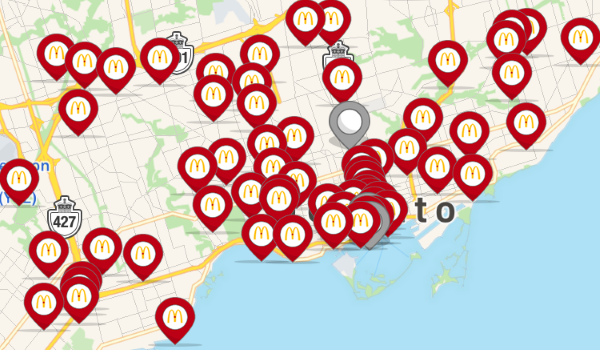 Almost all McDonald's restaurants accept mobile orders in Downtown Toronto (marked in red).
The entire McDonald's menu is available at your fingertips and you can browse the menu to add items to your order, including customizing your food just the way you like it. You can also apply any in-app coupons available and app pricing is identical to restaurant pricing, with no extra fees to use the service.
Payment
Once you're satisfied with your order, you can proceed to checkout. You can add an American Express, MasterCard or Visa credit card to your account for payment and your card will not be charged until you check-in at your pickup restaurant. Debit and McDonald's gift cards are currently not accepted.
Unlike Starbucks or Tim Hortons, you don't need to load the My McD's app with any balance in order to use mobile ordering, as it charges your card directly. With Starbucks and Tim Hortons, you need to load their app with a store credit balance to place an order.
Pickup
There are four ways to get your food from your designated restaurant -- Curbside, Drive-Thru, Front Counter and Table Service. Curbside and Drive-Thru are only available at select restaurants, while Front Counter and Table Service are available at most conventional restaurants. We used Front Counter pickup in our testing.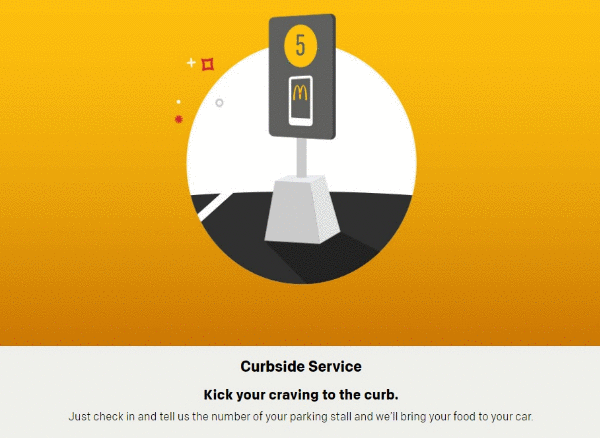 There are up to four different ways to pickup your food, depending on the restaurant you select.
Immediately after placing your order, the app will track your location and notify you to check-in once you're near the restaurant. The app will also send you a notification every minute to remind you that you ordered food -- it is mildly annoying, but you can turn off notifications altogether to avoid it.
Once you check-in, your card will be charged and you'll be given an order number. Once your order number is called, you can get your food!
Thoughts
The biggest positive with Mobile Ordering is the convenience, as you can order ahead of time and avoid line-ups at the restaurant. However, you'll still have to wait in line to pickup your order, since the restaurant doesn't start to prepare your order until you check-in and you can't do that unless you're nearby. The app also doesn't provide any time estimate, which means you don't get a clear idea as to when your food will be ready.
This is probably our biggest gripe with the ordering experience, as mobile orders at Starbucks and Tim Hortons are prepared immediately and they aim to have it ready by the time you enter the restaurant. With McDonald's, you'll end up having to wait anyways, especially if your restaurant is busy.
The McDonald's Mobile Ordering experience is generally positive, even though it's less commuter-friendly than mobile ordering with Starbucks and Tim Hortons. It's a welcome addition to McDonald's and the service is available now in select cities, with more coming soon -- click here to visit the McDonald's Mobile Ordering website to learn more about the service.