The Toronto Location of the Cheesecake Factory is Open For Business!
By
Thomas Kenzaki
November 17, 2017
For those of you in Toronto who always dreamed of being able to get a delicious slice of The Cheesecake Factory dessert without having to cross the border, your dreams have finally been answered. The Cheesecake Factory's first Canadian location in Toronto opens up November 21, 2017.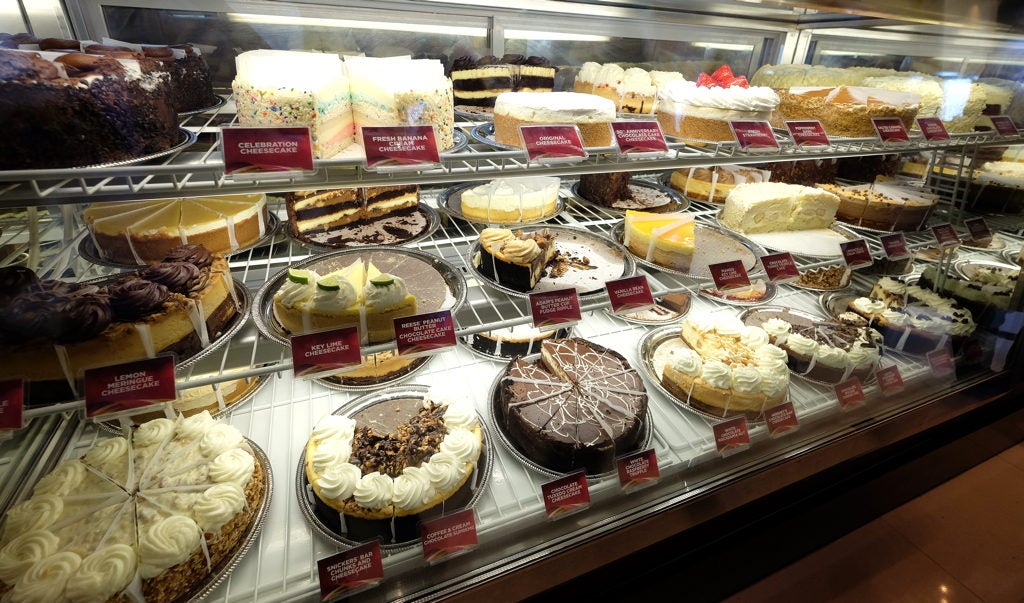 They first announced their Canadian expansion back in April and news of their grand opening leaked early last month. This was exciting news to many as their huge 250+ item menu which includes a wide variety of cheesecakes is famous around the world.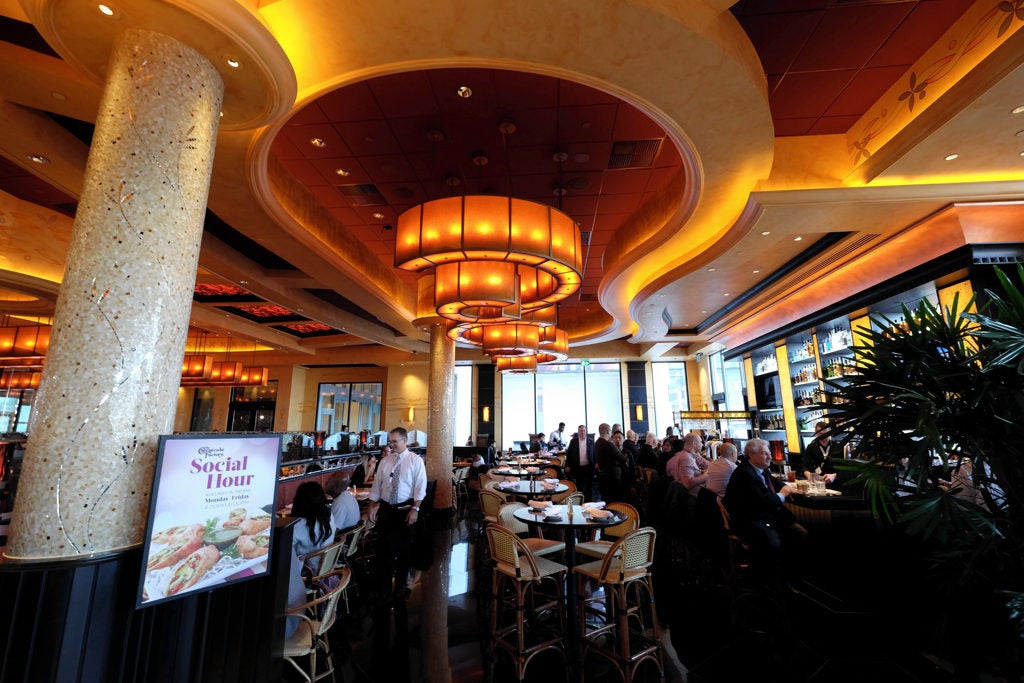 To see how The Cheesecake Factory's first Canadian location stacked up to their US counterparts, I stopped by ahead of their grand opening for a preview. Would the menu be different for the Canadian market? Would prices be ridiculously inflated compared to the US? Here are my thoughts on just about everything from my first visit.
Location:
The Cheesecake Factory of Toronto is located at 3401 Dufferin Street inside Yorkdale Shopping Centre. The restaurant opens at 11:30 a.m. Monday through Friday, and at 10:00 a.m. on Saturday and Sunday for those of you who like to indulge in weekend brunch.
If you've ever been to one before, you'll feel right at home. The Toronto location includes imported limestone floors, custom wood columns, hand painted murals and modern lighting which you've come to expect to see. At 10,400 square feet which includes 2 covered patios and an inside seating capacity of 287 diners, this place will fit right in with the Toronto landscape.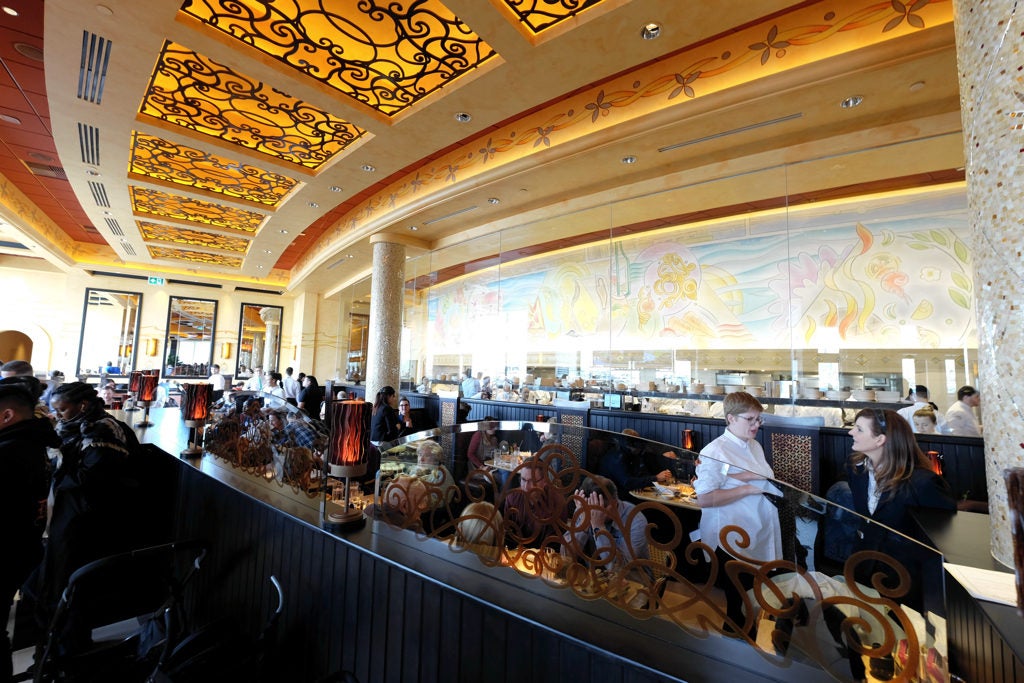 Menu:
The menu is huge at over 250 dishes. From "super" foods to glamburgers to their world famous cheesecakes, a phrase you'll surely be hearing often is "I'll need a few more minutes to decide".
There are a few absences from their US menu which are mainly due to sourcing issues. On the flip side we have a few unique menu items only available here such as Cheeseburger Eggrolls, Cinnamon Roll Pancakes, and Spicy Shanghai Noodles.

Pictured: Filet Mignon (left) and Fish Tacos (right)
Prices:
I don't think anyone expected prices to be the same as in the US because of the weaker Canadian Dollar and things generally just cost more up here. I did a quick analysis of a few popular menu items and compared their Canadian pricing to their US pricing in the following chart:
| | | | |
| --- | --- | --- | --- |
| Item | Canadian $ (CAD) | US $ (USD) | Difference |
| Little House Salad | $5.95 | $4.95 | -5.4% |
| Factory Nachos | $16.95 | $12.95 | 3.1% |
| The Everything Pizza | $17.95 | $14.95 | -5.5% |
| Classic Burger | $17.50 | $13.50 | 2.1% |
| Avocado Toast | $13.95 | $9.95 | 10.4% |
| Chinese Chicken Salad | $21.50 | $15.50 | 9.2% |
| Tomato Basil Pasta | $20.95 | $15.95 | 3.4% |
| Steak Diane | $27.95 | $20.50 | 7.4% |
| Filet Mignon | $39.95 | $29.95 | 5.0% |
| Strawberry Milkshake | $9.50 | $7.95 | -5.9% |
| Cheesecake | $8.50 to $9.95 | $6.95 to $8.50 | -3.7% to -7.8% |
An exchange rate of 1USD=1.27CAD was used in our calculations.
As you can see the pricing is pretty close after factoring in currency conversion. Millennials take the worst hit with their precious avocado toast being priced 10% higher than in the US. Some menu items are even cheaper in Canada such as their cheesecakes.
Final Thoughts:
The hype surrounding The Cheesecake Factory's opening is real. This will surely be a hot spot in the city for a long time and I expect people to travel from all over Ontario and possibly even further to partake in their delicious menu.
Luckily they offer their full menu for take out and also offer a convenient "Curbside To-Go" service where you order ahead and they bring your order right out to your vehicle. For those not wanting to wait 2-hours for a seat this option might just be for you.
Will you be stopping by The Cheesecake Factory in Toronto when it opens? Let us know in the comments below!