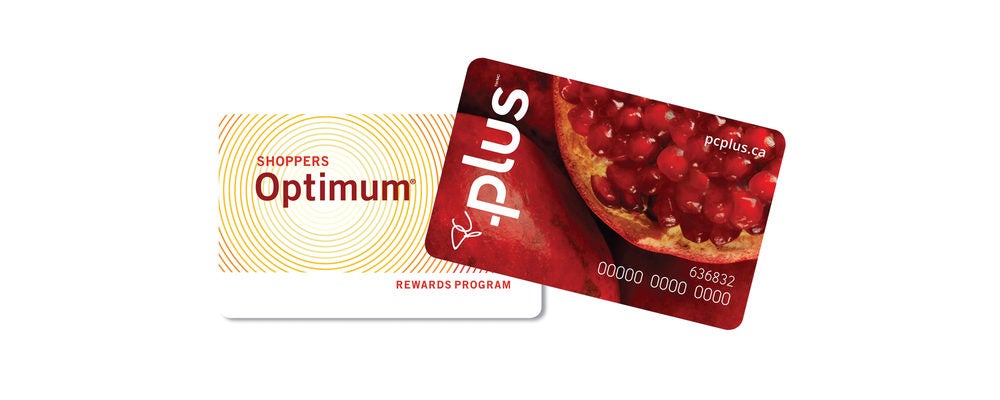 PC Plus and Shoppers Optimum to Become "PC Optimum" on February 1, 2018
By
Simon Hung
November 8, 2017
Two of Canada's most popular loyalty programs will merge into one early next year, as PC Plus and Shoppers Optimum will become PC Optimum, effective February 1, 2018.
Loblaw acquired Shoppers Drug Mart in a deal worth $12.4 billion in 2014 and the Shoppers Optimum program was largely unchanged, but according to some industry analysts, a merger was inevitable, especially after CIBC and PC Financial decided to end their banking partnership earlier this year, a move that allowed Loblaw to focus solely on their credit card and PC Plus programs.
Both PC Plus and Shoppers Optimum operate on a similar premise, as you earn points when you shop at participating stores and can redeem your accumulated points for merchandise at a later date. Shoppers Optimum has the edge in value, as a balance of 95,000 points is valued at $170.00 with Optimum vs. $95.00 with PC Plus.
Currently, PC Plus is accepted at Loblaw banner stores including Loblaws, No Frills, Real Canadian Superstore, Zehrs and others, while Shoppers Optimum is only accepted at Shoppers Drug Mart. In the past, there have been instances where Optimum members had the opportunity to transfer their points to PC Plus, but otherwise the programs are not interchangeable.
Consolidating the programs will streamline operations for Loblaw and make shopping simpler for customers, as a single loyalty card or app would be used at both Loblaw stores and Shoppers Drug Mart. However, the consolidation into one app may also result in fewer in-app bonuses and redemption offers.
According to The Canadian Press, PC Optimum points will be valued at 10,000 points for every $10.00, 20,000 points for $20.00, 30,000 points for $30.00 and so on, up to a maximum single redemption of 500,000 points for $500.00. Loblaw has also stated that members will earn 50% more points per dollar at Shoppers Drug Mart with the new program to help offset the higher redemption thresholds.
On February 1, 2018, any remaining points you have on your account will be converted to PC Optimum points and retain their full PC Plus or Optimum value. Until then, both loyalty programs will operate normally and you can learn more about the PC Optimum changeover by visiting pcplus.ca or calling 1-844-720-4672.