Taking a Closer Look at Diono's Radian rXT Carseat
By
Thomas Kenzaki
October 26, 2017
When it comes to the safety of your child, you'll usually go for the best option you can afford. Car seat safety is usually a huge debate and prices can vary from $50 all the way up to $700+. Today I'm taking a look at the $399 Radian rXT model from luxury car seat manufacturer Diono.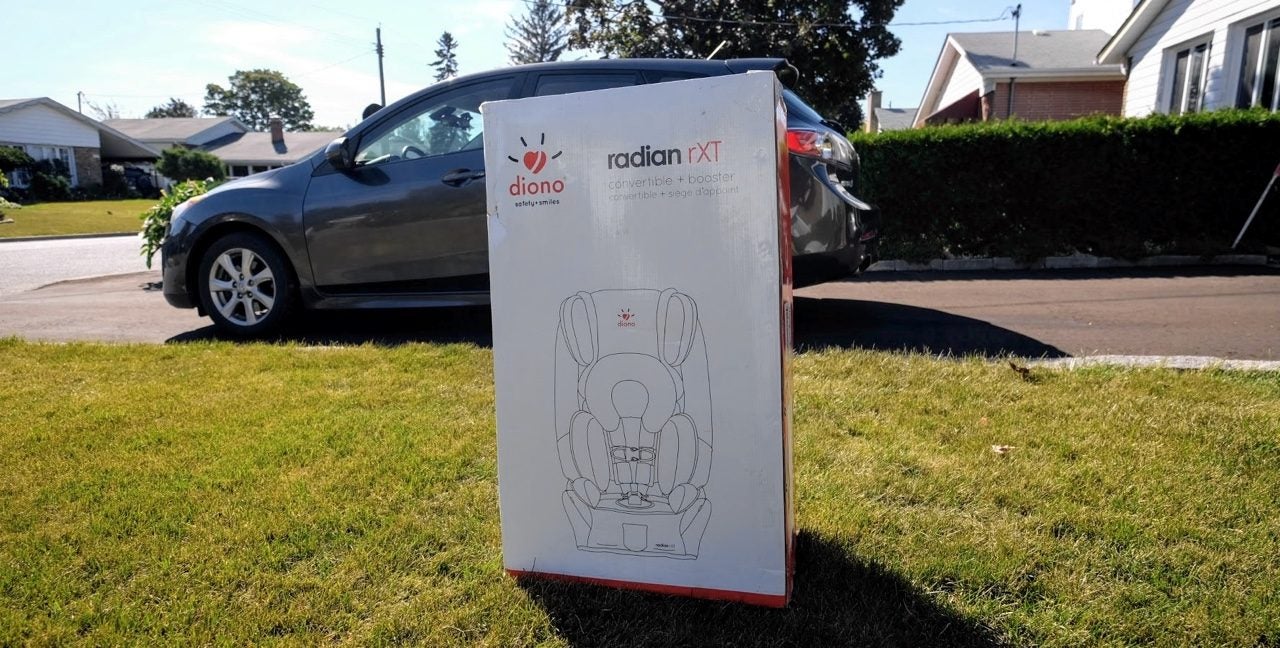 There are a lot of factors to consider when buying a car seat. Some of which include:
How safe it is?
Will it fit in my vehicle?
Is it easy to properly install?
Is it comfortable for my child?
How much does it cost?
How safe is it?
Let's start at the top and discuss how safe it is. All car seats sold in Canada have to pass the same testing. This is a pass/fail test, not a ranking. What does that mean though? That means that all seats have passed the minimum requirement to be certified. However, the Radian rXT does have additional features that should enhance its safety, such as a steel frame, side impact protection and thicker engineered plastic. Ultimately, the safest seat is the one that fits your child and car and will be used correctly 100% of the time. The additional safety features of the Radian rXT do give us some extra peace of mind though.
Another important safety feature of the rXT is the great rear facing limits. While laws may allow you to have your child forward facing from a younger age, it's ultimately safest to keep your child rear facing until at least the age of 2, and more ideally until they've outgrown the rear facing limits of the seat. With the higher limits on this seat, you could easily rear face most children until the age of 3 or 4 (or older), which is a big safety bonus.
Will it fit in my vehicle?
The slim design of the rXT make it an ideal seat to use if you've got limited side-to-side room. It's widely known as one of the best seats if you need to install 3-seats across a row.
It's very compact in forward facing configuration. However, when rear facing it occupies a fair amount of front-to-back space. In smaller vehicles you may not be able to sit comfortably in the seat in front of the car seat. If you want to reclaim your space, Diono sells an Angle Adjuster which is designed to safely raise the angle of the seat so it will take up less front-to-back space.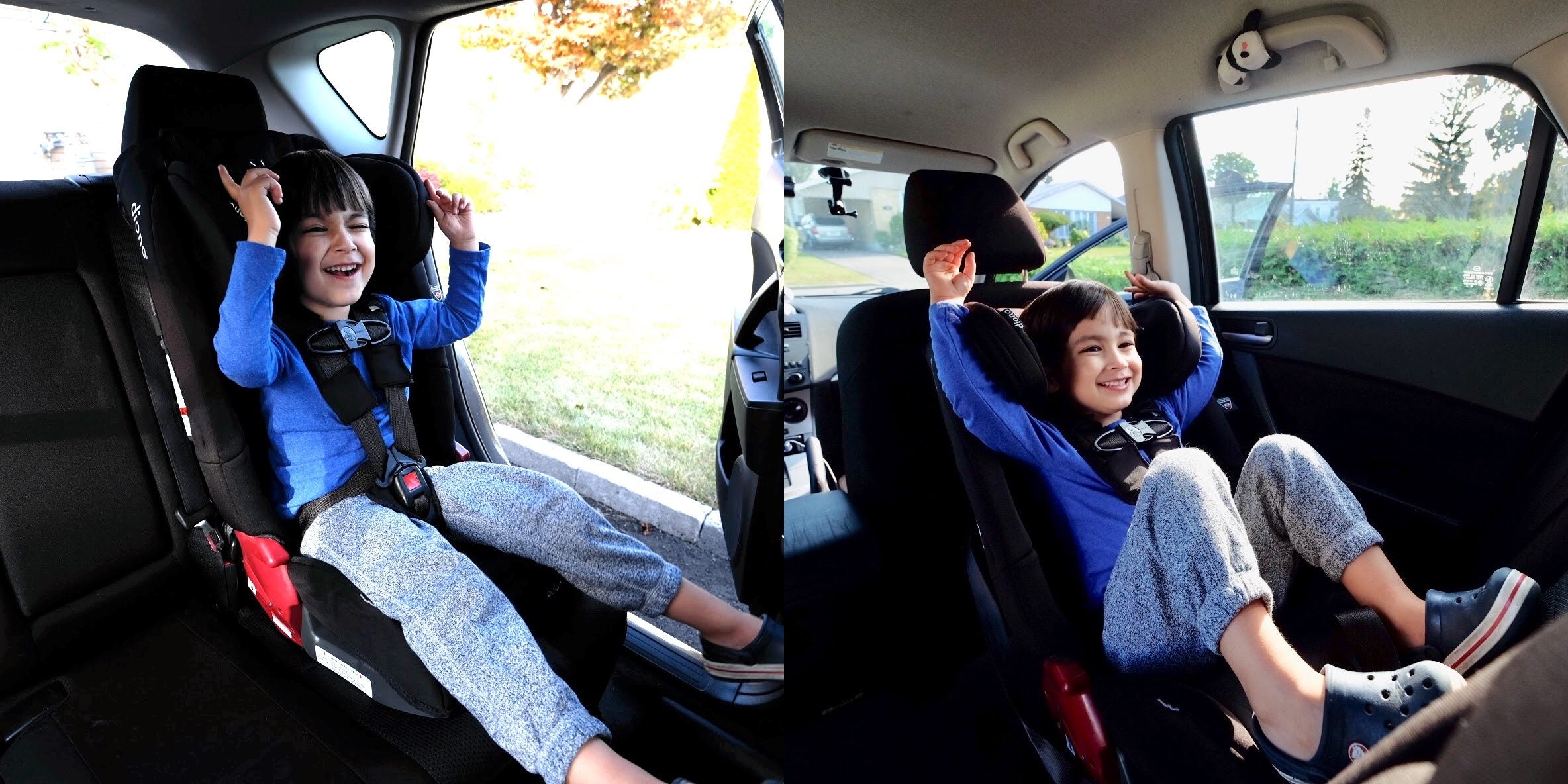 Is it easy to properly install?
While not a certified car seat technician, I do have extensive knowledge on installation and experience with various seats. I found the Radian rXT to be a little more difficult to install than other seats. However, as long as you read the manual (as you always should with any seat), and take your time following the steps, you should be able to achieve a safe install without too much hassle. Once you've been through it once, it will be easier each time.
Is it comfortable for my child?
Some car seats offers very limited padding. This is especially true for some cheaper seats where it's essentially just fabric on top of hard plastic. The Radian rXT offers good padding as well as additional inserts for use with infants to ensure a snug fit. The headwings are well padded and provide additional support for the child, especially during naps. The chest straps also offer a fair amount of padding.
Unless your child really hates sitting for extended periods or being strapped into a car seat, they should be very comfortable in the rXT.
How much does it cost?
The Diono Radian rXT has a MSRP of $399.99 however sales of 15% off can be found semi-regularly. Recently Canadian Tire even had it for 25% off and at $299 this is a fantastic value for a premium car seat.
If you want to be alerted the next time this seat goes on sale in Canada set up a RedFlagDeals Topic Alert. You'll receive an email as soon as one of our community members finds this seat for sale!
Summary:
The design, quality and safety aspects of the Diono Radian rXT impressed me. Another big plus is that the seat bottom folds up into the seat back which makes it smaller and thus easier to move around. Diono also sells Carry Straps which can be attached to the car seat when it's folded up and allow it to be carried around on your shoulder (or shoulders like a backpack using 2 straps).
The seat is also approved for aircraft use, like most Canadian seats. However, as a nice bonus, it is also FAA approved and has the proper label to prove it. This mean that you'll be able to easily use the seat on US flights where the crew may not be aware of Canadian labelling and standards.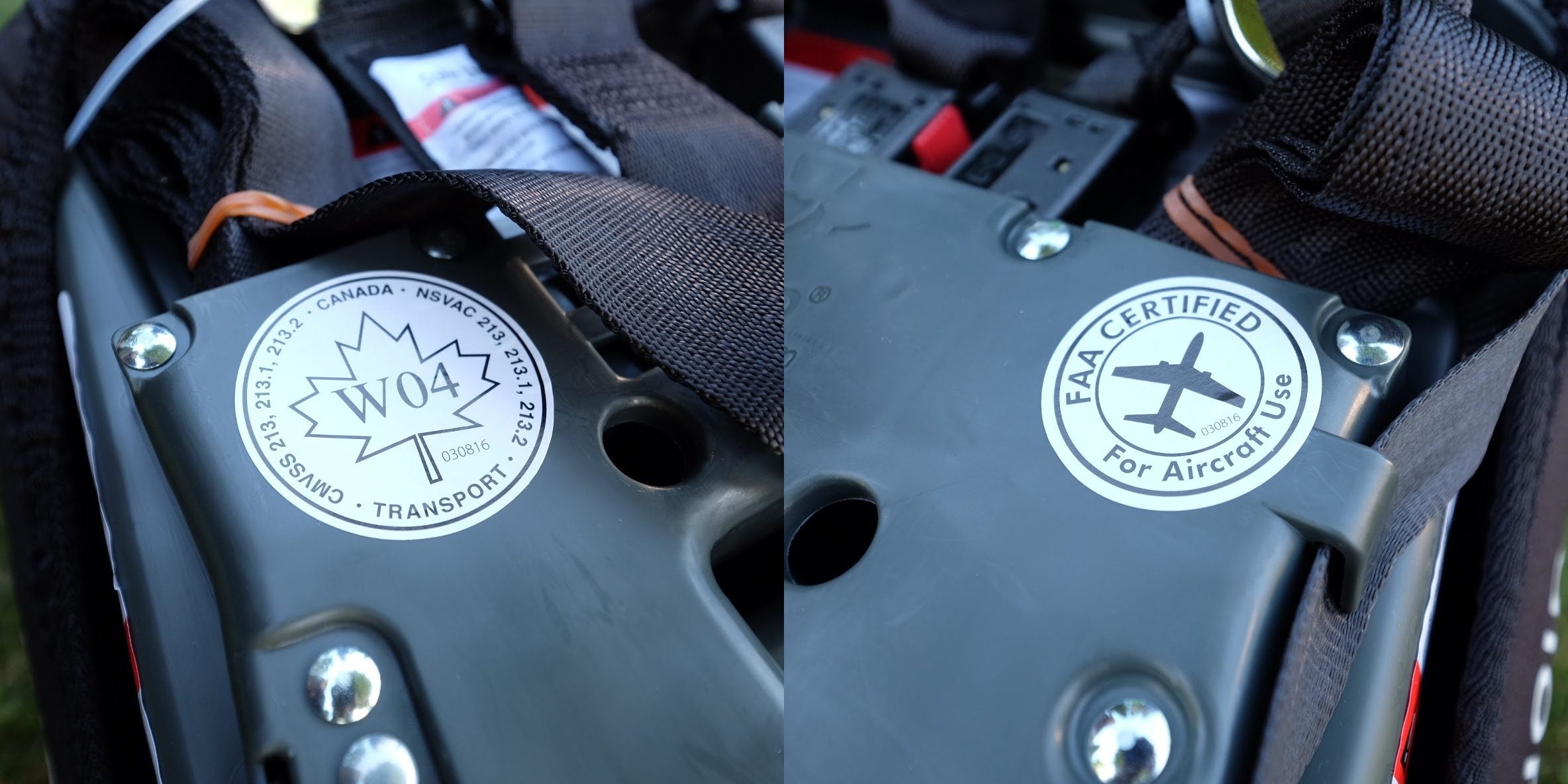 While it has a lot of positives, it's not without some negatives. It's not the easiest seat to install (as mentioned above) but reading the manual should quickly address any installation questions you might have. It's also heavy. It has a steel alloy frame for added safety but this comes at a trade off of not being a light car seat. Unless you see yourself regularly moving the seat from vehicle to vehicle this shouldn't be a big concern though.
With a long list of features it's easy to see why the Diono Radian rXT is one of the most popular car seats within the RFD community.