10 More Easy Last Minute Halloween Costumes for Lazy People
By
Ambia Staley
October 25, 2017
It's that time of year again -- Halloween is just around the corner! If you're suddenly finding yourself bombarded with last minute invitations to costume parties, or you just don't feel like putting in the effort (or money) to dress up for only one night, there's no need to worry, as we've got you covered with a brand new list of ideas!
So just sit back, relax, and keep binging on new episodes of Stranger Things, as we've got 10 more easy last minute Halloween costumes for lazy people!
1
.
Jim Halpert as Dave from The Office
Requirements: Blue dress shirt, dark neck tie, dark dress pants/chinos, name tag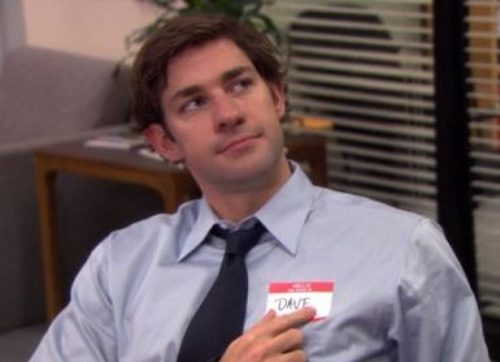 While Halloween is always a big deal for employees at Dunder Mifflin, Jim Halpert's costumes stood out as both creative and incredibly lazy nearly every year. While he did have a few memorable costumes like "Bookface", we've chosen to go with Jim's "Dave" costume. All you need to put this look together is regular office-wear and a name tag with "Dave" printed on it. Others may call your costume lazy, but you're dressed as Jim dressed as Dave -- you can argue that it's meta.
2
.
Shia LaBeouf's Motivational Speech
Requirements: Black tee, black jeans, green bristol board, string/ribbon
Optional: a rattail hair cut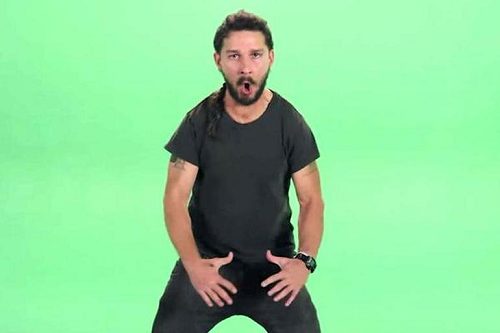 Nearly everyone is familiar with the infamous Shia LaBeouf motivational speech, and you can often hear people quoting it with angry shouts of, "JUST DO IT". So why don't you take Shia's advice and just do it -- make him your Halloween costume, that is. Simply head to the dollar store and purchase a bright green bristol board to serve as your green screen, and attach it to your back using ribbon, string, or another method of your choice. After you've got your green screen ready, don your favourite black tee and jeans and head out shout your words of motivation all night long!
3
.
Mummy
Requirements: Toilet paper
Optional: Black or white top and bottoms, makeup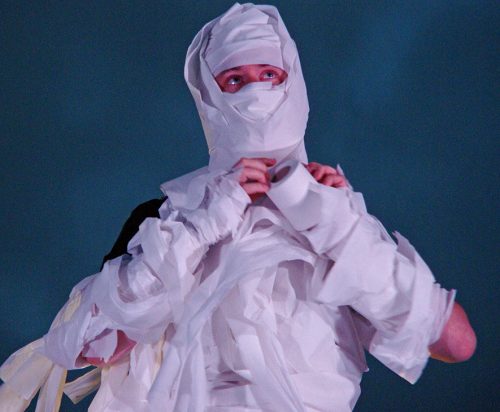 If you want a complicated-looking costume using items that most people have laying around the house, then you can't go wrong with dressing up as a mummy! Simply grab a roll of toilet paper, and get to wrapping! You may need a friend to help you wrap harder to reach places, but otherwise, it's a fairly easy costume to assemble. You can also opt for all black or all white clothing underneath your wrappings in order to make the costume look a little more put together. If you've got makeup on hand, then you can also apply shades like black, grey, or green to your face in order to make yourself look more like the undead.
4
.
Bumble Bee
Requirements: Black clothing, yellow duct tape
Optional: Headband, black pipe cleaner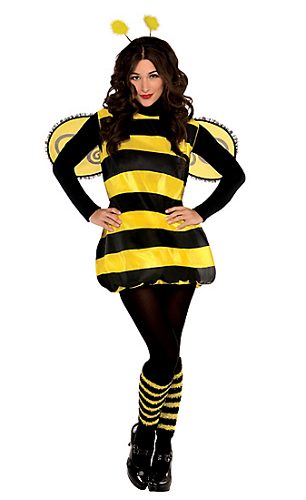 On last year's list, we presented an Ladybug as an easy costume option. Continuing with the bug theme, this year you can dress up as a bumblebee! This insect option might be a little easier to assemble than last year's since all you'll need for this costume are some black clothes of your choice. To get some of the bee's signature stripes, head to your local hardware store, pick up some yellow duct tape, and apply it to your shirt. If you have time, you can also pick up a plastic headband and some pipe cleaner from the dollar store in order to make a pair of antenna to complete your look.
5
.
Lumberjack
Requirements: Plaid flannel shirt, jeans, boots
Optional: knit cap, suspenders, finger-less gloves, axe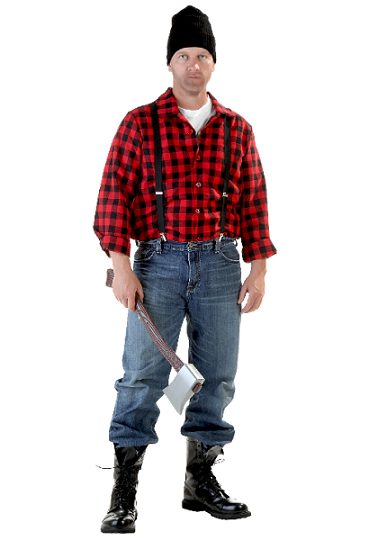 Most people have at least one comfy flannel shirt sitting in their closet for use in cooler months. If you're one of them, then pull your flannel out, pair it with some jeans and work boots, and you've got yourself a lumberjack costume! If you want to step-up your costume a notch, then you can also add a pair of suspenders, a knit cap, finger-less gloves, and a toy axe.
6
.
Walter White from Breaking Bad
Requirements: Green button-up shirt, white briefs, large wire glasses, loafers, socks
Optional: flesh-coloured tights, fake pistol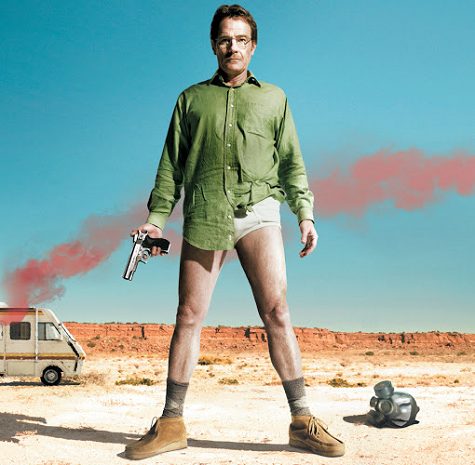 If you're a Breaking Bad fan, or just generally opposed to pants, this costume might be right up your alley. There are quite a few Walter White looks that can be easily put together at the last minute, but we're going with the instantly recognizable Walter look from the first season of the series. To put this together, simply grab some men's white briefs and a green dress shirt. If you've also got some large wire glasses, loafers, and socks, then you're good to go! Thinking about adding a pistol to your costume since Walter is carrying one? Then be sure to grab something like a neon squirt gun to avoid confusion -- especially in public. And if you're a little nervous about walking around in a pair of white briefs all night, then slip on a pair of flesh-coloured tights or pantyhose on underneath them.
7
.
Mime
Requirements: Black and white striped shirt, black pants, black hat, black eyeliner
Optional: white face paint, suspenders, white gloves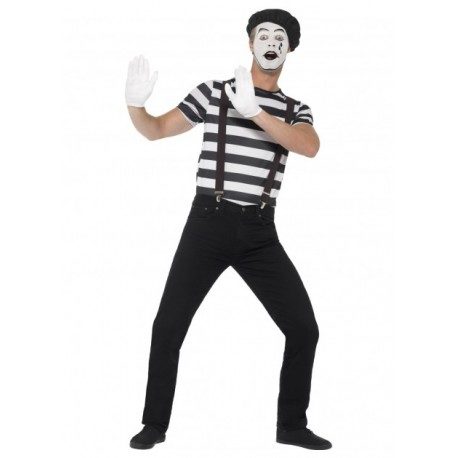 As we mentioned last year, there are quite a few costumes that can be pulled off with a simple black and white shirt. This year, dig the shirt out of your dresser and dress as a mime! Pair your shirt with some black bottoms and a black beret or bowler hat. Many stereotypical mimes have painted white faces, but if you don't have any face paint around the house, then you can skip it and just use some black eye liner to draw diamonds, hearts, fake tears, or any design of your choice on your face. If you want to put some more effort into your costume, then don some suspenders and white gloves, and remain silent all night long.
8
.
Bulletin Board
Requirements: T-Shirt (brown or tan preferred), Post-it Notes
Optional: Pen
This costume is just as simple as it looks. Dig up any of tee of your choice (go for brown or tan to look more authentic) and stick Post-it notes with various messages or reminders all over yourself. If you're feeling social, take along a pen and some extra notes so friends can add to your collection.
9
.
L from Death Note
Requirements: White long-sleeve tee, jeans, dark eye shadow/liner
Optional: Shoes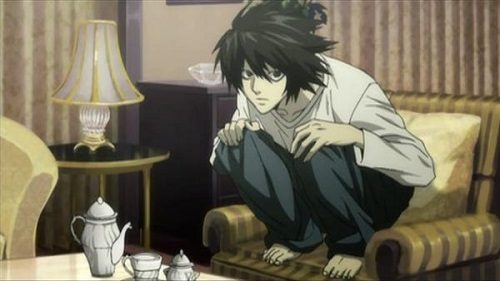 Death Note is enjoying a resurgence this year after the release of the live-action Netflix series, so why not dress up as one of its most beloved characters, L? Both the Netflix series and it's portrayal of characters like L were generally panned by audiences, so throw it back and dress up as the classic version of L that everyone is used to seeing from the manga, anime, and Japanese movies. To put this look together, you just need a pair of jeans and a white long-sleeved tee. L is also an insomniac, and as such as, he's sporting some pretty dark circles under his eyes. You can mimic L's dark circles by applying dark eye shadow or liner.
10
.
Hipster... anything
Requirements: None! Use a combo of your choice
Optional: Black-framed glasses, scarf, knit hat, beard, vintage clothing, opaque tights, any of the costumes above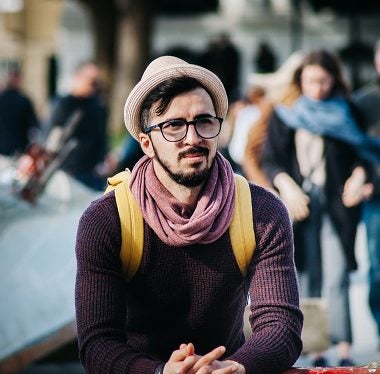 If you want to breathe new life into a costume you've already worn, or just want to put a unique twist on popular character, then consider making a hipster costume! Take any costume -- or even just your regular clothing -- and add some stereotypical hipster gear to your outfit, like black-framed glasses, a scarf, or knit cap. Then spend the night sipping craft beer and telling people about all the indie bands they've never heard of.
Do you have any other go-to last minute costumes? Let us know in the comments! And if you're looking for more Halloween related tips, check out last year's list of 10 last minute costumes for lazy people, as well as our list of free pumpkin carving stencils!