Nintendo Announces the Return of the NES Classic Edition in 2018
By
Ambia Staley
September 12, 2017
If you missed your chance to purchase Nintendo's NES Classic Edition when it hit store shelves last year, you may be excited to hear that it's not game over yet, as Nintendo has just announced that the NES Classic will be returning to store shelves in 2018!
Originally released in November 2016, the NES Classic was in high demand. With no pre-orders made available, gamers resorted to camping outside their local retailers in hopes of getting their hands on the system, but the demand seemed higher than the supply, and the NES Classic Edition quickly sold out before dust could settle. With the holiday season just kicking off at the time, gamers hoped Nintendo would produce more systems, but that never happened, and many people were left disappointed and frustrated.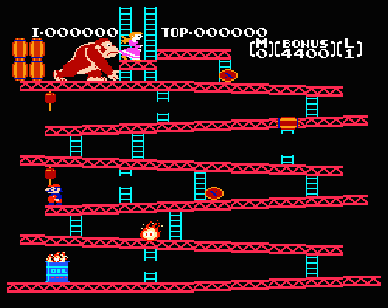 Gamers were left angrier than Donkey Kong when they unable to pick up the retro gaming system
However, seeing the huge demand for the upcoming SNES Classic Edition, out September 29, Nintendo reversed course and announced plans to resume production of the NES Classic Edition in 2018, with an expected re-release date sometime in the summer.
In addition to the re-release of the NES Classic Edition, Nintendo is also hearing fans' frustrations regarding the pre-ordering process of the SNES Classic Edition, and has announced plans to prolong the production of that system. The SNES Classic was originally scheduled to finish shipments at the end of the calendar year, however Nintendo will continue shipping them into 2018.
If you've spent hours in frustration trying to pre-order the SNES Classic, only to see sites crash on you before you get through checkout, you may be relieved to hear that not only is Nintendo prolonging production of the SNES Classic, but they are also working to put more units on store shelves. In their press release, Nintendo stated that, "more units of Super NES Classic Edition will ship on its September 29 launch day [...] than were shipped of NES Classic Edition all last year, with subsequent shipments arriving in stores regularly."
If you're looking for a refresher, you can read more about the the the NES Classic Edition and SNES Classic Edition here on RedFlagDeals.