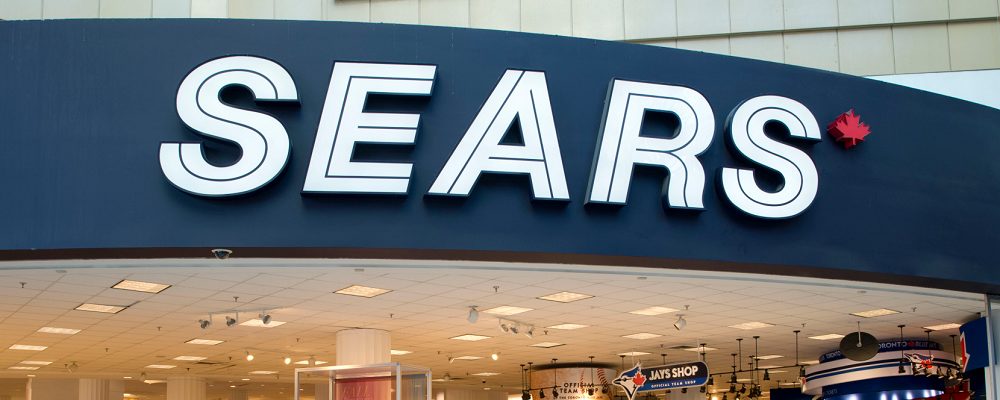 Laid-Off Sears Canada Employees Will Not Receive Severance Pay
By
Ambia Staley
June 29, 2017
There's more bad news on the Sears Canada front, as it's now being reported that laid-off Sears employees will not be receiving severance pay, and retired employees could see their benefits cut.
After filing for creditor protection one week ago, Sears Canada has begun the process of closing 59 of its stores and laying off 2,900 of its employees in an attempt to restructure and turn around years of declining profits.
After gaining protection from the courts, Sears was given $450 million to help in the restructuring process, but the laid-off employees will reportedly not be seeing any of this money. Citing the Companies' Creditors Arrangement Act proceedings, Sears informed all recently laid-off employees, as well as those currently receiving severance payouts, that it will no longer be making severance payments. The company has also reportedly stopped paying into pension and benefit plans for its current and retired employees.
The Companies' Creditors Arrangement Act, which Sears has cited in their letters to former employees, unfortunately protects the company from having to pay severance while under creditor protection, and it also prevents disgruntled former employees from taking the company to court for their money.
Some former Sears employees may want to consider looking into the government's Wage Earner Protection Program, as it may qualify them for some money -- although not as much as they may have been previously entitled to from their company. Employment lawyer David Vaughn says on the subject, "you could have people entitled to $50,000 or $100,000, getting a few thousands dollars," when they make claims under the protection program.
Sears Canada has yet to release a statement regarding this matter.