Inside the IKEA Play Café Pop-Up Store in Toronto
By
Simon Hung
June 16, 2017
Ask five people what they love most about IKEA and you'll likely hear five different answers. Canadians love IKEA and the furniture giant is bringing their Swedish charm to Downtown Toronto in the form of the IKEA Play Café -- a pop-up store located at 336 Queen Street West.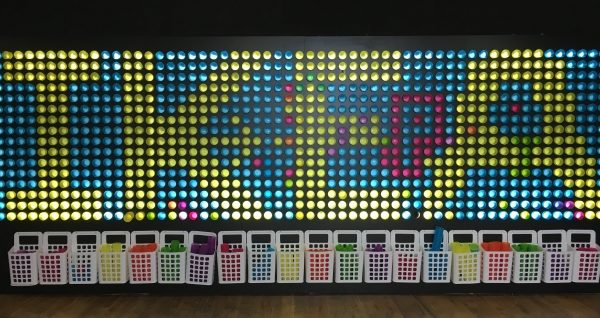 The IKEA Play Café features an interactive wall of LED light bulbs.
Split into three main areas -- eating, playing and shopping -- the Play Café is more spacious than last year's pop-up store, occupying two floors and approximately 8000 square feet. The Play Café shares a similar theme to last year's iteration, but with a greater emphasis on fun, as this pop-up serves as more of an interactive experience than a showroom.
Eating
It wouldn't be a café without food and you'll find a few IKEA Restaurant staples including Swedish meatballs, which can be dressed with up to six sauces and toppings, including potato chips or waffles. An outdoor patio is available to enjoy your meal and other foods include frozen yogurt, chocolate, cider and juice -- all food is priced at $3.00 or less.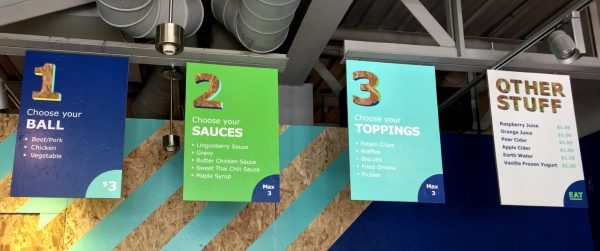 Meatballs at the café are $3.00, but visit the play area first to get a discount.
The café is the first area you encounter when entering the pop-up store, but you should visit the play area before buying any food.
Playing
Upstairs is the play area, where you'll find a few interactive activities, including an IKEA Kitchen Dance contest akin to Dance Dance Revolution, an oversized pinball machine controlled by your feet, a raffle wheel and other games.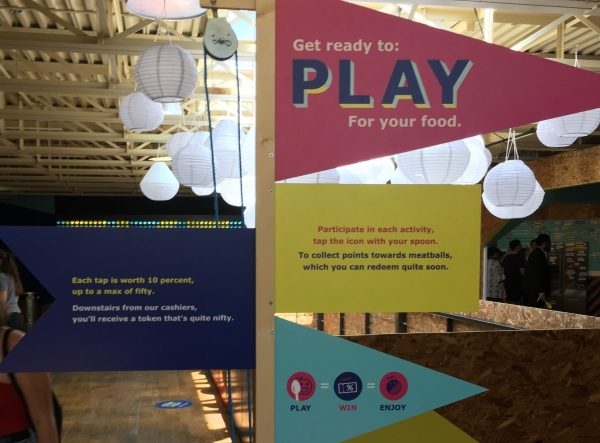 You can earn a discount of up to 50% off food in the café by playing games.
The games are actually an integral part of the pop-up experience, as you can collect points by playing each game and earn up to 50% off your meal purchase in the café -- you earn 10% off for every game you play and the discount is not redeemable on merchandise. An elevator is built into the Play Café, so the play area is wheelchair and stroller-friendly.
Shopping
Back on the first floor, you'll find about 50 products for sale lined along the walls across from the main checkout counter. The items are regular price and mostly kitchenware or décor products, including the AMASONLILJA Throw, APTITLIG Bamboo Butcher Block, RÅDIG Espresso Maker and more.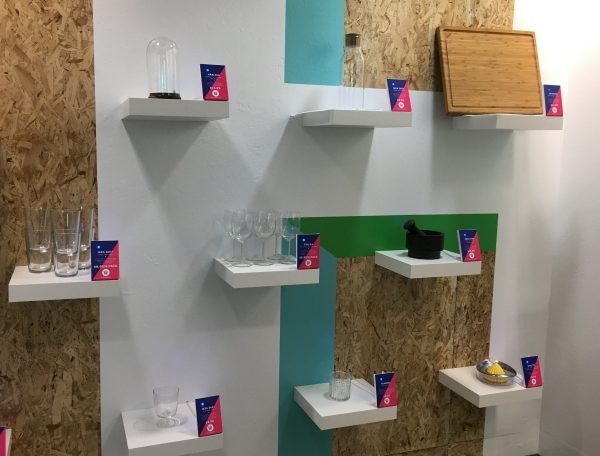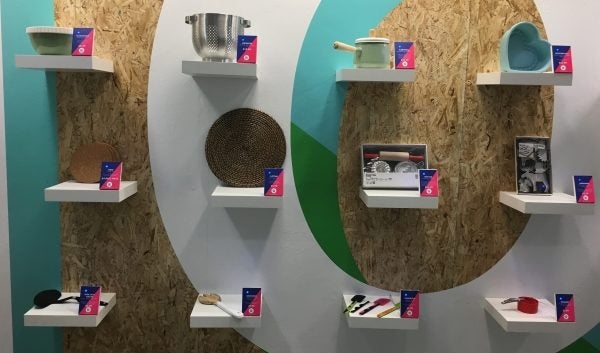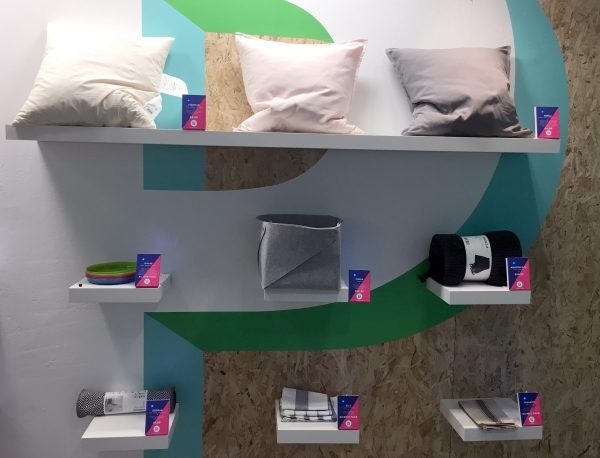 Approximately 50 products are available for sale (click each image to view full-size).
The shopping experience is identical to last year and utilizes an RFID-embedded spoon to act as your virtual shopping cart. Simply tap your spoon on the product placard to add it to your cart -- a blue LED will flash to indicate that it's been successfully added.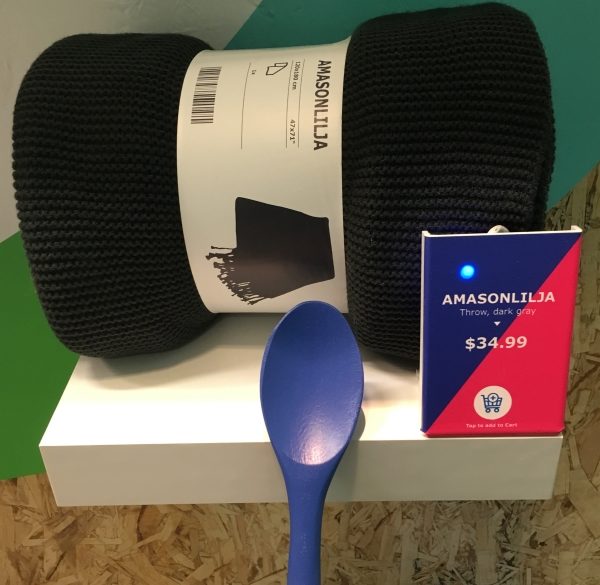 Don't forget to take a wooden spoon to use as your shopping cart and redeem discounts.
When you're ready to pay, head to the checkout counter and an IKEA associate will verify your order. Your products will be brought to you from their stockroom and you can enjoy one (or several) complimentary chocolates while you wait. There are no bags, but reusable FRAKTA Shopping Bags are available for $0.75.
The IKEA Play Café is open now until June 27 from Monday to Saturday, 11:00 AM to 8:00 PM and Sunday, 10:00 AM to 6:00 PM -- note that only debit or credit is accepted as payment. Admission is free, so be sure to stop by while it's open!