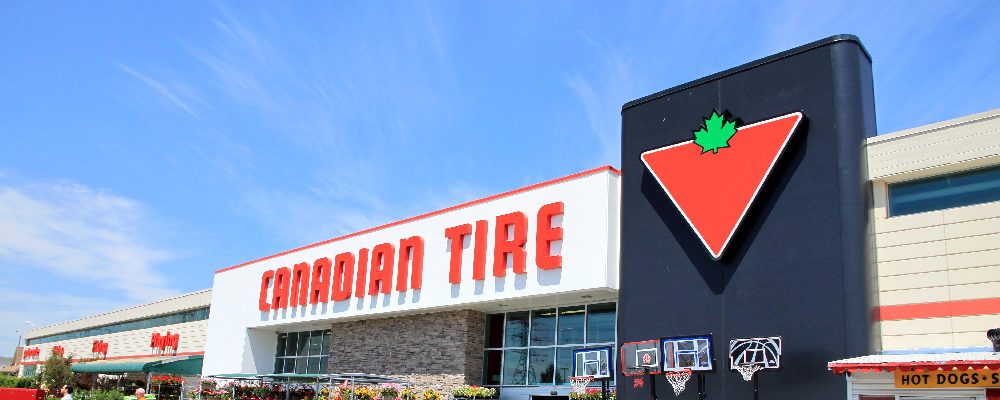 Canadian Tire Announces Plans to Test Home Delivery
By
Ambia Staley
May 12, 2017
Canadian Tire has announced plans to begin testing home delivery, the company's CEO, Stephen Wetmore announced Thursday afternoon.
Canadian Tire may be considered one of Canada's largest retailers for home and auto goods, however it has strayed away from online delivery in the past. Home delivery was tested back in 2009, but ended with both delivery and the online store having the plug pulled shortly after. The online store was brought back to life in 2011, but there was no home delivery option to choose from. Instead, Canadian Tire slowly rolled out the Pay-and-Pickup option for select products -- the same "online shopping" experience we still see on Canadian Tire's website to this day.
Currently, approximately 100 out of the nearly 500 Canadian Tire stores across the country offer limited home delivery on select products, while delivery is offered at other Canadian Tire-owned retailers including Mark's, Sport Chek, and Pro Hockey Life.
Wetmore stated in his announcement, "We have no fewer than 30 e-commerce initiatives underway at the moment, providing us critical learning on everything from search optimization to website experience to back-end fulfillment options."
The exact details of Canadian Tire's e-commerce initiatives, as well as details of the home delivery trial remain unclear. The trial is expected to begin towards the end of 2017, but which stores will be participating, which items are eligible for home delivery, and the delivery costs remain uncertain.