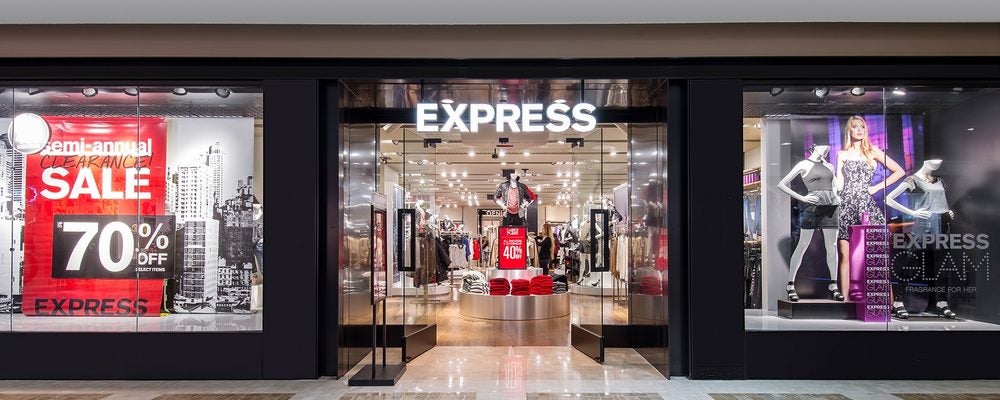 Express to Close All 17 Canadian Stores
By
Simon Hung
May 5, 2017
Express, an American clothing chain with 17 locations in Canada, has announced that they will close all of their Canadian stores.
No specific timeframe has been given, but closing sales will begin this month and the company has stated that they will pay all 340 employees their salaries and benefits until at least June 15.
The chain operates over 650 stores in the United States and Puerto Rico and expanded to Canada in 2011, with plans at one point to open 50 stores. In a press release, Express CEO David Kornberg cited a challenging Canadian retail environment and unfavourable exchange rates as the primary reasons behind the decision to cease operations in Canada.
Court filings also show that their Canadian stores contributed a net loss of $6 million USD this past year and the company has lost $56 million USD in Canada since 2011. Rising rent costs were another reason behind the closures, as Express is still responsible for $120 million USD in property leases.
Express has stores in Alberta, British Columbia and Ontario -- click here to find the location nearest you. The company also estimates Canadian customers have around $400,000 in unused gift cards, which will be honoured during the liquidation process.
Unfortunately for shoppers, this marks yet another American chain that has opted to leave Canada after underestimating the difficulty of the Canadian retail market, joining a growing list that includes American Apparel, BCBG, Bebe and Target.