Microsoft Unveils New Surface Laptop, Available in Canada Later This Year
By
Simon Hung
May 3, 2017
Thin is in when it comes to laptops and Microsoft is joining the trend with their new flagship product, the Surface Laptop.
The Surface Laptop is undeniably pretty. It's made with aluminum, glass and fabric, with a minimalist design aesthetic similar to the Apple MacBook. Although it bears the Surface moniker, the Surface Laptop has no unique tricks like past Surface products -- it's a conventional laptop design.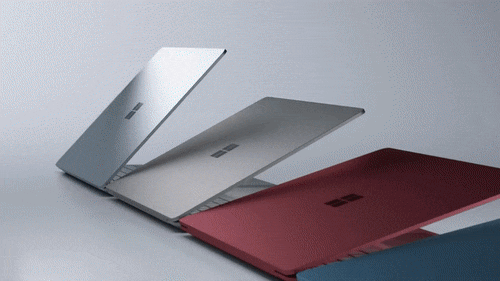 The Surface Laptop comes in four colours, but only platinum will be available outside the US.
Weighing less than three pounds and thinner than 15mm, the exterior is aluminum while the lower interior is covered with Microsoft's Signature Alcantara fabric, which they claim is stain-resistant and easy-to-clean. It looks luxurious, but time will tell how the fabric will hold up against dirt, dust and dander after continuous use.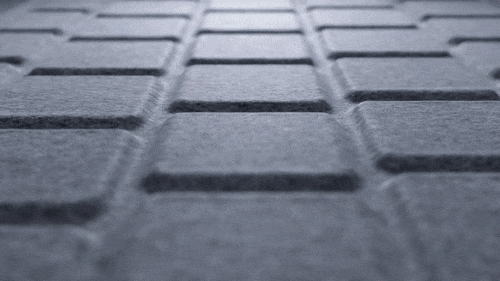 The keyboard and palm rest are lined with fabric.
Microsoft also boasts about the Surface Laptop's power and versatility, as it features an Intel Core i5 or i7 processor, full-sized USB 3.0 port, Mini DisplayPort connector, 3.5mm headphone jack and a Surface Connect port, which means it's compatible with existing Surface accessories, including the Surface Dial and Surface Pen. It also sports a 13.5" touchscreen display with a resolution of 2256 x 1504, 720p camera and stereo speakers embedded below the keyboard. The absence of a Thunderbolt USB-C port is puzzling on such a premium device, but the array of ports should be sufficient for most usage scenarios.
One major criticism of the Surface Laptop is its operating system. It runs Windows 10 S, which is a streamlined version of Windows 10 that only runs apps from the Windows Store. This means you're stuck with Microsoft Edge as the web browser and can't run Chrome, Firefox or any other conventional programs that aren't available in the Windows Store.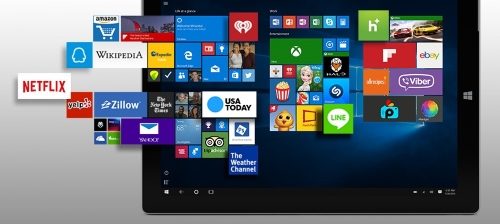 Windows 10 S is the default operating system, which means you can only use Windows Store apps.
Microsoft will let you upgrade to Windows 10 Pro for free until December 31, 2017 (you'll need to pay $50.00 USD to upgrade after that), but the fact that it doesn't run a full version of Windows out-of-the-box is a serious disadvantage and a likely deal-breaker for many, especially with such a premium price range.
The Surface Laptop is available in four configurations with up to 16GB of RAM, 512GB SSD storage and only in a platinum colour (four colours are available in the United States). Release date and pricing are currently unknown -- Microsoft has stated that it will be available in Canada later this year, while prices range from $999.00 to $2199.00 USD in the United States.