Sneak Peek of the New RedFlagDeals.com Homepage
By
Kate Musgrove
April 25, 2017
We're launching a new RedFlagDeals.com homepage soon, and we wanted to give you a sneak peek of it before the big launch! These are just mockups with fake deal data, but you should be able to get a good idea of what the page will look like and how it will function. We've hidden the whole page screenshots to keep this post from being too image-heavy, but you can click through the links below to see them.
Click here to view the whole new homepage for desktop.
Click here to view the whole new homepage for mobile.
The new homepage will allow you to select what content you want to see. Logged-in users will see deals and forum posts from the categories they've chose. You can also add "Popular" or "Latest" to your list to see the most popular or newest content across all categories. You can choose up to five categories to feature on your personalized homepage. The page is responsive, so on a desktop browser, deals will display on the left, and forum posts will display on the right. On a mobile or tablet browser, they'll be stacked.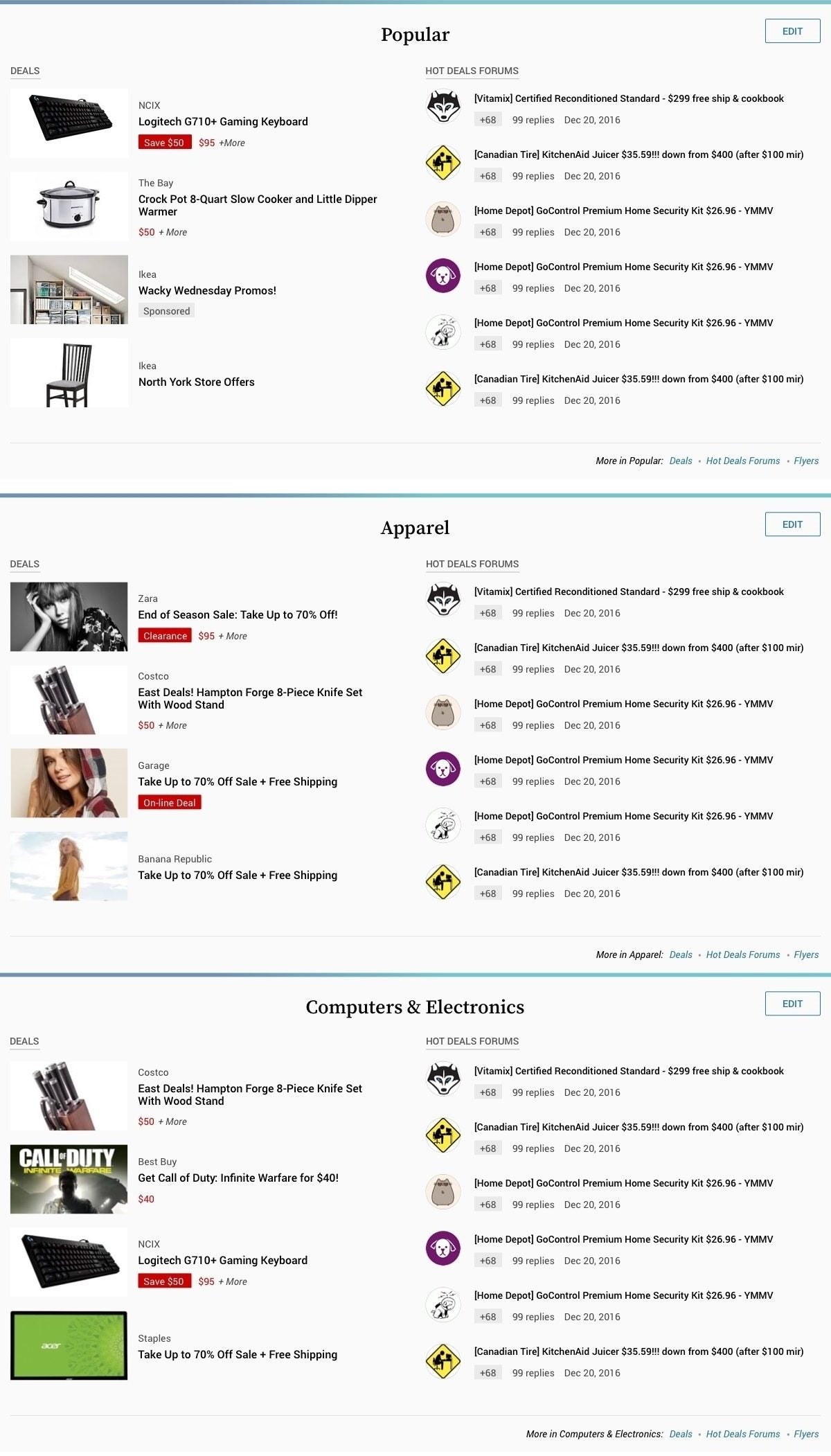 After the new homepage is released you'll be prompted to pick your favourite categories to customize your homepage experience.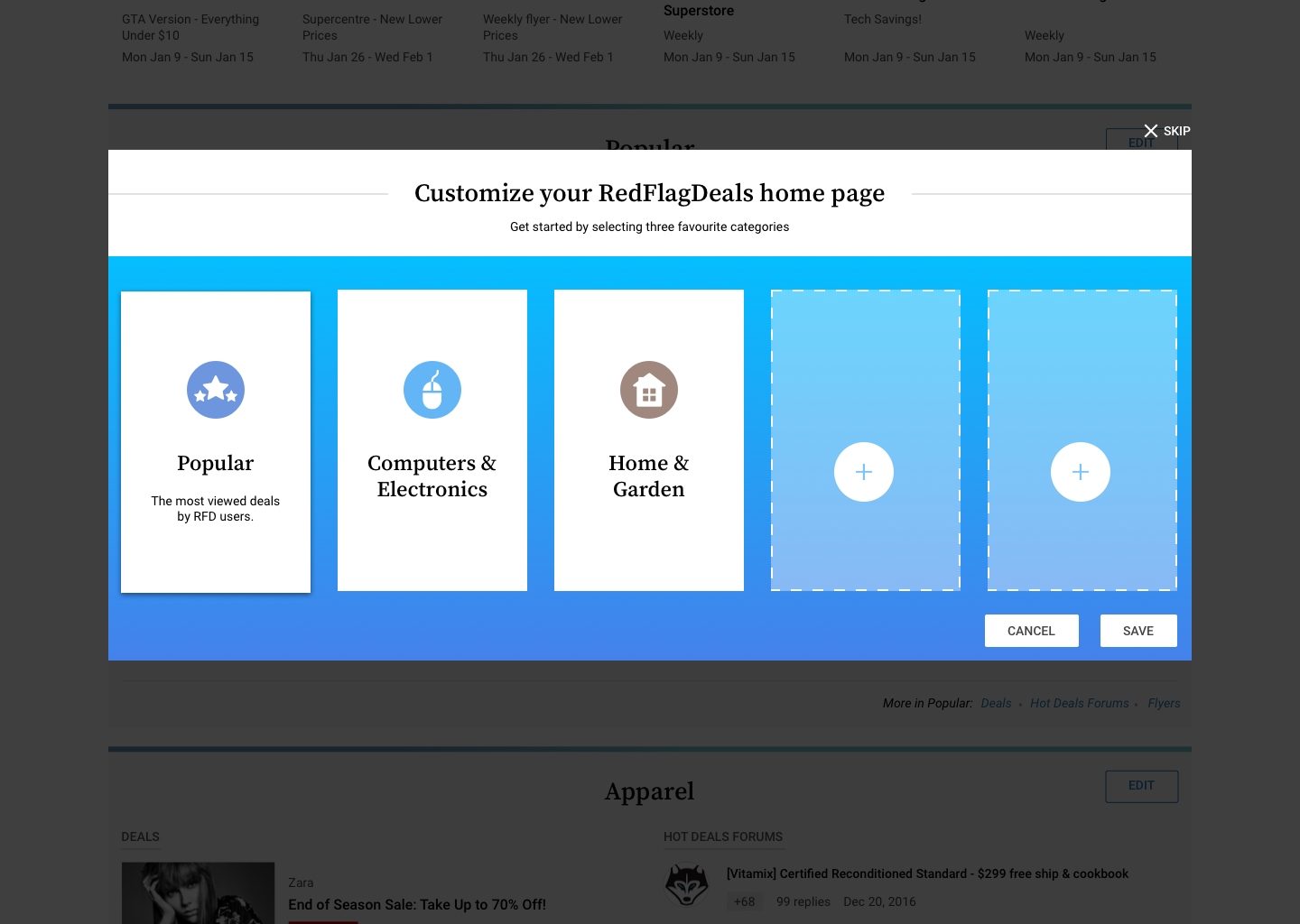 We're also launching a new Navigation Bar. Here's a peek at the Navigation Bar on mobile: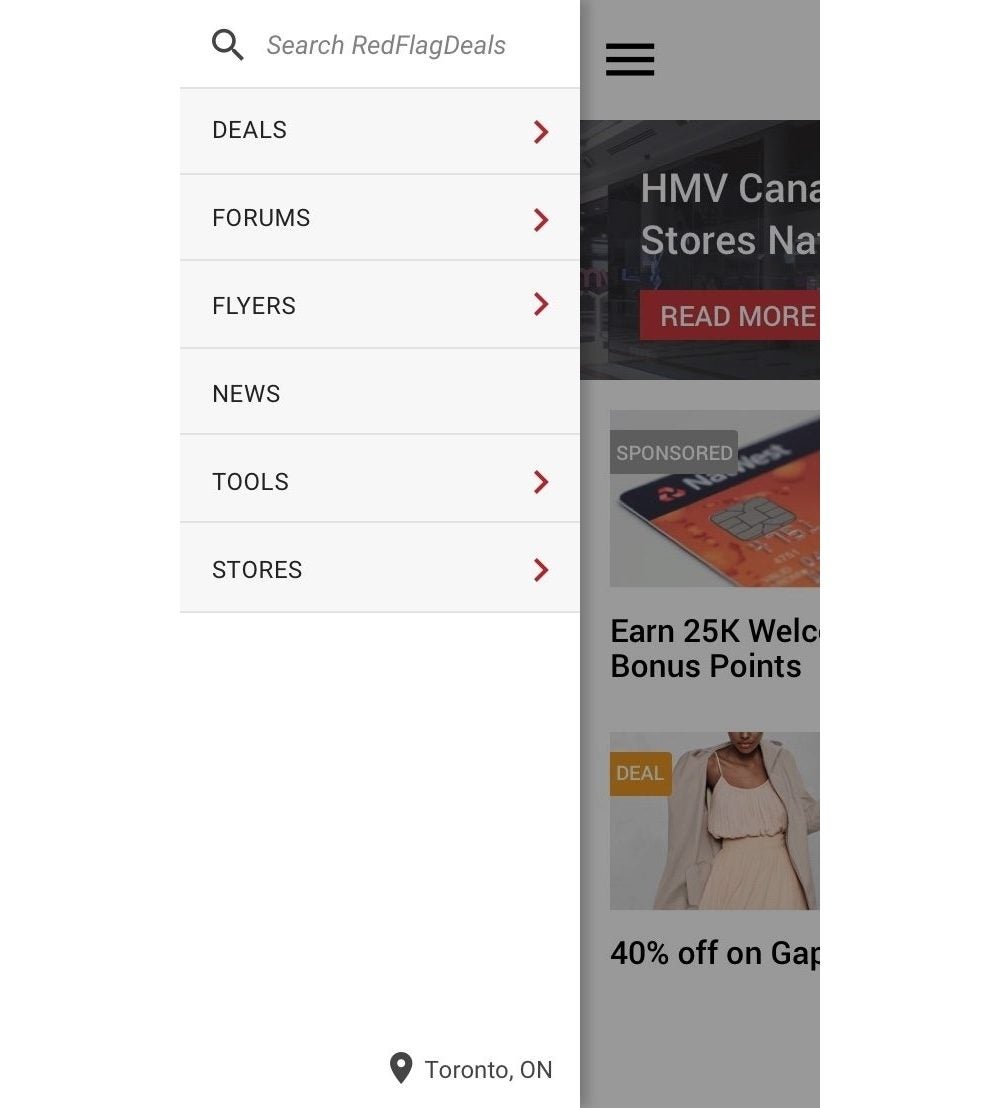 And here is the Navigation Bar on desktop: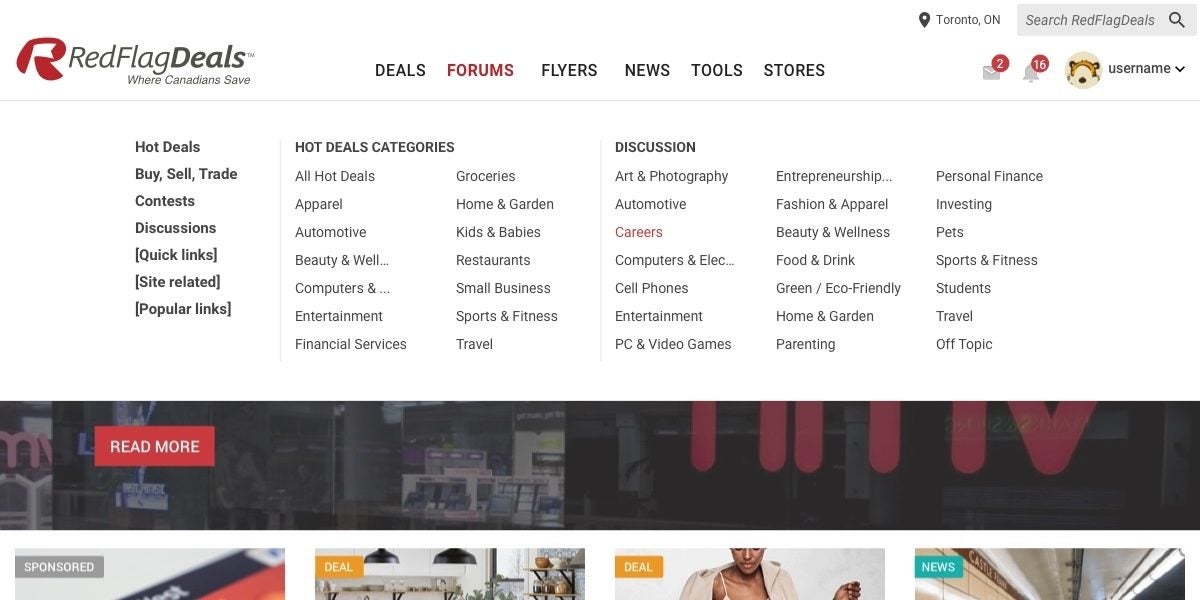 What else will be on the new homepage? At the top, we'll have a Headline Article to highlight breaking news articles written by the RFD editorial staff, and below that we'll have a Carousel highlighting the biggest and most compelling deals and shopping news.
Under that, the Seasonal Deals Section will show the most relevant deals for the time of year. On the page below, it's labeled "Fast Food Deals". The Seasonal Deals Section won't be visible at all times, just when there's a lot of seasonal content (like Back to School deals or tons of competing Free Coffee offers).