UNIQLO to Open a Burnaby, British Columbia Location in Fall 2017
By
Ambia Staley
April 11, 2017
If you're living on the west coast and a fan of the popular Japanese brand UNIQLO, you'll be happy to hear that the retailer has recently announced plans to open up their next store location in Burnaby's Metrotown sometime in fall 2017!
In a statement regarding the upcoming British Columbia expansion, Yasuhiro Hayashi, Chief Operating Officer of UNIQLO Canada said, "We are extremely excited to share UNIQLO with the people of Vancouver and surrounding areas and introduce them to how our high quality, comfortable and functional clothing can help improve their everyday lives."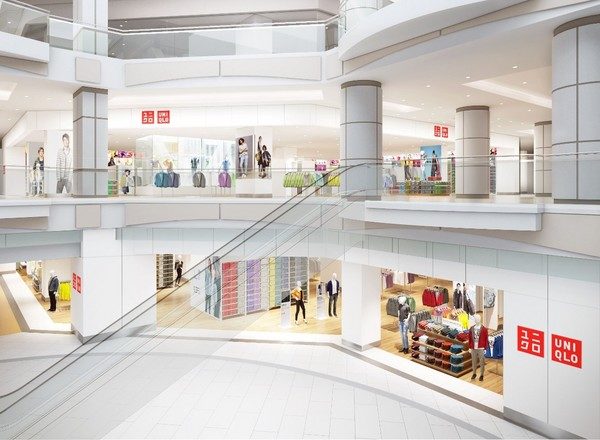 Concept art of the upcoming Burnaby location.
The new location, expected to occupy the former Home Outfitters space, will cover 2 floors and measure a total of 20,630 square feet. The store will carry all of UNIQLO's core items for men, women, kids, and babies. You can also expect to see popular collections such as AIRism, HEATTECH, Ultra Light Down, and more.
UNIQLO currently has approximately 1,800 locations worldwide, with 2 Canadian locations in Toronto's Eaton Centre and Yorkdale Shopping Centre.
Are you excited for the new UNIQLO location? Let us know in the comments! And while you're waiting for the new location to open, check out our experience visiting the first Canadian UNIQLO opening last fall in Toronto!