Costco Opens First Business Centre Location in Canada
By
Simon Hung
April 5, 2017
Costco opened a new store in Canada this past week, but it's a format that may be unfamiliar to regular Costco shoppers.
Costco Business Centre -- located at 50 Thermos Road in Scarborough, ON -- is the first Business Centre location to open in Canada and caters to small business owners. Costco hopes the format is popular with their business clientele and aims to open more Business Centres in major cities within the next five years.
All Costco members are welcome to shop, but don't expect to find your regular assortment of Costco merchandise like apparel or toys, because up to 90% of the products stocked in Costco Business Centres are not available at traditional Costco stores. Instead, these stores cater heavily towards the food service industry and some products include restaurant supplies, food and meat in bulk volumes and commercial-grade appliances.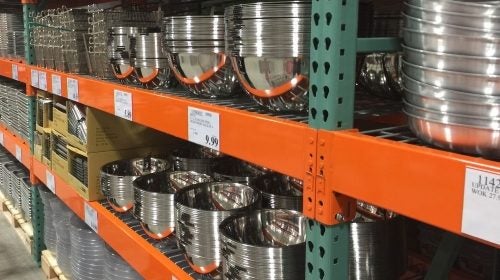 Utensils, cookware and other cooking supplies are available for individual purchase.
RFD forum member markopas visited the store during its grand opening and uploaded approximately 150 photographs in our Shopping Discussion forum. The restaurant theme was evident, as many food products were sold in large volumes that would be impractical for ordinary consumer use.
We've included some of the more interesting finds in the store to help give you an idea of what's available.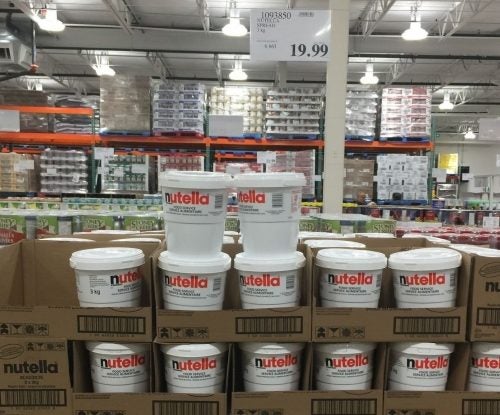 Some might argue a 3kg tub of Nutella isn't quite enough for their needs.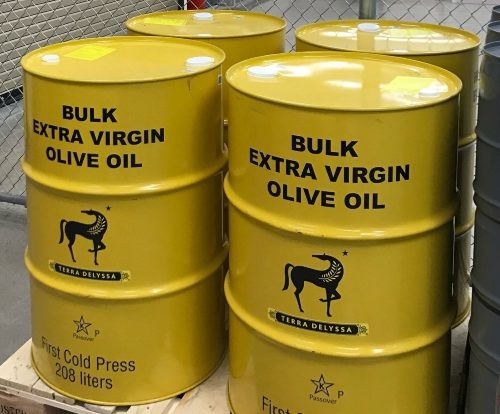 This 208L barrel of olive oil is available for $999.99. (via BNN.ca)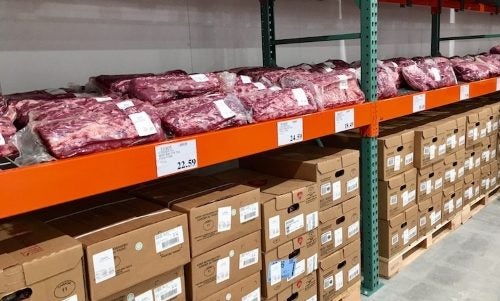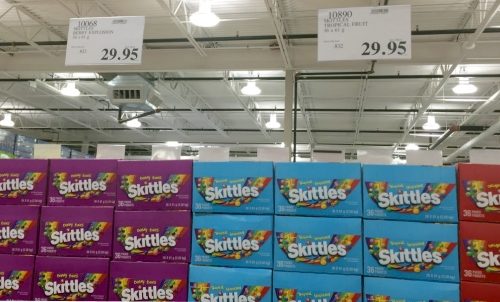 Many candies and snacks are available by the case.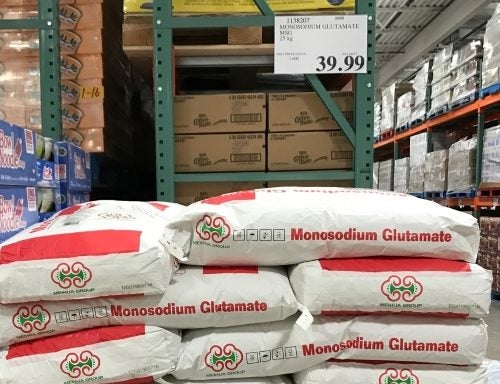 Costco Business Centre is open from 7:00 AM - 6:00 PM from Monday to Friday and 7:00 AM - 4:00 PM on Saturday (the store is closed on Sunday).
Those in the Greater Toronto Area can also shop online for products including groceries and office supplies. Online pricing includes a small markup compared to in-store prices to cover delivery and no minimum order is required. However, note that deliveries can only be made to business addresses that meet Costco's delivery requirements.