RFD Quick Tip: How to Check Your Eligible Canadian Tax Credits
By
Simon Hung
March 27, 2017
There are nearly 100 federal tax credits and dozens of provincial tax credits available in Canada, but it can be difficult to pinpoint which ones you can claim, especially if you're doing your own taxes.
Enter Sherpa.Tax, an online tool that promises to help you easily find your eligible tax credits. Launched in 2016 by Canadian entrepreneur Omeed Asadi, the tool has been featured by news outlets including CBC and generates a list of credits that you're entitled to after completing a short survey.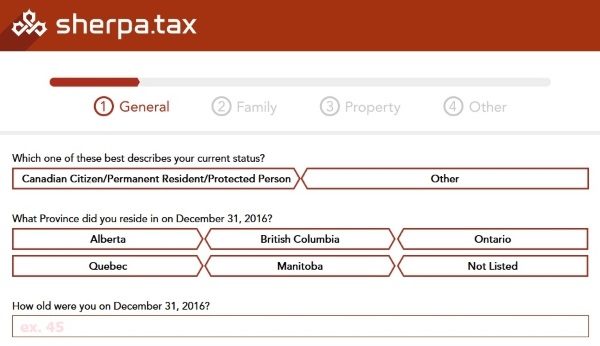 Use Sherpa.Tax to find out which government credits you can claim on your tax return.
The service is free and the survey can be completed in less than 10 minutes on desktop or mobile browsers. You do not need to enter any sensitive personal data -- you only need to specify information such as age, employment and property status in the questionnaire.
This year, the tool has expanded to cover 90% of Canada's population and according to Asadi, over 50% of users became aware of a credit they didn't know they were eligible for after using the tool.
Since Sherpa.Tax isn't associated with the Government of Canada or the CRA, be sure to double-check your results on the CRA website (Ontario residents can use the Ontario Tax Credit Calculator) for more detailed descriptions and eligibility requirements. While Sherpa.Tax is a useful tool for Canadians to skip the jargon found on the Government of Canada website, the results you receive should be used as guidance rather than a definitive list.
The deadline to file your 2016 taxes is Monday, May 1, 2017. Don't know where to start? Be sure to take a look at our roundup of free tax software to find the best software to make filing your income taxes easy.