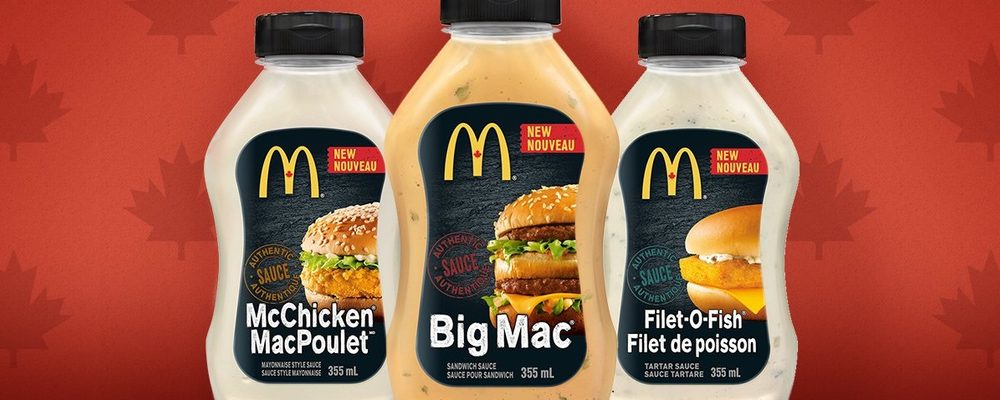 McDonald's Bringing Signature Sauces to Grocery Stores This Spring
By
Simon Hung
March 22, 2017
The Big Mac, Filet-O-Fish and McChicken are three of McDonald's most popular sandwiches and it'll soon be easier for you to make your own versions at home, because the restaurant has announced plans to bring their signature sauces to Canadian grocery stores this spring!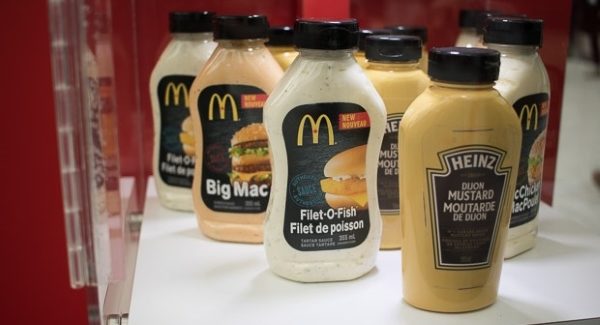 Big Mac, Filet-O-Fish and McChicken sauces will be available at launch. (via Foodology.ca)
The restaurant has partnered with Kraft Heinz to bring three sauces to grocery store shelves later this year -- Big Mac Sandwich Sauce, Filet-O-Fish Tartar Sauce and McChicken Mayonnaise Style Sauce. They will come in 355mL bottles and according to a company rep, will taste identical to the sauces used in restaurants.
No additional information was given about specific release dates, but the company will be announcing further details in the coming weeks. However, it's fair to speculate that the sauces will be available wherever you can find Heinz products and they do not appear to be a limited-run product.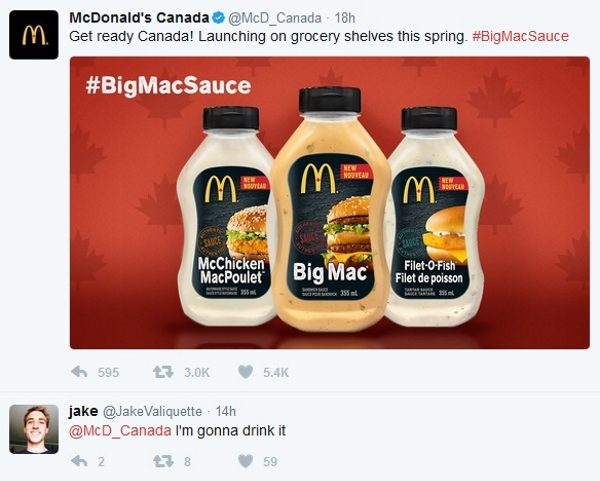 Reactions ranged from 'excited' to 'weird-but-understandable' after the announcement.
Reception has been very positive since the announcement, with hundreds of responses on Twitter and Facebook praising the company for making what appears to be a very popular product -- anyone who has attempted to replicate the sauces at home will know that homemade versions just aren't the same.
Let us know if you're looking forward to making your own Big Macs at home and if you'll be stocking up on these sauces once they're in stores!