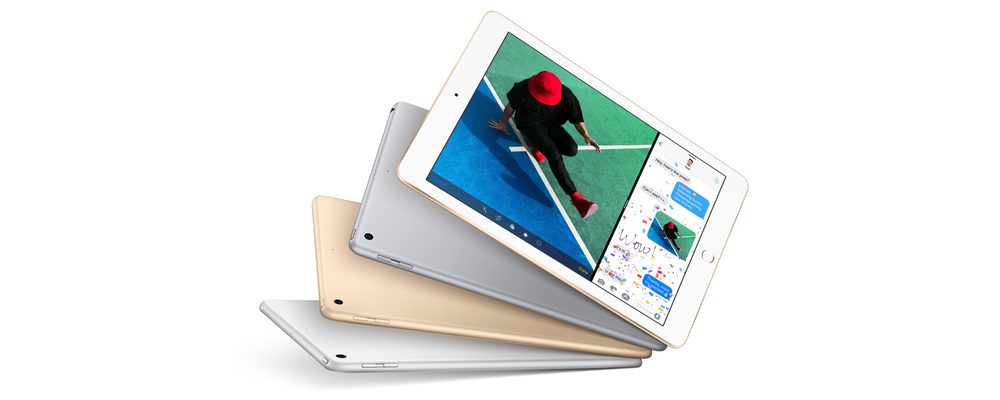 Apple Introduces New iPad and Special Edition iPhone 7
By
Simon Hung
March 21, 2017
Apple quietly updated their product lineup today and unveiled some new products including a brand-new 9.7" iPad, a special edition iPhone 7/7 Plus and made storage configuration updates to some other products.
Breaking from tradition, Apple made the new product announcements via press release instead of a keynote address. All of the new products are viewable now at the Apple Store and we have everything you need to know about Apple's shiny new gadgets.
iPad
Apple finally introduced a successor to the three-year-old iPad Air 2 with a brand-new seventh-generation model, simply named iPad. The design is identical to the previous generation, but it is slightly thicker and heavier, coming in at just over one pound.
The new iPad is priced lower than the previous generation and starts at $449.00.
The new iPad is more powerful and includes an Apple A9 processor (the same processor found in the iPhone 6s) along with a brighter 9.7" Retina display. Otherwise, it keeps the same set of specs from the previous generation, including an 8MP rear camera, 1.2MP front camera, two speakers, Touch ID, 802.11AC Wi-Fi, Bluetooth 4.2 and a 3.5mm headphone jack.
Most notably, the starting price has been lowered -- the new iPad starts at $449.00 (previously $499.00) and is available in Space Grey, Silver or Gold with 32GB or 128GB capacities and Wi-Fi or Wi-Fi + Cellular connectivity options. Apple will begin taking orders at 8:01 AM PST (11:01 AM EST) on March 24.
iPhone
New special edition iPhone 7 and 7 Plus models were also unveiled, which feature a vibrant red exterior to support (PRODUCT)RED. Apple has partnered with (RED) for 10 years and donates a portion of all (PRODUCT)RED sales to help to support HIV/AIDS prevention programs.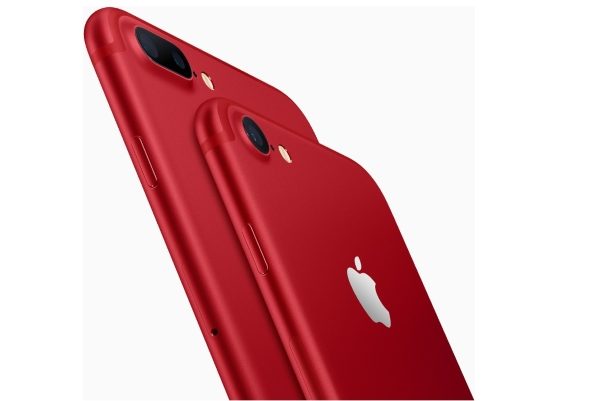 The (PRODUCT)RED iPhone 7 and 7 Plus special editions come with a red exterior and white front bezel.
The new phones are functionally identical to the existing iPhone 7 and 7 Plus -- same design, same display, same cameras, same processor, same accessories, same lack of a headphone jack.
The special edition iPhone 7 and 7 Plus are only available in 128GB or 256GB capacities and priced the same as the standard colours, starting at $1029.00 for the iPhone 7 and $1179.00 for the iPhone 7 Plus. Apple will begin taking orders at 8:01 AM PST (11:01 AM EST) on March 24.
Other Changes
With the new iPad announcement, now is the ideal time for shoppers to buy one if you've been looking to buy an iPad. On the other hand, if you've purchased an iPad Air 2 or iPad mini 4 recently, it may be worthwhile to see if you can return it or get a refund, since the new products are priced less than before.
Finally, be on the lookout for older generation products to receive a price cut at retailers including Best Buy, Staples and Walmart, as they'll likely try to get rid of excess inventory.