10 Awesome The Legend of Zelda Collectables Worth Owning (Besides the Games)
By
Ambia Staley
March 17, 2017
The Legend of Zelda: Breath of the Wild has been out for two weeks now, and if you've just finished it, or are still in the midst of exploring Hyrule, you may be looking to get you hands on all things Zelda related.
Luckily, with a game series as popular and long-lived as The Legend of Zelda -- the series celebrated its 31st anniversary this February -- there are a plethora of items you can add to your collection! So gather up your rupees and take a look below at our list of 10 The Legend of Zelda items worth owning (besides the games)!
10. The Legend of Zelda Triforce Journal ($31.99 at Best Buy)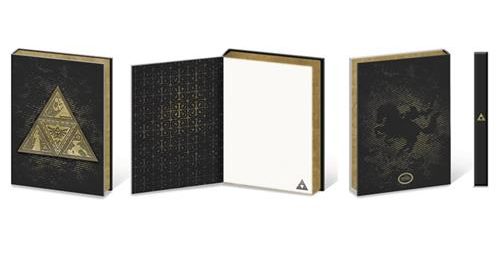 Use this fancy book to write down your feelings on being called Zelda for the past 31 years.
Whether you want to write new tunes, doodle pictures of the princess, or record the location of all 900 Korok seeds, having this journal on hand will come in handy for variety of day-to-day uses.
9. The Legend of Zelda Triforce Lamp ($35.99 US on ThinkGeek)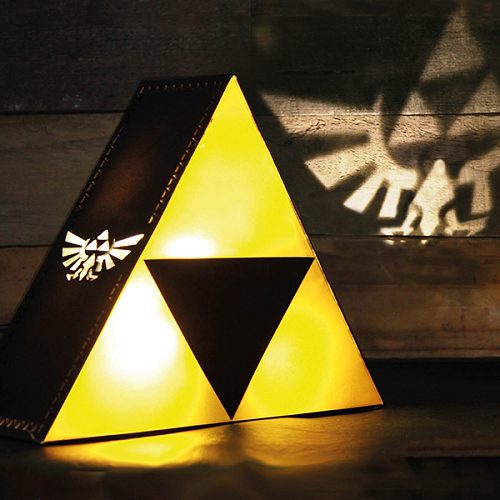 Why split the pieces with Zelda and Ganon, when you can keep the entire Triforce to yourself?
Keep goddesses' treasure safe in the comfort of your home (or on your desk at work as one of our editors does)! This lamp is more fun than functional, as it's not very bright, but when powered with batteries or a USB power cord, the lamp emits a golden light, and even has cutouts on the side that will project the Hylian crest onto the nearest wall.
8. The Legend of Zelda Board Games (The Legend of Zelda Chess Set$84.38 on Amazon or The Legend of Zelda Monopoly $43.98 at Best Buy)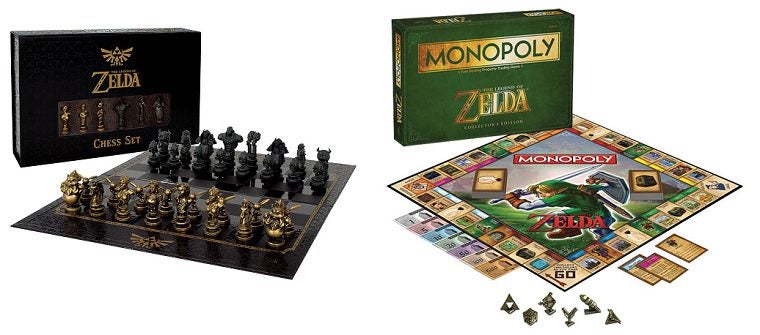 Pass Go and collect all the rupees -- no pot smashing required.
If you're a board game aficionado, you'll want to grab the Zelda-editions of some of your favourites! You can find Zelda versions of popular games like Monopoly and Yahtzee, or you can spend a little more and pick up a fancy collector's edition Zelda-themed chess set.
7. The Legend of Zelda Posters/Wall Decals (The Legend of Zelda Stained Glass Wall Decal $19.99 US on ThinkGeek)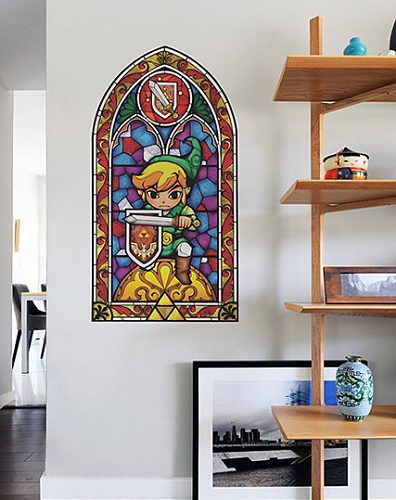 So fancy, friends will think you paid a few silver rupees.
If you want to have walls with fancier art than the Louvre, you can pick up The Legend of Zelda posters and wall decals from a just about every Legend of Zelda game. If you're worried about your home looking a little childish with a giant picture of a cartoon Link plastered on your wall, you can also pick up more subtle posters featuring a map of Hryule, or the story of the hero.
6. The Legend of Zelda-themed Jewellery (Stainless Steel Navi Necklace $46.03 on Amazon)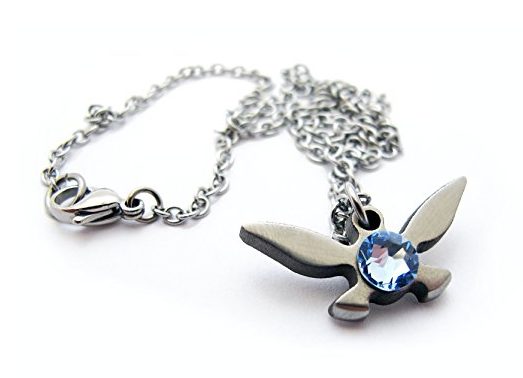 Hey! Listen! There are tons of Zelda-related jewellery pieces out there.
If you want to accessorize, there are plenty of options available for The Legend of Zelda fans. Ranging anywhere from $5.00 to over $100.00, you can find stylish necklaces, charm bracelets, pendants, and other jewellery pieces that are perfect for yourself, or gifting to that special Zelda fan in your life.
5. The Legend of Zelda Cups and Mugs (20 oz Mug $14.99 US at ThinkGeek)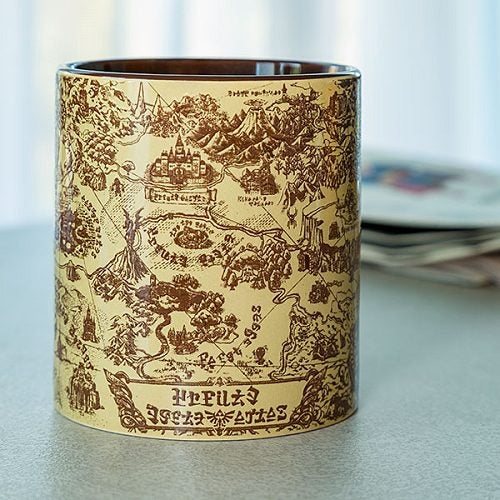 LonLon Milk not included.
Before setting out to save Hyrule in the morning, drink your potions (or coffee), from one of the many different Zelda-themed cups, mugs, and water bottles. Most options are available for under $20.00, so they're inexpensive items worth collecting or gifting.
4. The Legend of Zelda Nendoroid Figures (Breath of the Wild Link DX Version $84.99 pre-order at EB or Wind Waker Zelda $53.99 at Indigo)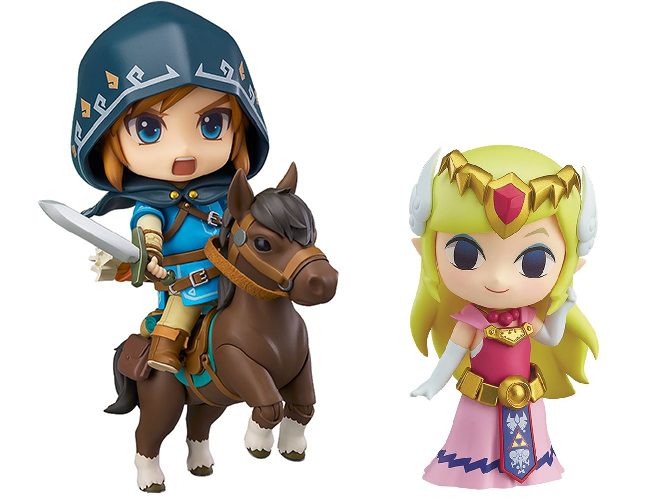 They aren't toys, they're collectables!
These cute mini figures are popular collectables in Japan, and often come with extra body parts, accessories, and faces so that you can recreate your character's favourite poses. Until recently, you could only get them via import from Japan, but you can now find popular figures, including many Zelda related Nendoroids, at Canadian stores including EB and Indigo.
3. The Legend of Zelda-themed Clothing (Link Pocket Tee $19.99 at Bluenotes)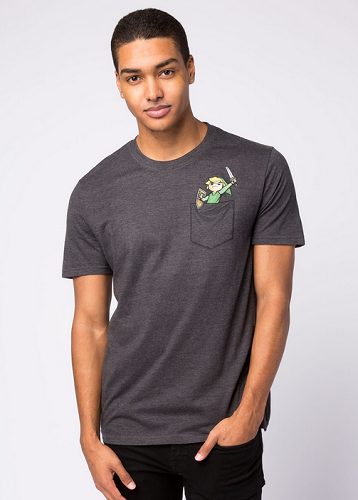 It's dangerous to go alone! Take this!
Wear your love for The Legend of Zelda on your sleeve (literally), with the plethora of clothing and accessory options on the market. Stores like ThinkGeek, EB, and Bluenotes carry quite a few styles online (and sometimes in-store) for both men and women.
2. The Legend of Zelda Soundtracks (The Legend of Zelda: 30th Anniversary Game Music Collection $49.38 on Amazon)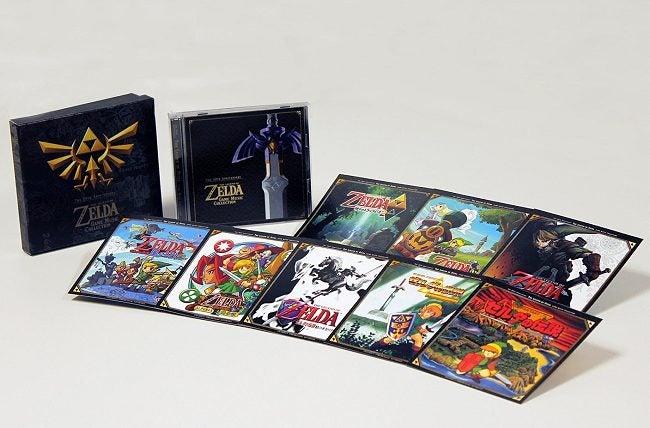 Ocarina sold separately.
The Legend of Zelda is famous for its soundtrack. Whether it's the iconic "Overworld Theme" or fan favourites like "Zelda's Lullaby", or the "Gerudo Valley" theme, fans will often find themselves humming away to the game's music. If you're tired of listening to yourself humming the themes off-tune, then pick up one of the many soundtracks available from the series and listen away to your heart (container)'s content.
1. The Legend of Zelda Books (Hyrule Historia $25.54 and Art & Artifacts $32.78 at Indigo)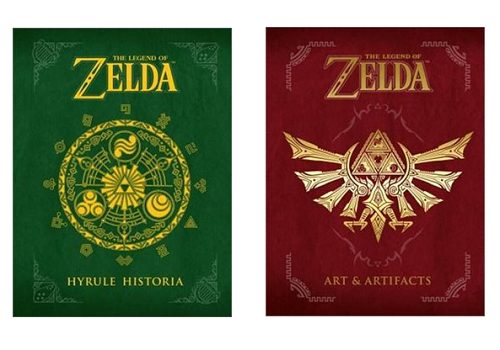 I would place another pun here, but I don't want to tri and force it.
Most fans know that The Legend of Zelda games all fall somewhere on a complicated triple-branched timeline. You can read all about the timelines, the games, people, and history, as well as view art from the past 30 years in both Hyrule Historia, and its sequel, Art & Arifacts. Both are great reads, and a must-have for any fans of the game!
Do you own any of the items on this list, or have any other Zelda-themed merchandise you're crazy for? Share your favourite items with us, as well as your (spoiler-free) thoughts on Breath of the Wild in the comments below!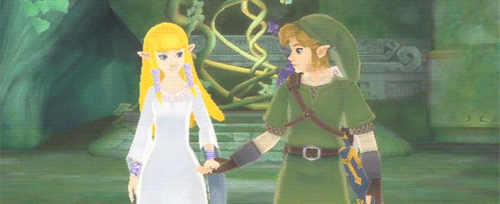 If you plan on shopping for any of these items, it's dangerous to go alone! Take a friend with you!