12 Multi Purpose Makeup Products That Will Save You Time and Money
By
Ambia Staley
February 3, 2017
If you're one of those people who wear makeup on a regular basis, but find your makeup bag is getting full and your wallet is getting empty trying to keep up with the latest Instagram beauty trends, you may be looking to simplify your routine. Luckily, that's a lot easier than you think, and it doesn't involve cutting out "unnecessary" steps like brows, highlighting, and contouring! Simply take one look in your makeup bag, and you'll find that many of your favourite products can serve multiple purposes in order to get you the polished look you desire.
Pulling out fewer makeup items when you get ready in the morning is not only a great way to keep your wallet filled, but it could also help shave time off your daily routine, which could then be used for more important things -- like sleeping in an extra 5 minutes in the morning. Whether you're thrifty, pressed for time, or just plain lazy, check out our list of multi purpose makeup items that will help save you time and money!
1. Clear Mascara as Brow Gel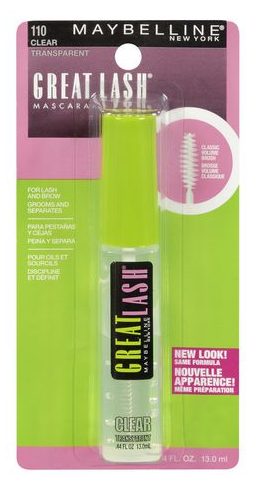 Clear mascara is typically used to prime, groom or separate your eyelashes, as well as build natural looking length and volume. Now that bold and well sculpted brows are a trend that does not seem to be going away any time soon, you can pull double duty with the clear mascara and use it to set your brows and keep any stray hairs in place.
2. Translucent Powder as Lash Plumper or Dry Shampoo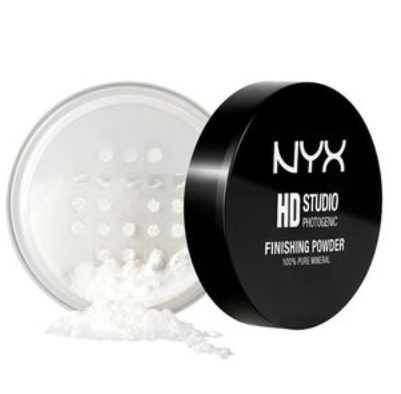 Translucent powder already has a variety of uses when it comes to completing your makeup, such as setting your foundation, concealer and other face makeup. If you're looking to make the most out of the colourless powder, you'll be happy to know it serves a few other useful purposes as well. If you're looking for voluminous lashes, but don't own a lash primer, simply apply one coat of mascara, and then dust the translucent powder on your lashes before topping it off with a second coat of mascara.
Translucent powder is also an essential for many people with oily skin, as the powder is known to soak up access oils while helping your makeup stay put. If you wake up finding your hair a little greasy, but don't have time to shower, you can substitute your translucent powder for dry shampoo in a pinch. Simply shake a little of the powder into your roots and then rub it in with your fingers to soak up access oils in your hair.
3. Lip Balm as a Highlighter, Brow Gel, or Cream Eye Shadow Base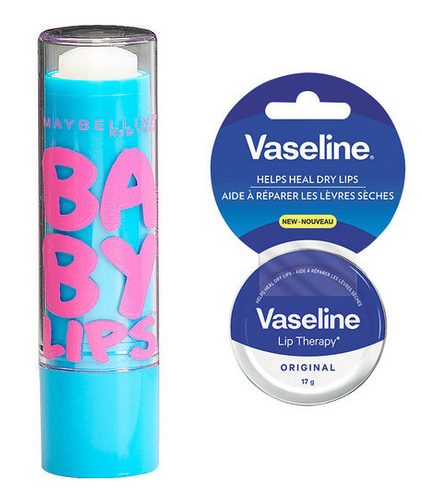 Lip balm is probably one of the most versatile products to keep in your makeup bag. Not only is it great for moisturizing and adding some sheen to your lips, but if you're looking to add a dewy glow to your skin, you can pop some balm along your cheekbones and other areas of your face in place of a highlighter. In addition to it's use as a highlighter, the thicker formula of colourless balms make it useful in place of a brow gel to tame your brows in a pinch.
If you're a fan of cream blushes or eye shadows, it's also useful to keep balm on hand to help transform your favourite powdered makeup to the cream variety. Simply mix some balm with your powdered eye shadows or blushes for a more sheer and glossy look. The bonus of switching out some powders in your makeup routine with lip balm is that the moisturizing effect it will have on your skin-- which is especially great during dry winter months.
4. Lipstick as Cream Blush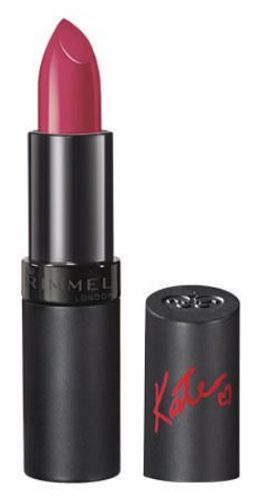 A lot of people have trouble matching their lipstick to their blush, and a quick Google search will reveal an almost endless amount of articles on the subject. Save yourself the study time and avoid a potential makeup disaster, by simply using your lip colour on your cheeks as well!
5. Blush as Lip Colour or Eye Shadow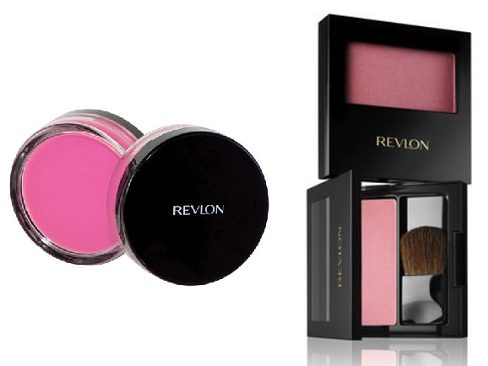 Just like lip colour can be used as a blush, you can use your favourite blush to add colour to your pout. Both cream and powder blushes work for this shortcut, and they tend to give lips a matte finish, which is the trend for lipsticks right now. If you're going to use your blush as a lip colour however, just be sure to prep your lips with balm first as most powders and even some creams can dry them out.
If you're looking for a great pink or red eye shadow, but find them a little hard to come by, you can easily blend some cream or powder blushes onto your lids for a rosy flush. Just be careful not to go overboard with the pinks or reds, or you'll look less like an English Rose, and more like someone with a severe pollen allergy that just stumbled into a rose garden.
6. Eye Liner as Eye Shadow or Highlighter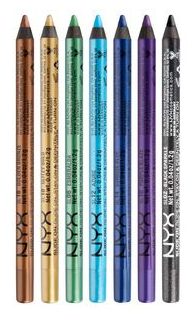 If you're without your favourite eye shadow palette, or find it way too complicated to create a smoky eye, there's no need to worry, as your favourite eyeliner pencil can also work as a shadow! Simply colour in the areas of your lid you'd like to dress up, and blend it out to achieve the look of a shadow. It's also a much easier to work with than a shadow if you need to layer on colour, as it's less messy and much more precise.
If you've got a nude eyeliner handy in your kit, you can also use it as a precise highlighter for your face in narrower areas like your cupid's bow, the bridge of your nose, or the inner corners of your eyes -- just be sure to clean off the tip of the pencil before sticking it in your waterline to avoid potential eye infections!
7. Clear Lip Gloss as Highlighter or Brow Gel

If you're using a clear lip gloss to add shine to your lips, you can also use it to add shine to areas of your face you'd like to highlight. Glosses tend to be a bit sticky, so it might not be the ideal thing to swab on your cheeks, but it's great in a pinch as a dewy highlighter.
The slight stickiness of most glosses will however come in handy when it comes to your eyebrows. If you're looking to keep the stray hairs in place, you can set your brows with a bit of lip gloss instead of a brow gel.
8. Contour Palette as Eye Shadow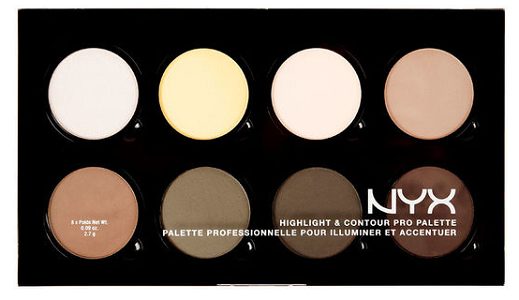 If you want a more natural eye makeup look, just reach for your contouring and highlighting palette! Most people who match their controur correctly will own a colour a few shades darker than their own skin colour, making it the perfect shade to naturally define the outer corners of the eyes as well as your crease for subtle shading and definition. If your palette has a highlighter included, you swipe some of it along the inner corners of your eye or the centre of your lids to make your eyes appear bigger and more awake.
9. Eye Shadow Palette as Contour, Highlight, Liner, or Eyebrow Filler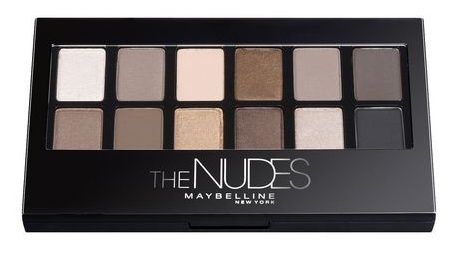 Eye shadow palettes can be a bit of a splurge for some people, but if you choose the palette wisely, it will be useful for so much more than your eyes. Pick up a great nude pallete, and you'll have a series of browns and other neutral shades great for various areas of your face. Use a brown shade a bit darker than your skin tone as a contour for your nose, cheeks, chin, or anywhere else. Use a light beige, tan, white or another pale colour as a highlight for the bridge of your nose, cupid's bow, brow bone, or other areas you want to stand out. If you tend to go overboard with the contour and highlight, the small size of the eye shadow cake in palettes may keep you from applying too much.
If you find that your typical pencil, liquid, or gel eyeliners are a little bold for your taste, the browns and blacks in your eye shadow palette can also be used as a softer alternative for lining your lids. Various brown shades of shadow can also be used to fill in sparse areas of your eyebrows as an alternative to brow pencils and tinted brow mascaras.
10. Lip Liner as Lipstick

This one may be obvious to most people, but if you're looking for matte lip colour that won't budge, just grab your nearest lip liner pencil and fill in your entire lip instead of just outlining the edges! Just be sure to moisturize your lips beforehand, as liners are known to be quite drying, and the lip liner can accentuate your flaking lips.
11. Eyebrow Pencil as Eye Liner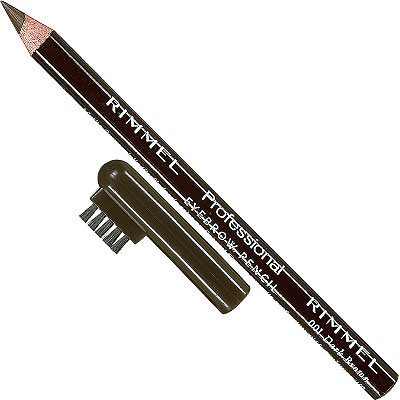 If you're looking for a bold eyeliner, this one is probably not the option for you, but if you're looking for a soft and subtle liner, you can try lining your eyes with your brow pencil. The wax in a brow pencil is typically a bit harder and more matte, but if you line your lids and blend it in, you'll be left with a more subtle and natural look to accentuate your eyes.
12. Mascara as Eye Liner

This last option probably sounds a bit strange, but if you're used to drawing on dramatic winged liner every day and you've somehow forgot your trusty liquid or gel eyeliner, mascara is a great substitute and it's a lot safer than using a Sharpie! You'll need a liner brush to pull this one off, but if you've got one handy, just use your brush to take a bit of product from the mascara wand and use that to line your eyes the same way you regularly would with your favourite liquid or gel liner!
The possibilities with makeup are endless, so there are probably an abundance of ways to use products that we missed on this list. Are there any cosmetics products that you use for multiple purposes? Share your tips in the comments below!