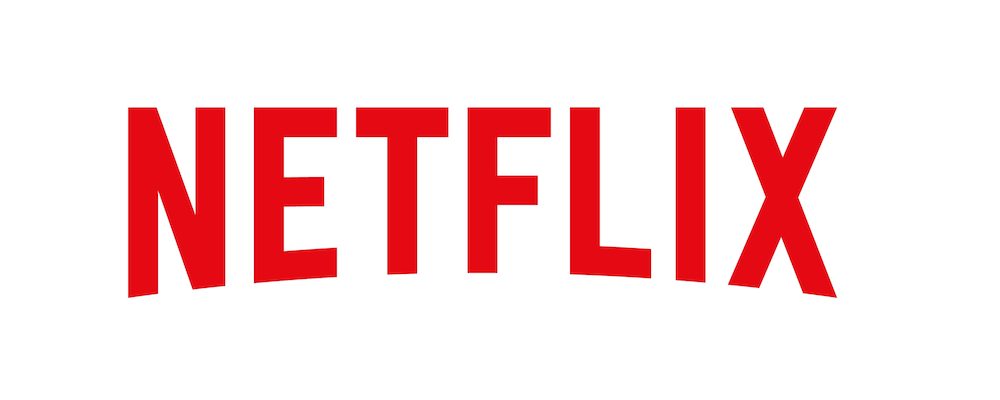 Netflix Titles Available in Canada But Not in the United States
By
Simon Hung
May 5, 2016
It's easy to feel a little jealousy towards our neighbours in the United States. After all, they have NHL playoff teams, Google Fiber Internet, unlimited McDonald's fries and perhaps their most enviable asset -- a larger Netflix library.
Some Canadians aren't happy that Netflix is cracking down on the use of VPN services to circumvent geo-blocked content. Plus, the news that they'll be increasing monthly rates on grandfathered plans has many subscribers in a tizzy. In fact, over 40% of users who voted in our poll said that they'll be cancelling their Netflix subscription once the rate increases.
Before you send a tube of glitter to their headquarters to show your frustration, take solace in the fact that the Canadian Netflix does have content that's unavailable to Americans. It's a small victory, but we've listed a few titles below to help make you feel a little better about our humble Netflix catalogue.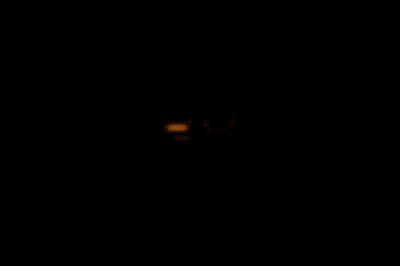 24 -- otherwise known as the Jack Bauer Power Hour.
Canadian Netflix users have the pleasure of hearing Kiefer Sutherland utter "damn it" hundreds of times, as the popular series 24 is not available to Americans. The first eight seasons are available to stream, including the seventh season prequel 24: Redemption. However, Netflix does not have 24: Live Another Day, the mini-series that aired in 2014. This shouldn't bother too many fans, as the series was must-watch TV during its first five seasons, while the later seasons were drawn-out and less engaging.
Batman Begins and The Dark Knight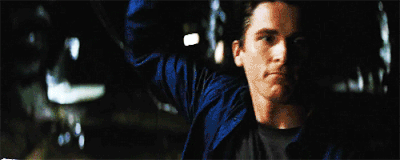 Infinitely better than Batman & Robin.
Canadians can stream the first two films from Christopher Nolan's iconic Batman trilogy, which means only you can enjoy Christian Bale's hoarse Batman voice, Heath Ledger's legendary Joker portrayal and Katie Holmes' magical transformation into Maggie Gyllenhaal. Nolan's Batman trilogy set a new standard for Hollywood superhero films and these two are must-watches for any Batman fan. Nolan's 2014 science-fiction film Interstellar is also only available in Canada.
Various Leonardo DiCaprio Movies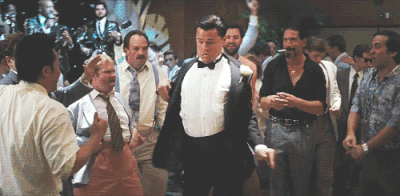 Unconfirmed footage of Leo's reaction to (finally) winning an Oscar.
Now that Leonardo DiCaprio has finally won his Academy Award, be sure to watch a few of his films to show your support, as he's starred in some incredible movies before his big win. Plus, almost all of his movies on Netflix are not available to stream in the United States, including The Beach, Catch Me If You Can, The Departed, Titanic and The Wolf of Wall Street.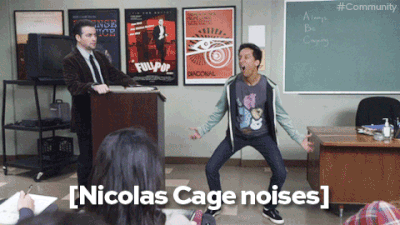 Community is streets ahead. If you don't know what that means, you're streets behind.
Remove your evil goatee, grab a "baggle" and enroll in a Spanish class at Greendale Community College, because this isn't the darkest timeline since the first four seasons of Community are only available to Canadians. One of the easiest shows to binge watch, the show aired for five seasons before a sixth season was aired exclusively on Yahoo Screen. Despite losing momentum after the earlier seasons, the show has a cult following, hoping they'll make good on their promise of six seasons and a movie.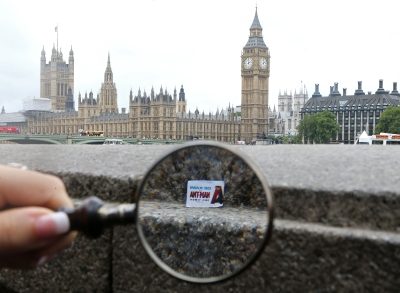 What is this, an billboard for ants?!
This is a big small one, as Ant-Man, along with some other movies from the Marvel Cinematic Universe (Avengers: Age of Ultron, Captain America: The Winter Soldier and Iron Man) are available to stream in Canada but not in the US. In fact, Ant-Man is the one of two titles on our list (the other being Titanic) that is currently 100% exclusive to Netflix in Canada.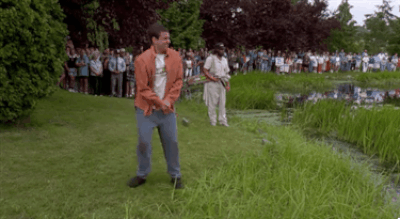 Adam Sandler's latest movies make us angry, but Happy Gilmore is a classic.
Before Adam Sandler made questionable career choices with Blended, Jack and Jill and That's My Boy (all of which are also available only in Canada), there was Happy Gilmore, a movie about a mediocre hockey player with a wicked slap shot who goes on to become a golf phenom, inspiring dozens of amateur golfers to seek revenge on their personal incarnations of Shooter McGavin.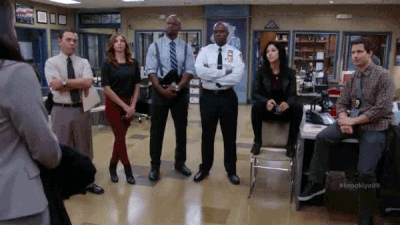 Fans of Brooklyn Nine-Nine can stream all three seasons while waiting for the fourth.
An RFD office favourite, this is another easy-to-binge series that is not available to stream in the US. The turnaround time between television broadcast and Netflix availability is also very impressive (Season 3 was on Netflix the day after the season finale aired on television), meaning you won't have to wait an agonizingly long time to enjoy this series.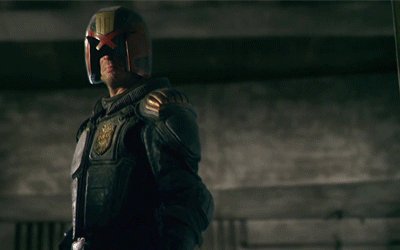 Do we want to see a sequel to Dredd?
A criminally underrated movie based on the comic book character, this film adaptation was well-received by critics but under-performed at the box office. Fans have been clamoring for a sequel and while a film sequel is unlikely, rumours of a television series have gained steam recently, including a pitch from star Karl Urban. As a Canadian, you can see what the hype is about by streaming the film on Netflix.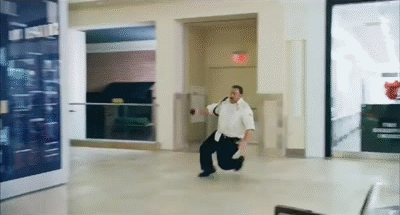 Slide into this silly comedy the next time you're browsing Netflix.
Before you discredit this entire list because of the inclusion of this movie, note that Paul Blart: Mall Cop currently holds a higher Rotten Tomatoes rating than Batman v Superman: Dawn of Justice (33% vs. 28%). Nonetheless, if you're looking for a silly comedy with a ridiculous plot and clueless logic, look no further than our favourite Segway-riding goofball.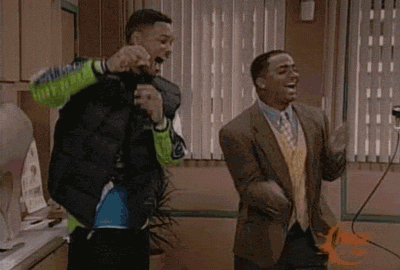 We did a Carlton dance when we discovered Fresh Prince wasn't available in the US.
Take a trip to Bel-Air and spend some time chillin' out, maxin' and relaxin', because Canadians can relive this classic 90s sitcom starring Will Smith while Americans are stuck in West Philadelphia, unable to stream the series. All six seasons are available in Canada, which is something that's worth dancing to.
Star Wars: The Force Awakens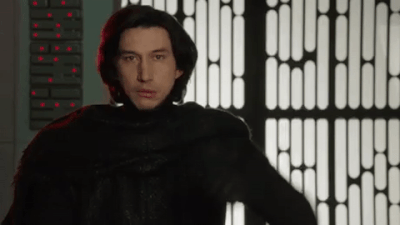 The latest Star Wars film isn't technically available to stream on Netflix yet, as it's due to be available about eight month after its theatrical release (around July). But, we know that once it is available, Canadian Netflix will have exclusive streaming rights, so you can re-watch the movie as many times as you like to prepare for the upcoming Rogue One.
Those are some of our favourite Canadian-only Netflix titles, but there are even more great titles that we didn't mention -- Flubber, The Place Beyond the Pines, Gone Girl, The LEGO Movie and Suits are just a few more that Americans can't access. So while the United States may have playoff hockey, affordable fibre optic Internet and a lifetime supply of fries, Canadians do have one thing that beats all of those perks -- a political leader who isn't Donald Trump. Checkmate, Americans.
Note: we used Flixsearch.io and Netflixable.com to search and compare title availability across Netflix regions. Netflix rotates availability on a regular basis, so exclusivity may change depending on when you read our article.