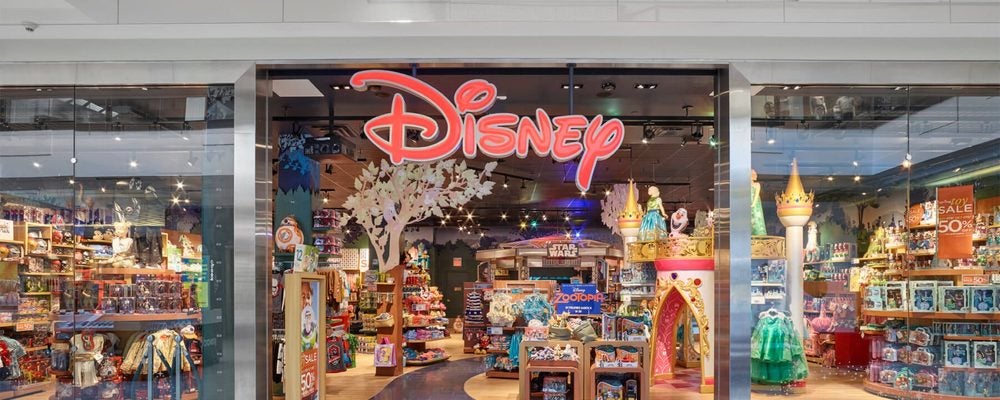 All Disney Store Locations in Canada May Permanently Close This Year
By
Thomas Kenzaki
April 27, 2021
Two Canadian Disney Store locations closed their doors earlier this year and it appears that time may be up for the remaining 16 locations in Canada.
According to a new report from Retail Insider, it appears that every Canadian Disney Store location will be closing sometime this summer.
This is terrible news for Disney fans as the Disney Store was home to exclusive Disney products and merchandise not available at any other brick and mortar retail store in Canada. It also was the closest most Canadians could get to the Disney theme park magic, especially during Covid times.
Just last month, Disney announced plans to close 20% of its retail stores in North America, shifting its focus more towards e-commerce. 60 stores in total were estimated to close, however no one expected this to include all the Canadian stores.
ShopDisney.com, the official Disney e-commerce website, sells a huge variety of Disney items but it has always had one major flaw, it's not at all friendly to Canadian shoppers.
While Canadian shoppers can make purchases from the ShopDisney website, all prices are in U.S. dollars so you may be charged currency exchange fees. In addition, none of the free shipping offers apply to Canada so you'll also pay for shipping and potentially have to pay additional taxes and/or duties on your order.
As a lifelong Disney fan, I can honestly say that this news is heartbreaking and I can only hope that Disney's plans to bolster its e-commerce site includes making the site more Canadian friendly, especially since we may no longer have any Disney Store locations after this summer.
How do you feel about the Disney Store potentially exiting Canada? Let us know in the comments below.