This week there are some great deals on Garmin brand smart watches, not to mention a solid deep-cut on a classic Samsung smart watch.
Our top pick for non-clearance items is the Samsung Galaxy Watch 4 for $349.99, or $150 off the list price, until June 8.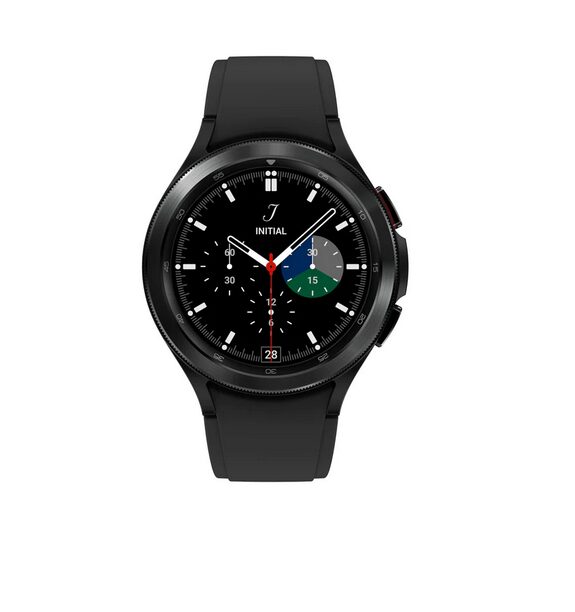 Despite Samsung's many innovations since the launch of the Galaxy 4 in 2021 this model still holds up, especially when discounted. Although not perfect it still hits all the right beats.
With that being said, there are also some excellent on-going clearance offers on mid-to-high end Garmin watches. Models include the Epix, Instinct, and Fenix until June 18 at The Source. Given the longer run-time on that sale we'll get to it at the end of this article.
For now let's take a closer at the Samsung Galaxy Watch 4.
Smart Watch Specs
Resolution: 450 x 450 at 1.4" across
Wrist fit: 46mm
Colours: Black
Storage: 7.8 GB
Battery Life: 40-hrs maximum
Warranty: 1-year limited manufacturer's warranty
On launch, the flagship features for the Galaxy Watch 4 were its slim redesign and the upgrade to Wear OS, which is now featured in many Samsung watches. It was also one of the first major smart watches to tackle body composition analysis. These days many of the Galaxy 4's features have been surpassed. With that said, this the $150 discount really does make all the difference as it drops the Galaxy 4 into a much less competitive price bracket.
Although the Galaxy comes with 16GB of storage you only have access to 7.8GB after accounting for the OS. This isn't the biggest deal – most people use smart watches for music storage after all – but if you're an audiophile it may be worthwhile to find a watch with more robust storage.
The Galaxy 4 also performs quite quickly given its age, and the control scheme is intuitive using rotating tiles similar to Tizen OS and two mechanical buttons.
The biggest issue with the Galaxy 4 smart watch, in our opinion, is one shared by many smart devices: equal access to third party offerings. Although the Galaxy is compatible with non-Samsung Android phones you get significant feature enrichment by matching brands. With this in mind, if you're also in the market for a new phone The Source also offers a separate discount when purchasing a Samsung phone and a Samsung smart watch.
Last, but certainly not least we wanted to take a moment to talk about the wide array of Garmin Smart Watches on sale until June 18.
Best-in-class among these the Epix Gen 2 for $939.99, or $270 off, at the Source.
For now, let's start with what Garmin does best: build quality married with quality-of-life features. In a world dominated by Samsung and Apple smart watches Garmin has steadily been building steam as an Android-based 3rd party option.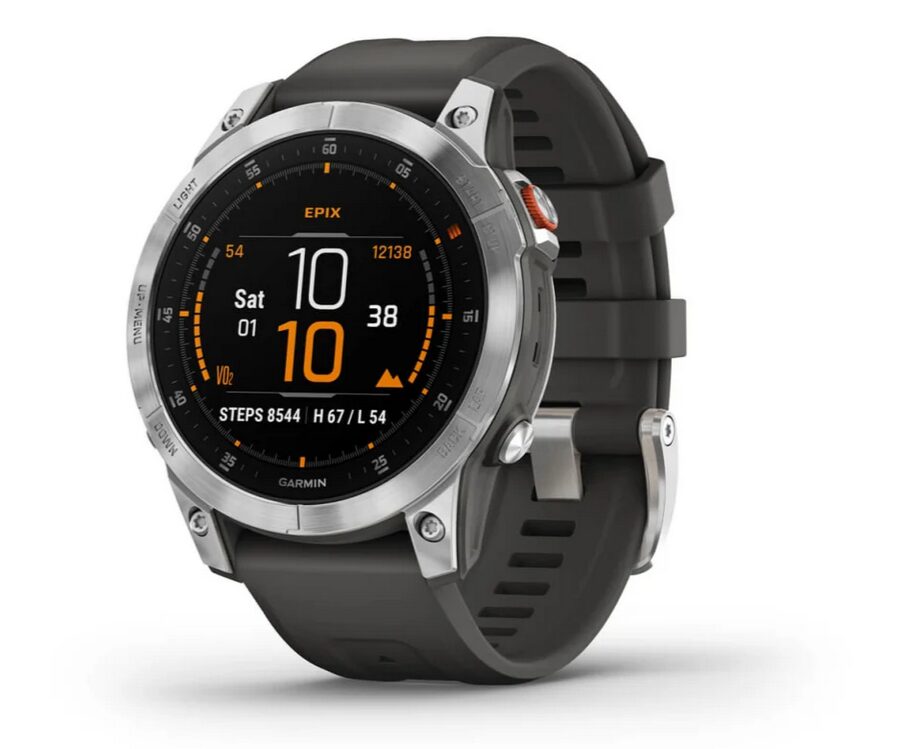 Garmin Epix Gen 2 Specs
Resolution: 416 x 416 at 1.3" across
Wrist fit: 125-208 mm with a silicone band
Colours: Slate Steel – all other colours are $140 more
Storage: 16GB
Battery Life: 16-days Maximum, 6-days always-on, and 42-hrs GPS only
Warranty: 1-year limited manufacturer's warranty
To begin with, the Garmin Epix 2 quite literally has almost every sensor under the sun. In addition to the standards seen with most smart watches like Altimeter or Barometer the Epix adds significant gains for fitness tracking – to name just one category. If you're health conscious the Epix 2 is a treat. It offers not only respiration rates, body energy monitoring, hydration, women's health, and jet lag functionality, but also allows you to set alerts for things like abnormal heart rate. These are only a few of the Epix's, many, many functions.
On that note, the Epix 2 as a GPS-oriented long-lasting smart watch also comes with safety and tracking features – including incident detection based on activity.
This makes the Epix not only a great option for the outdoorsy and adventurous, but as a helping hand for those on life alert. The extensive biometric information collected is also a bonus. This is backed up with exceptional build quality. Garmin watches, and the Epix in particular, marry high tech with the look of a classic watch.
Meanwhile, we also have two other options at two different price points under the same Garmin umbrella.
Both the Instinct 2S for $329.99, or $140 off, and the Fenix 7S for $809.99, or $270 off, are also on Sale at the Source.
The Instinct 2S is ideal for multi-day hikes and wilderness exploration. As GPS smart watch you can expect to hit 21-days as a smart watch, or 22-hrs in dedicated GPS mode. If this sounds limited, keep in mind that the instinct costs 1/3 of the Epix 2 while still offering half of the Epix' GPS mode battery life.
One last note on battery and GPS. Although the Epix 2 is more feature-rich the Instinct 2 actually has superior Expedition GPS battery life. The Instinct can stretch to almost 25-days using this mode while the Epix 2 is limited to 14-days, which is admittedly still pretty impressive.
Next up is the Fenix 7S line. These are hands down some of Garmin's most stylish watches, and in a strange way provide similar urban style options to Beats by Dre. You can find faceplates in a wide number of stylish design options from rose gold and white all the way to a more traditional matte black.
As for internals, the Fenix 7S line as whole excels at solar-charging coupled with excellent battery life and great features – especially when connected to Garmin's in-app controls.
It also comes with extensive fitness tracking features, something you can expect from most Garmin products.
Conclusion
Ultimately our top pick this week is the Epix Gen 2 for $939.99. On release this was one of the best smart watches on the market, and the biggest pain point was undoubtedly its over $1000 price tag. At this point in the smart watch wars the Epix 2 still easily competes in a crowded market.
For those on a budget, or dedicated Samsung users, we would instead recommend the classic Samsung Galaxy Watch 4 for $349.99. Even at a few years old the overall design, comfort, and navigation stand up.
Finally the Fenix 7S for $809.99 is the best smart watch on this list for those who want to express every facet of their personality through colour and style. If however you're more interested in longevity and rugged design the Instinct 2S for $329.99 is a better choice.
All prices were accurate as of May 26. p>