Best Buy
Best Buy Smart Home Holiday Deals - up to 55% off!
Best Buy Smart Home Holiday Deals - up to 55% off!
get this deal
this offer is expired
Starting November 17 Best Buy is serving up the savings on smart home security systems from Google, Arlo, and eufy with a special guest appearance from a smart home centerpiece in the Sobro Smart Coffee Table - with most deals ending November 30.
As you may have guessed the biggest discount both in terms of raw value and proportional savings is $1,050 off the Sobro Smart Coffee Table with Touchscreen Glass-top for a new price of $949.99. This unit is intended to be both a conversation piece and practical bit of smart home tech. In addition to acting as a refrigerator with beverage drawers you also get a smear resistant tempered glass touch control panel. From the panel itself you can control the refrigerator's temperature, adjust the LED lights, and the in-built Bluetooth speakers. Naturally the Sorbo Smart Coffee Table also comes with USB ports and standard 120V outlets.
The only other thing to be aware of here is that the Sobro weighs a hefty 104 lbs. As such RedFlagDeals strongly recommends using movers or high quality shipping to take the load off. We would also suggest prioritizing Best Buy over Amazon on this one as the number one complaint via the latter is damage during shipping.
Aside from the Sorbo we have a boat load of deals for more common smart home solutions. For instance Google is running a wide ranging Nest sale with an average of 21% off, but with some models sitting at 30% off. Overall you really can't go wrong with the classic Nest Cam 2-pack for $279.99, or $140 off. If Google Nest isn't your thing we also have two other rock-solid proportional discounts. To start with you can take 50% off the Blink Outdoor 4-Battery 3-Cam System for a new price of $179.99. The runner up here is 39% off Amazon's Ring Pro 2 Video Doorbell Cam, which is now $198.99.
Again, these deals will run from between November 17 and November 30, generally speaking. With that said there are a number of deals that are expiring slightly sooner. As a result we've included all of the expiry dates on a per item basis below for your convenience.
Now, with all that said and done let's take a look at the full list of deals.
Smart Home Security - Google Nest
Smart Home Security - Arlo, Ecobee, Eufy, Blink, and Ring (ft. the Sobro Smart Coffee Table)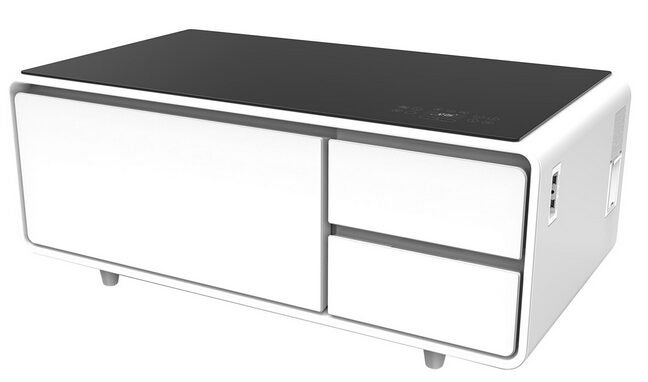 Conclusion
All prices were accurate as of November 17 and the sale will run until November 30, unless otherwise stated.