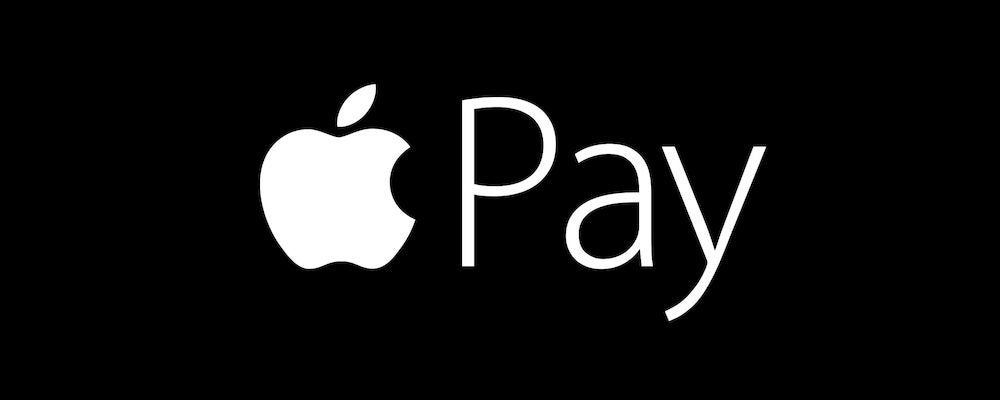 More owners of Apple Pay-supported devices will be able to take advantage of the service, as Apple has finally struck a deal with many of Canada's largest banks to support their cards on Apple's payment platform to make mobile payments up to $100.00 at participating merchants.
While Apple Pay has been available in Canada since November 2015, the service was exclusive to American Express cardholders, since Apple could not reach an agreement with financial institutions before the initial launch.
The following cards and institutions now support Apple Pay, as per Apple's support page:
American Express
ATB (MasterCard credit cards)
Canadian Tire (MasterCard credit cards)
CIBC (MasterCard and Visa credit cards, Interac debit cards)
RBC (MasterCard and Visa credit cards, Interac debit cards)
Integration with BMO, Scotiabank and TD Canada Trust is planned for the coming months, likely to be completed by June.
One of the headlining features when the iPhone 6 was unveiled in 2014, Apple Pay is Apple's digital wallet platform, aimed at providing a secure payment method with select Apple devices at merchants who support contactless (NFC) payments. MasterCard Canada estimates that 92% of Canada's top retailers are currently equipped to handle payments without a physical credit card.
More Canadians will be able to make mobile payments using Apple Pay.
Our resident forums guru Tom has been using Apple Pay since its Canadian launch in November 2015. In fact, he signed up for an American Express card just so he could use the service and he couldn't be happier with the expansion:
"I use it [Apple Pay] almost every day, mainly due to the fact that Tim Hortons and McDonald's accept it...but I've also used it at Chapters, Staples, Indigo and the Apple Store. I've already added my RBC debit card and will add every other card I have as it becomes supported."
The main benefit with Apple Pay is security, as Apple partnered with Visa, MasterCard and other financial services to develop a token system when paying with Apple Pay. Rather than transferring credit card information directly, Apple Pay uses an anonymous digital token to authenticate payments and verifies the user with their fingerprint via Touch ID. The entire process is quick and does not require an exchange with a physical card. There are a few of us in the office who want to try it, as many of us hope that this brings us a step closer to eliminating credit cards from our wallets and purses. Plus, the idea of paying for items with a smartphone does appeal to our affection for technology. As Tom puts it:
"My phone is the one thing I always have on me…getting that payment machine to beep using my phone is oddly satisfying!"
On the other hand, while Apple Pay is convenient, it's only supported with select iOS devices. If you use other mobile operating systems, you'll have to stick with cash, plastic or use alternative digital wallets. Major competitors like Android Pay and Samsung Pay aren't yet available in Canada and time will tell if Apple Pay's popularity will lead to widespread adoption of digital wallets -- according to a study by GfK Canada, mobile payments accounted for a mere 3% of all payments in 2015. Plus, those who bank with smaller institutions or credit unions may have to wait a while before they are supported by Apple Pay. In fact, many have reported that PC Financial cards are not currently supported, even though most of their services are provided by CIBC.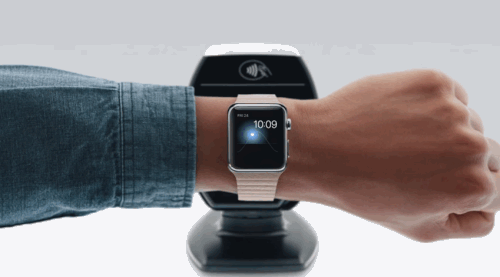 Apple Watch owners finally have a reasonable use for their expensive gadget.
Apple Pay is currently compatible with the iPhone 6 and 6 Plus, 6S and 6S Plus, iPhone SE, iPad Air 2, Mini 3, iPad Pro (iPads only support in-app payments) and for those who like to show off, the Apple Watch -- click here to learn more about how to set up your device with Apple Pay.
Will you be trying Apple Pay? Do you have a fiery hatred for all things Apple? Maybe you think mobile payments will be as successful as Rob Schneider's film career? Share your thoughts in the comments and let us know if you'll ever abandon cash or plastic in favour of digital wallets!