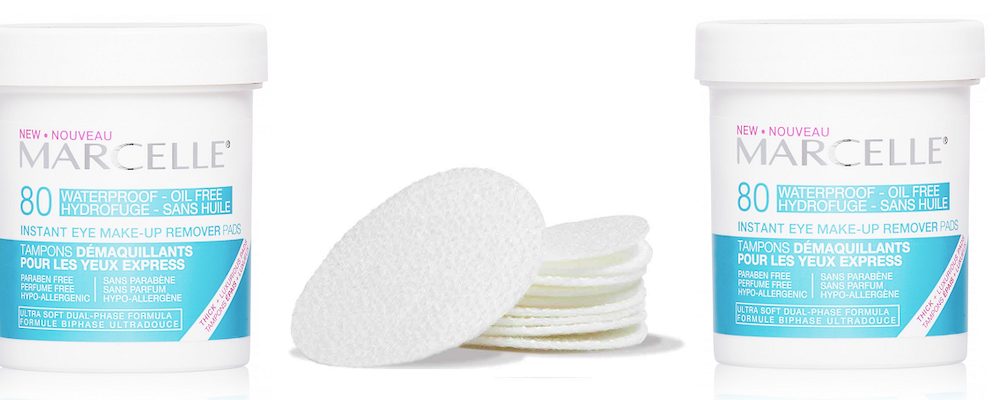 One of the golden rules all makeup wearers know they must live by is that at the end of the day, one must always remove every speck of makeup in order to help maintain clear and healthy skin. Unfortunately there's been a recall issued on a product that should have been working to do just that.
Earlier today, Groupe Marcelle Inc. issued a voluntary recall of their Marcelle Instant Eye Makeup Remover Pads from the marketplace due to the possibility of mold contamination.
The recalled products have the UPC codes 059599673521 or 056599679424 printed on the back of the container as well as the lot numbers (L)15J1394, (L)15K1394 and (L)15L1394 printed on the bottom. The lots in question were sold some time between December 9, 2015 and February 16, 2016.
Healthy Canadians is reporting that approximately 23,050 units of the Eye Makeup Remover Pads were sold in Canada during this period, so be sure to check your bathroom cabinet. If you find that you do in fact have the product in question in your home, it's advised that you stop using it immediately and return the item to Marcelle or the store in which it was purchased.
While there have not been any reports of incidents or injury so far, it's better to be safe than sorry -- especially with a product that comes so close to your eyes.