Game of Thrones has officially surpassed The Sopranos to become the most watched show in HBO's history. It's also the world's most pirated show ever -- it's the catnip for illicit downloaders!
If you're one of the millions to have downloaded an episode of Game of Thrones this season, you may have been served with a cease and desist email in regarding to your internet activities from your internet service provider (ISP) recently.
For those of you who haven't received a notice, this is my public service announcement to inform you that Canada passed a new anti-piracy legislation which took effect on January 2. For more information you can read about the Copyright Modernization Act here.
In summary, this new legislation, now requires ISPs to send notifications to you whenever content owners such as HBO contacts them about the possible unauthorized use of their material such as the illegal download of Game of Thrones traced to your IP address!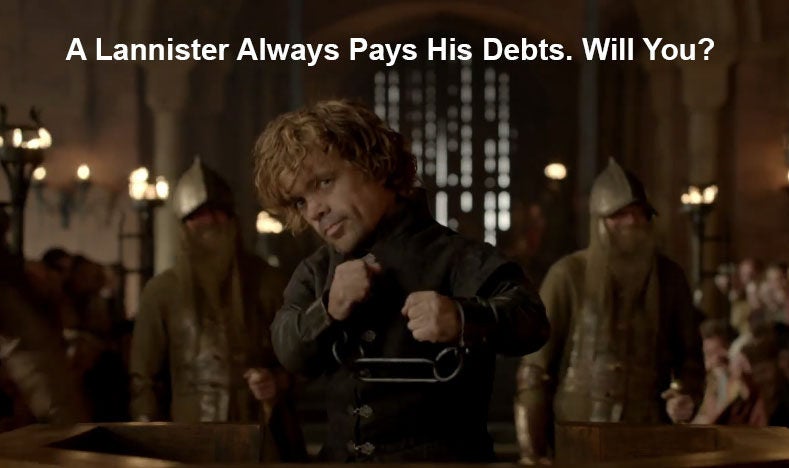 I'm sure we've all heard the occasional story of Canadians receiving such notices for the past decade, so what exactly has changed on January 2? From my understanding, ISPs are now obligated to send you a notice so they're not liable for your actions. This is now formally part of the law which wasn't the case prior to this year. The notification will provide details of the title of the copyrighted material, the IP address that was used, and the time the alleged infringement occurred.
I do not know whether or not they're meaningless. I feel these notices currently serve the purpose of an education system to raise awareness and discourage online infringement, as opposed to suing people. Keep in mind, the ISPs are required to retain the information for six months, up to one year after they send the notice. Giving the rights to content owners to decide whether they want to pursue legal process.
You may as well start thinking about where you stand on piracy, because the day may come for a wider spread crackdown on downloading activities in Canada.
survey services