Here's a question I have been thinking about lately. If you were to win one of OLG's Cash For Life prizes, would you take a lump sum payout, or the weekly payment? The Cash for Life ticket available right now offers $2000 a week for life or a lump sum of $1.35 million. A quick call to OLG this afternoon confirmed that you do actually receive the money for life (some lottery programs offer "for life" payouts that last as little as 20 years) and that if you win the Cash For Life prize at the age of 71 or older, you can will the prize to someone else and it will pay out until what would have been your 91st birthday.
Here is the major pro for taking the lump sum: compound interest. Even saving half of the payout in a high-interest mutual fund would mean quite a bit of passive income as time went on. But you actually have to save and invest the money in order to get compound interest -- that's not something everyone is interested in or capable of doing.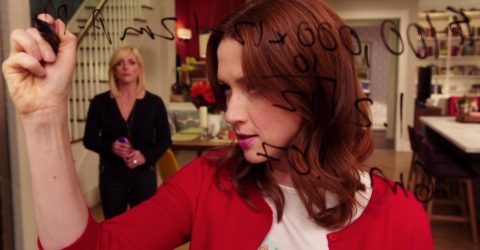 Those are not erasable markers.
On the side of the weekly payout, the big pro is that even if you're not great at managing money you've got a regular income source -- and it's $2000 a week, tax free, while any income generated by investing will be taxed. But, if you're worried about caring for a spouse and children, it's worth noting that, uh... the income will stop when you die. The passive income your lump sum generates, on the other hand, keeps on coming. But, macabre as it is, you might also want to consider your age and life expectancy when making the decision. With the lump payment at only $1.35 million, you're basically getting thirteen years worth of Cash For Life payments if you take it -- but if you live thirty years after winning the prize, you'd get more than double the lump sum payment. (And of course, if only live ten years after winning the prize, you're getting about $300,000 less than you would be if you had taken the lump sum.)
Either way, it's a interesting debate, and we're definitely curious to hear what you would do.
online surveys