If you're anything like some of us here at the RFD office, spring is not your favourite time of the year. If you count yourself among one of many allergy sufferers out there, the thought of spring cleaning, cuddling with your pet cat, and frolicking through blooming gardens may fill you with crippling dread.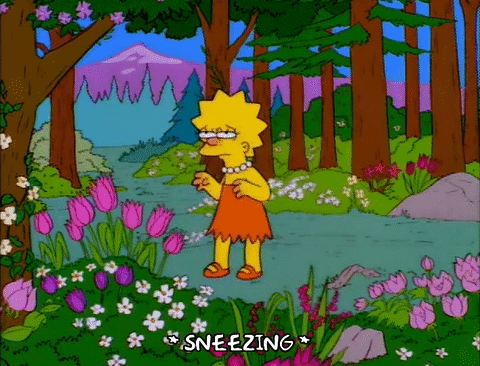 Unfortunately, on the worst days of the season it may be impossible to completely erase all your symptoms without resorting to living out your life in a bubble. If that's not a practical solution for you, there's no need to worry as we've complied a handy list of items you can purchase to at least gain sweet pollen-free relief in your own home!
1. Mattress or Pillow Protectors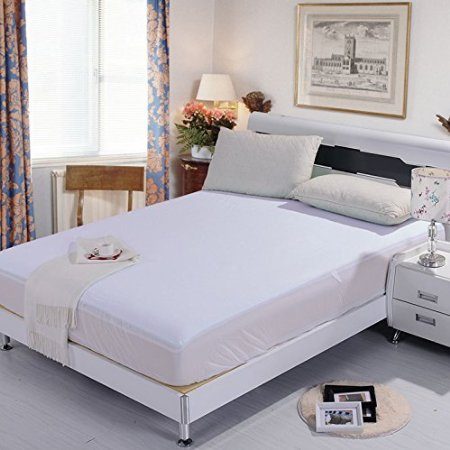 If you don't already have a protective cover for your mattress or pillows, you may want to consider getting them, especially if you own pets or are allergic to dust-mites. Many people think of protective covers only as a means to protect your mattress and pillow from sweat and stains, but they have the added benefit of blocking out dust-mites and other allergens from entering your mattress. They're a great affordable option that you can continually remove and wash as needed to keep your mattress fresh.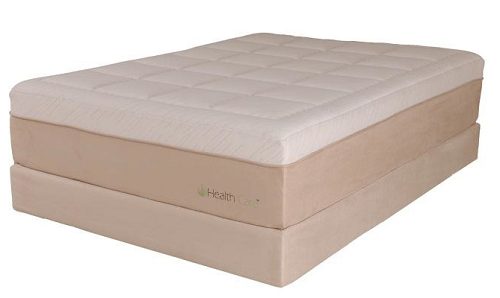 If you've got more money to spend, you may want to consider purchasing a hypoallergenic mattress. There are a number of specially made mattresses currently on the market which are specifically geared for those with allergies. If you can't locate one of these mattresses, or if they are out of your price range, look for any memory foam or latex mattress which like the hypoallergenic variety, also have a dense core that will help block out allergens. If you're looking for a mattress and you have allergies, try to avoid coil, spring, or pillowtop mattresses as these varieties have lots of space within them for the dust-mites to gather.
3. Door Mats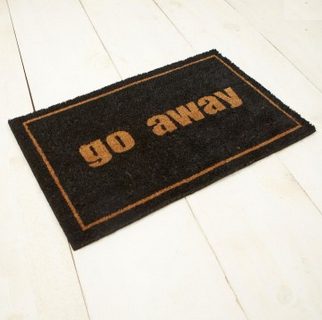 Most homeowners think it's common sense to have a door mat outside their home to reduce the amount of dirt tracked into the house. But, it's important to remember that the very same shoes tracking in that dirt are also tracking in pollen and other outside allergens. To reduce this occurrence, consider doubling up on your doormats! By placing a mat both outside and inside your door, as well as asking guests to remove their shoes when entering, you can limit the allergens to your doorway, making it much more manageable and easier to clean up before it's too late for your sinuses.
4. Shades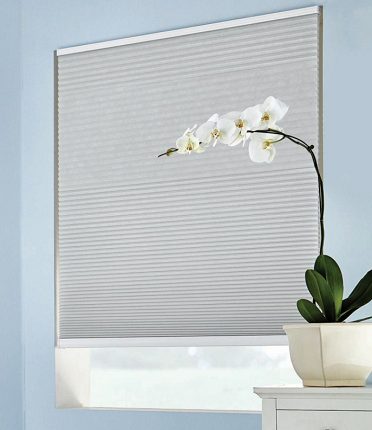 If you've got curtains or blinds adorning your windows, you may want to consider ditching them in favour of some shades. Dust and other allergens can easily get trapped in the crevices of these window coverings and can end up making your allergy symptoms worse inside than they are outside. By switching to simple flat shades, you minimize the area dust and pollen can gather and make cleanup much easier. If you're not a fan of shades, you can also opt for curtains made with a lighter material which can easily removed and machine washed on a regular basis.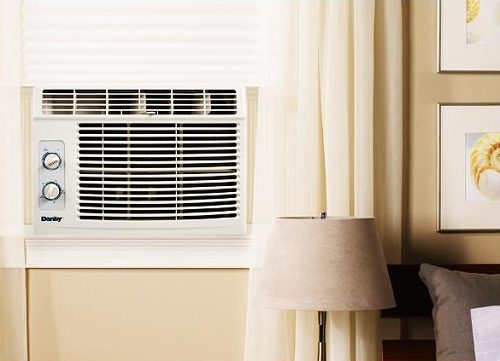 If the worst of your allergies stem from pollen, you may want to keep your windows shut this spring and summer and rely on the AC to keep cool. If you've got a good quality air conditioner, it can also work as a dehumidifier which will in turn limit the growth of indoor allergens like dust-mites and mold.
6. Air Filter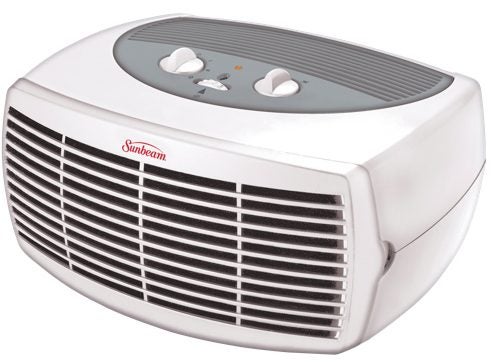 If you're allergic to things inside the house just as much as the outside, then an air filter will become your best friend. When looking around, make sure you choose one with a HEPA filter. HEPA (high-efficiency particulate air) filters have a very fine mesh that's made to catch harmful particles like pollen, pet dander, dust mites, and tobacco smoke.
7. Vacuum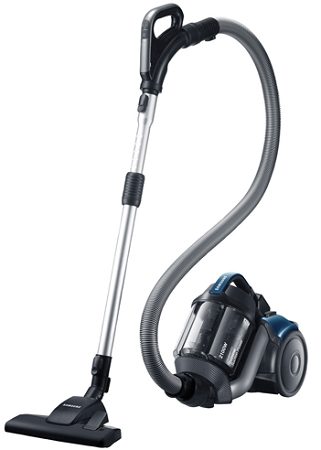 A vacuum is a staple in most homes, but if you suffer from allergies, make sure your vacuum is equipped with a HEPA filter. In addition to helping suck up messes on the floor, the inclusion of a HEPA filtration system will help trap dust and allergens, helping you get a little more relief.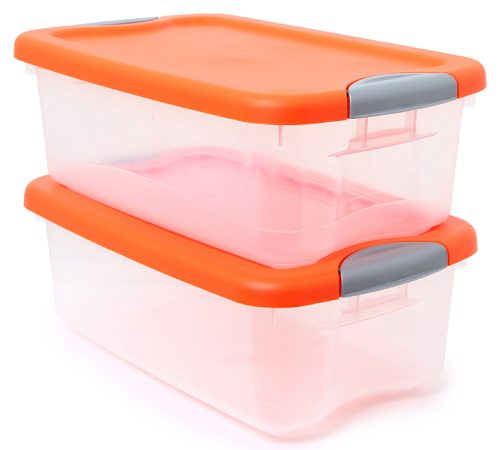 If you want to avoid dust and other allergens collecting on things like your linens, towels, and children's stuffed animals, consider storing them in plastic bins when not in use. Not only will sealing these items up prevent dust from collecting and stirring up your symptoms, but the bins make great organizational tools as well!.
9. Shower Head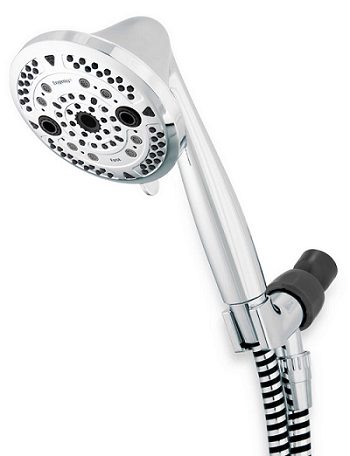 If you don't already have one, make sure to invest in a great shower head that will thoroughly rinse you off. Most people take a shower to wash off and relax after a long day, but for allergy sufferers, a good rinse after going outside or dusting the house will help wash away the pollen and dust which has collected on your body and in your hair.
10. Dust Masks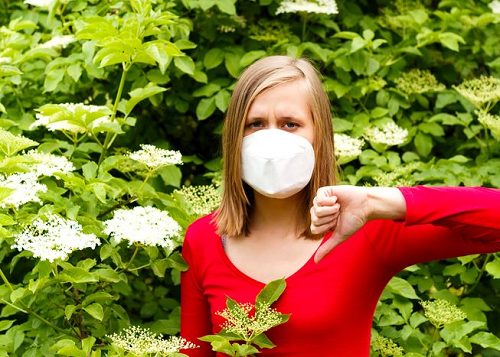 If you've ever been to various parts of East Asia, you'll find that wearing surgical masks during allergy season is a pretty common sight. Unfortunately that trend hasn't yet caught on here in Canada, but these handy masks -- whether the industrial dust masks, or a simple surgical mask -- are great items to keep on hand in your house. One of the most worst things about allergy season is when you need to clean and dust your house. Cleaning up dust prevents allergies, but dusting gives you allergies -- it's a torturous eternal struggle. So stock a few masks on hand, and put one on while cleaning to make the experience a little less harmful to your sinuses.
Do you suffer from seasonal allergies? Are there days that are so bad you wish you could just hibernate until Halloween to avoid the itchy eyes and sneezing? If you have any products you keep at home to help relieve your symptoms, let us know in the comments below!