Back to School
Batman, Inspector Gadget and Red Green are three of earth's greatest heroes, each renowned for using a wide assortment of gadgets to make their lives easier. Students are similar in that they have a bevy of resources at their disposal to enrich their education and make their quest for a diploma as painless as possible.
Computers are a necessity in schools everywhere, but your laptop can only take you so far and it's worthwhile to augment your expensive gadget with more less-expensive gadgets. As a result, we've come up with this list of must-have peripherals under $100.00 that every student should have.
$0.00 to $20.00: A portable power strip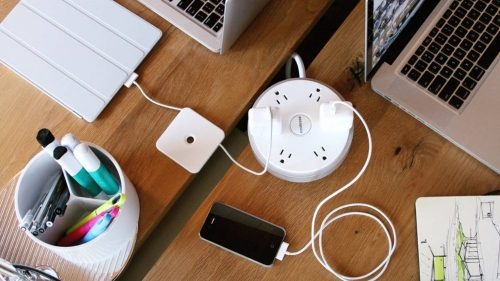 With great power comes great responsibility, so share power outlets to make fast friends.
In the world of electronics, thin is in. While it's great because laptops are light and easy to carry, it inevitably leads to a smaller battery and the need to recharge more often. As a result, power outlets are a highly sought-after resource and there's always that person who hogs an entire outlet. Don't be that person by carrying this Belkin mini surge protector that often goes on sale for under $20.00. It turns one plug into three and has two USB ports for charging your phone, letting you share power with classmates to ensure that you're ready for those marathon lectures or Pokémon hunting expeditions.
Honourable mentions: extra USB cables for your phone, free Microsoft Office 365 with a bonus 1TB of OneDrive cloud storage, decent pens because regular pens are boring, an SPC Card to get discounts, one or all of these free apps
$20.00 to $40.00: Amazon Prime Student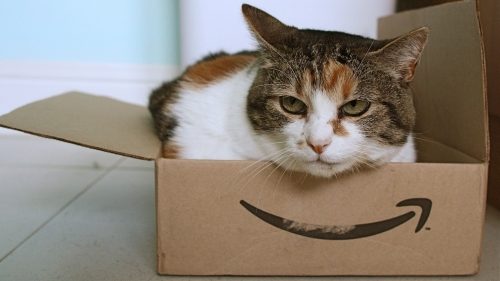 Get two-day shipping and increase your cardboard box cat container collection with Amazon Prime.
From the essential to the ludicrous, Amazon is your friend when you need to buy anything and the only downside is having to wait for your order to ship. Luckily, students can get a six month free trial of Amazon Prime, which gives you free two-day shipping on Prime-eligible items, unlimited photo storage and exclusive deals! Once the trial is over, you get a discounted rate of $39.00 per year (regularly $79.00 per year), which is worth it for many if you consider the time you'll save shopping on Amazon vs. going to a physical store.
Honourable mentions: a good backpack to carry your supplies, a power bank so your phone never runs out of juice, a label maker so your friends don't steal your stuff, an iron to make your clothes look nice for those important interviews
$40.00 to $60.00: A durable flash drive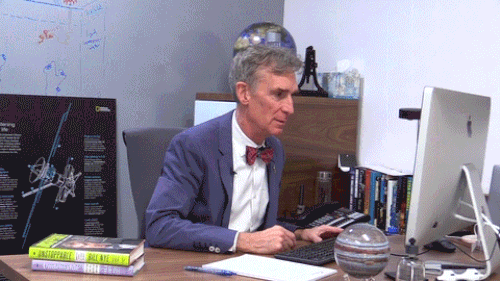 That feeling when you forgot to save your work.
Whether a rowdy hooligan pulls a fire alarm during class or you're trapped in a concrete-laced basement with incredibly bad reception, anything that can go wrong will go wrong and when it does, it's important to save your notes regularly. Cloud storage is a popular option, but sometimes you're unable to access the internet, so a flash drive is essential and useful for when you need to transfer files between computers or store media files. This tiny and spacious 128GB drive from SanDisk is a nice option since it's small enough to leave in your laptop and durable since it's mostly made of metal. If you're clumsy and tend to lose tiny objects, an alternative would be something you can attach to your keys, like this 64GB drive from Kingston.
Honourable mentions: a privacy screen so nosy classmates can't glance at your screen, a keyboard and mouse combo because laptop keyboards are horrible and trackpads are a pain for navigation
$60.00 to $80.00: One good pair of in-ear headphones or multiple pairs of "good enough" headphones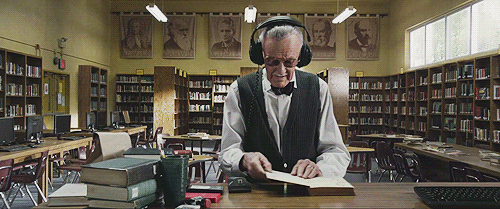 A good set of headphones can help you block out distractions.
There are two types of people in this world -- regular people and those who play obnoxious music on a loudspeaker in public. We've all encountered that one annoying person in the library who wants you to hear their favourite tunes whether you like it or not. While you can (sometimes) get them to knock it off with a stern talking to, if you'd rather avoid the confrontation altogether, a good pair of in-ear headphones is a must and serves two purposes -- you can drown out their terrible music with your own and they passively block ambient noise. You can usually find excellent headphones like this set of Sennheisers that will do the job well, but if you don't particularly care about audio quality or tend to lose headphones easily, you can also find "good enough" headphones for around $20.00.
Honourable mentions: a router for sharing your internet, an Amazon Kindle for reading, a tablet keyboard if you use a tablet for taking notes and can't stand typing on a screen
$80.00 to $100.00: A good laser printer
Printer ink is expensive, so avoid the high cost of ink with a laser printer.
Chances are you'll be printing a lot of assignments during your time in school, so it's important to have a good printer. The upfront cost of laser printers is more expensive than inkjet, but they are a better investment long-term. A monochrome printer will suffice for most students, like this Brother model that you can often find for under $100.00. The two essential features that make this printer stand out are wireless networking and automatic duplex. Wireless networking enables you to print via Wi-Fi, which means you don't need to plug in your printer every time you need to print, while automatic duplex automatically prints documents on both sides of a sheet of paper, which means you'll use less paper in the long run.
Useless but crafty personal bonus tip: consider using high-quality paper when printing your assignments. This sly move has been known to garner bonus commendations on assignments, much to the chagrin of fellow classmates. Domtar Premium Laser Paper is a personal favourite due to its slight sheen and smooth texture -- it is pricey, but worth it to wage psychological warfare against your classmates and to see their bewildered looks of envy when you flaunt the "nice quality paper" comment on your essays.
Honourable mention: a Keurig brewer so you'll always have your daily dose of coffee or tea
$100.00+ bonus round: An extra monitor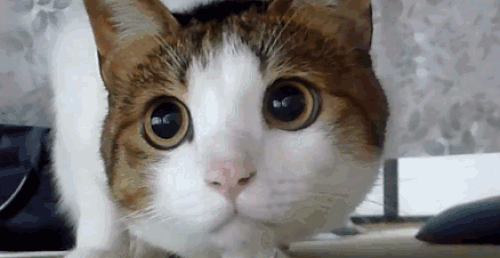 More screens means more places to look.
So you have a fancy new laptop with all the bells and whistles -- maybe you sprung for an extravagant rose gold colour. Regardless of how blinged out your laptop is, the display is likely small and only able to comfortably fit one window on the screen, so you'll constantly switch windows to go between your word processor, browser, chat client, game of solitaire, etc. The easiest way to combat this and gain so much room for activities is to get an extra monitor. You can typically find good monitors like this Dell 24" IPS model for around $150.00 to use as a secondary monitor while using your laptop screen as the primary monitor. This gives you more desktop space for your windows so you don't need to constantly alt-tab between programs.
Honourable mentions: a comfortable chair so your back won't ache while studying, an external hard drive to back up your computer, a mechanical keyboard to type faster and more comfortably, an ergonomic mouse because trackpads are still a pain for navigation
Now that you've made it to the end, let us know which peripherals you think are student essentials by leaving a comment! Once you're done with that, maybe you're interested in kitchen essentials or furniture-buying tips for students. Plus, be sure to visit our Back to School page for more back to school deals and tips!