Valentine's Day is just around the corner, and if you're looking to earn a special place in the heart of a certain geek in your life, you may be searching for the perfect gift. A few months back, we created a list of holiday gift ideas for the geek on your shopping list. This time, we're following it up with a list of great Valentine's Day gift ideas for that special geek in your life!
1. Harry Potter - "Always" Necklaces ($6.99 - $7.99 on Amazon)

Want to show your love to your favourite Potterhead? Pick them up one of the many necklaces available on Amazon featuring this popular quote from Severus Snape. While it might be a little bit of a bittersweet gift considering the recent passing of Snape's film actor, Alan Rickman, it is still a great way to show your eternal devotion to the one you love.
2. Star Wars - I love You/ I Know Rings ($19.99 USD each on ThinkGeek)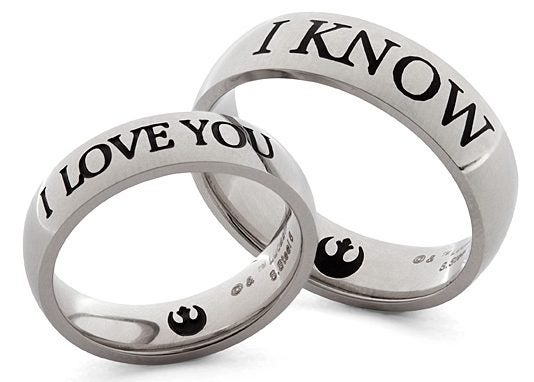 Show your love with a matching ring set for you and your beloved geek featuring one of the most famous exchanges between everyone's OTP --besides Poe and Finn-- Han and Leia. While to most people, Han's response is completely arrogant, any Star Wars fan is sure to view it as a grand romantic gesture and love the engraved rings.
3. Doctor Who - The Doctor/ Companion Rings ($9.99 USD each on ThinkGeek)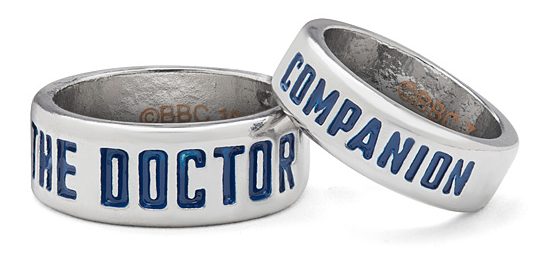 Doctor Who fans are pretty devoted to the long-running series, and most probably have a favourite couple, whether it be Ten and Rose, Eleven and River, Amy and Rory, or Twelve and his eyebrows. Pick up a pair of these officially licensed rings -- which you can mix & match -- and you and your Valentine can be the Doctor and companion, two companions, or even two Time Lords!
4. The Legend of Zelda - Heart Container Pendant Necklace ($17.13 on Etsy)
Heart-shaped jewellery is the go-to Valentine's Day gift for many, but you can step it up with this Legend of Zelda Heart Container Pendant Necklace. In the shape of the heart containers found in Skyward Sword, you'll be doing double-duty by adding something cool to your geek's collection while showing them how much you love them.
5. Sailor Moon - Crystal Star Compact ($124.55 on Amazon)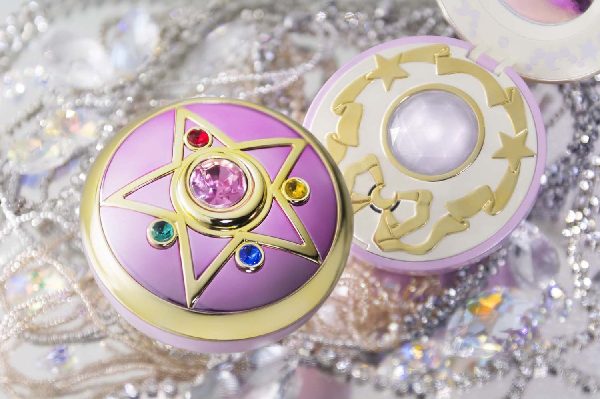 There is an entire generation of female (and even some male) anime fans who grew up with Sailor Moon. To this day, many of them revere the manga and anime as one of their all-time favourite romances. Want to tug at your Valentine's heartstrings with a sentimental gift? Gift them with an item from the beloved story, like this detailed replica of Sailor Moon's Silver Crystal Star Compact! This compact has a quality metallic gold finish complemented with different coloured stones -- and it even comes with realistic sound effects, making it almost like the real thing. Just don't be surprised when your geek starts yelling "Moon Crystal Power, Make Up!"
6. DC Comics - Funko POP! Harley Quinn Pink Hearts Figure ($12.50 USD at Hot Topic)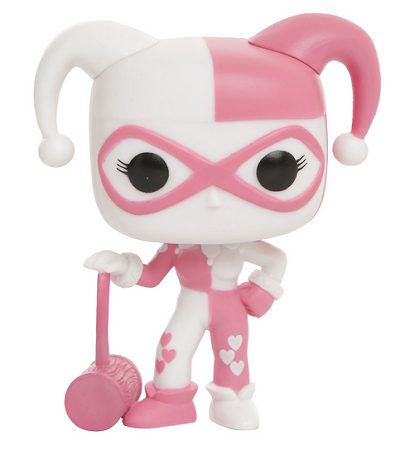 Harley Quinn has always been a DC Comics fan favourite since her introduction in 1992. You can pick up this exclusive pink hearts POP! figure, which perfectly fits the Valentine's Day theme. Bonus points if you pick up one of the many Joker figures to go with her, so Harley can be with her Puddin' this Valentine's Day.
7. Pride and Prejudice and Zombies ($15.17 at Chapters Indigo)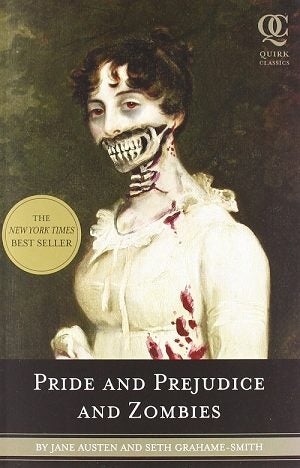 Jane Austen books have always been a literary favourite for the romantic. If your geek loves zombies and romance, they may enjoy reading Pride and Prejudice and Zombies, an expanded and slightly altered version of the classic tale. With the movie adaption of the novel out in theatres now, you can also score some bonus points by making a date night of it!
8. Geeky Charm Beads ($4.99 USD and up at ThinkGeek)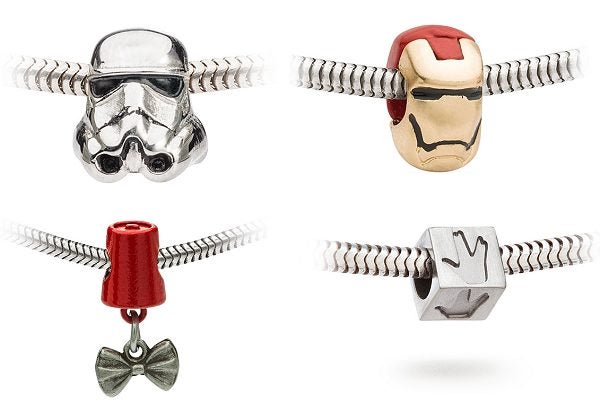 Pandora beads and other similar charm beads are popular with many girls -- and even some guys! Instead of picking up the normal boring beads from jewellery stores, shops like ThinkGeek offer enough geeky charms from all the best fandoms so you can potentially create an entire bracelet. Most beads fit regular leather straps as well as Pandora-brand straps, so you can mix & match should you be adding to a bracelet your Valentine already owns.
9. Heat Sensitive Pixel Heart Mug ($14.99 at HMV)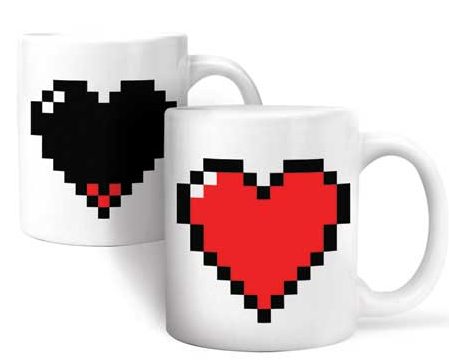 If your Valentine is a fan of The Legend of Zelda, or other classic games, they'll get a kick out of this mug. A fun and geeky twist on the typical heart-themed gifts, this mug features an 8-bit inspired heart decal that "fills up" the heart when hot liquid is poured into the mug. Heath potion and fairies may not exist in the real world, but with this mug and some hot caffeinated "potion", you or your Valentine will feel just as rejuvenated.
10. Binary Code Love Print ($21.14 on Etsy)
Want to be straight forward about your feelings with that computer geek in your life? Hand them this binary code wall print and they'll know exactly how you feel. This cool handmade print features an "I love you" message written out in the computer code with customizable pops of colour.
Bonus: For the Geek Searching for a Valentine - The Geek's Guide To Dating ($15.15 at Chapters Indigo)
Are you or a geek you know looking for a little help in the love department ahead of Valentine's Day? This hilarious guide to dating reads just like one of your favourite game guides. It's packed with walkthroughs, cheat codes, and more, all to help geeks navigate the perils of dating and love.
Are you, or is your Valentine a geek? How are you planning to celebrate Valentine's Day? What are some of your most wanted gifts? Be sure to let us know below!