Mec Baroness Women's Jacket - $45.00 (49% off)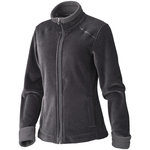 This deal has expired!
On inhumanely cold winter days, snuggle into this plush fleece jacket and warm your hands with a fresh cup of cafe de la casa. The Baroness also acts as good mid-layer for occasions when you venture out of your castle to explore surrounding lands. On sale at MEC for $45.00 (reg. $89.00).