Amazon Appstore for Android Now Available in Canada (Free Paid Apps Everyday!)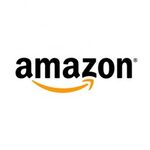 This deal has expired!
Patience does pay off as finally the beloved Amazon App Store for Android has landed in Canada. What does this mean you ask? Simply put, Android users will now be able to download a featured app for free everyday! The service has been live in the States for quite sometime and we're glad it finally made its way up north. Freebies always catch our attention and here's an opportunity to download otherwise paid apps for zero cost.
To get started, you'll need to follow the instructions on the page here.
Enjoy!