Porter Airlines
Porter's Big Sale: Round-Trip, Taxes Included Flights from Toronto to Boston or New York are $260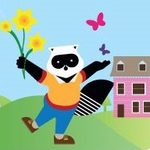 This deal has expired!
Porter Air is running a "Big Sale" and the prices are quite nice! We priced out two popular routes and found that round-trip, taxes included fares from Toronto direct to New York or Boston were about $260.
Porter flies out of Toronto, Halifax, Montreal, Moncton, Mont Tremblant, Sudbury, Ottawa, Quebec City, St. John's, Windsor, Timmins, Sault Ste. Marie and Thunder Bay as well as the US cities of New York, Myrtle Beach, Boston, Burlington, Washington-Dulles and Chicago. For this promotion, fares must be booked by October 19 and travel must be completed by March 27.