AirCanada.com
AirCanada.com: 15% Off Flights Within Canada & To Select US and Sun Destinations, Book by July 22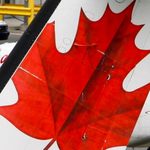 This deal has expired!
Going somewhere this fall? Check out this AirCanada.com special offer to save 15% on flights within Canada or to select US and sun destinations. You'll have until July 22 to book with this discount, for travel occurring between September 3-December 14.
For Tango fares within Canada use the promo code FALLCA15PCT to claim your discount, for Tango Plus fares to select US and sun destinations use the code FALL15PCT. For a full list of eligible US destinations for this offer, visit this page at AirCanada.com.
Discounts expire at 11:59PM in your city of departure on July 22.