Wendys
Wendy's: Free Poutine Upgrade with Combo Purchase (With Coupon)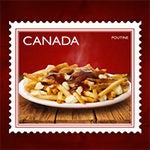 This deal has expired!
Wendy's is on a mission to make poutine the national food of Canada! This morning, they launched their "Poutition" and are encouraging their Facebook fans to sign it by offering a coupon for a free poutine upgrade to all participants.
To get your coupon, head over to the Poutition tab on their Facebook page (you will need to "like" the page in order to see the content) and click "Sign the Petition". Heads up: you'll need to grant an application access to your basic account information in order to participate.
The coupon entitles you to a free poutine upgrade when you buy a combo. There's a limit of one coupon per person, per visit, and it can't be combined with other promotions/discounts. The coupon expires July 31, 2012.