Swiss Chalet
Swiss Chalet: Get 15% off Delivery or Take Out Orders Over $35 (Limited Time)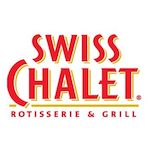 This deal has expired!
If you enjoy take out from Swiss Chalet, you're going to love it even more now that you can get 15% off your take out or online order for a limited time. Right now, using the coupon code MINUS15 when prompted at the check out screen can save you 15% on orders over $35. Because most Swiss Chalet take out orders are probably over $35 anyway, this is a pretty good deal for those that just don't like cooking all that often.
You can find more information on the promotion here as the picture on the splash page explains it quite clearly.
The deal is live now but only for a limited time. Thanks to okbluejay for sharing this one in the forums!