Harveys
Swiss Chalet: 15% off all Online/Call-Ahead Orders Over $11.99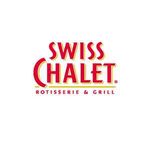 This deal has expired!
Here's a nice little discount from Swiss Chalet! Now through August 31, you'll get 15% off all online or call-ahead orders with coupon code SUMMERBONUS1!
The code is valid on orders over $11.99 only and not valid on dine-in or "walk-in take out" orders. If you'd prefer to get a free dessert or appetizer instead of a discount, use HAPPYAPPY123 for a free appetizer or SWEETTREAT123 for a free dessert. These codes are also valid on orders over $11.99.