Aeroport Taxi & Limousine Service
Up to 15% off Regulated Airport Limousine Rate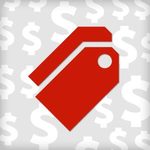 Call to arrange your travel to or from Pearson International, or Billy Bishop and receive up to 15% discount off of the flat rate regulated by the Airport Authority. Aeroport Taxi & Limousine provides 24hrs service.
Does not apply on pre-discounted Aeroport rate
Does not apply from taxi queue at Pearson International (GTAA Rate Would Apply)
Not valid in the City of Mississauga
$10.00 airport fee applies when pre-booking trip leaving from Pearson.