Walmart
Walmart Weekly Flyer: Scotts Pure Premium Sun and Shade Grass Seed $9, George Foreman Grill $40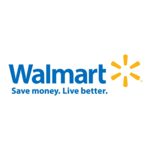 This deal has expired!
Now that the kids are back to school you get to focus on what's really important, indoor and outdoor home maintenance! As such, Walmart has some put out some pretty decent deals on lawn care items, home appliances and more this week. Here's a quick look at some of the items on sale:
Outdoor
Quick Change Mulching Blower Vac - $48
Scotts Pure Premium Sun and Shade Grass Seed - $8.88
24" Clog Free Leaf Rake - $13.87
Indoor
4-Slice Commercial-Look Toaster Oven - $19.77
Brewstation Coffee Maker - $19.77
18-Piece Lock and Lock Set - $12.97
Panasonic 1.6-cu. ct. Stainless Steel Microwave - $169.77
George Foreman Family Size Grill - $39.77
18" Dome Roaster - $9.97
Faberware 12-Piece Stainless Steel Cutlery Set - $29.77
There's lots more to see and we have the full flyer available here. With Thanksgiving arriving shortly, now might be a good time to get a jump on the deals if you need some new utensils, pots or pans.
The deals are live now but expire on September 27.