Walmart.ca Clearance: Crayola Creativity Station $30, Bath Sets $7.25 + Free Shipping and 2.25% Cash Back
Expired Deal
2%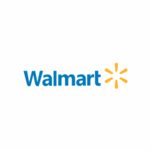 This deal has expired!
After forum poster eladmk
noticed the great deals on the Crayola Creativity Station and Little Tike Trike
, we took a quick scan through some of the other clearance items at Walmart.ca -- here's what caught our eye:
Most of these items qualify for free shipping. And don't forget, when you shop through our green cash back links, you'll get 2.25% cash back from RFD.