Walmart
Walmart.ca: Black and Decker 12" String Trimmer $29, Sport Dome Tent $40, Sleeping Bag $20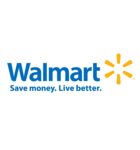 This deal has expired!
The long weekend might be over, but there are still many opportunities to grab the camping gear and head out away from the TV, the internet and cellular reception -- OK, maybe not that last one. If your camping equipment is a little worn down, or maybe you're packing for the first time, Walmart has some decent deals you might want to check out. Here's a quick look at some of the better deals for this week:
The flyer also includes some pretty good deals on infant and baby items ranging from strollers, booster seats, car seats and cribs.
The deals are live now but expire on July 12.
Some of the online prices haven't been changed as of yet but they're straight out of the flyer. Shipping is extra.