Rona Boxing Day Week Sale: Up To 60% Off Select Items (Until December 20)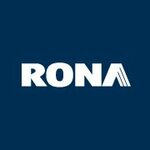 This deal has expired!
Rona is hosting a "Boxing Day Week" sale right now -- until December 20, you'll find a variety of items marked down by 60% in stores. Here's a look at a few of the offers:
On December 17-18, 3.78L Windshield Washer is 99¢ (regular $2.49) when you spend $25+
60% off all wrappings, bows, tree skirts and stockings
Up to 50% off select itnerior light fixtures
40% off all Lemax miniature houses, ornaments and interior and exterior decorations
50% off select RONA and RONA collection vanities
25% off select toilets
25% off select interior door handles
To view the entire flyer, click here.