Kitchen Stuff Plus
Kitchen Stuff Plus Top Ten for $10: 18-Piece Fresh Lock Storage Set, 4-Piece Canister Set and More!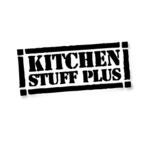 This deal has expired!
If you barely survived Thanksgiving, and have a better idea of what you need for holidays going forward, now would be a good time to take advantage of the Top Ten for $10 at Kitchen Stuff Plus. Here's a look at what's on sale:
4-Piece Ellipse Canister Set - $10
Contour Glass Digital Bathroom Scale - $10
2-Piece Grip It Bamboo Cutting Board Set - $10
Strata 3-Tier Buffet Plate - $10
Aruba Beverage Dispenser 5L - $10
5-Piece Optimum Non-Stick Bakeware Set - $10
Harman Memory Foam Bathmat - $10
18-Piece Fresh Lock Storage Set - $10
Ashford Wood Diffuser Set - $10
Lever Salad Spinner - $10
There's lots more to see in the weekly flyer and full details can be found here. Just a reminder, to get in on the deals you MUST print and clip the coupon at the back of the flyer. Prices are in effect until October 28.