Home Depot
Home Depot Plug in the Savings Event: Save up to 30% on Major Appliances (Maytag, LG, GE and More!)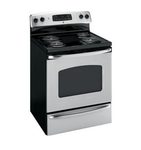 This deal has expired!
Major appliances don't often come cheap so it's definitely worth your while to take advantage of the deals when they come by. Right now, Home Depot has a two-week Plug in the Savings Event where you can save up to 30% of brand name fridges, washers, dyers and more. With models from LG, Maytag and GE on sale, you'll want to take a look if you're a new home owner looking for appliances or just want to make some upgrades. Here's a look at some of the items on sale:
The two-week event starts now but ends on February 27. Supplies are limited so you'll want to shop early to avoid missing out.