Finish Canada
Freebie: Save Up To $8.49 on Finish Quantum Products (Mail-In Rebate, Until May 4)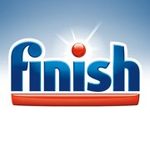 This deal has expired!
If you've already used up your Finish Canada free sample from last month and want to get more, you may want to take a look at their latest offer! Over on their Facebook page, Finish is running a mail in rebate offer where you can save up to $8.49 on any Finish Quantum product.
The rebate is valid for purchases made now through May 4, 2012. To get your rebate, you will need to complete the rebate offer form (PDF) and attach the original dated cash register receipt. Make sure you circle the Quantum product purchase price and hand write the UPC code on the receipt.
Rebate requests must be received by June 4, 2012, and there's a limit of one rebate per individual, family or household.