Costco.ca: Mocha Patio Heater with Wheels - $169.99, Colour Video Handheld Infant Monitor - $189.99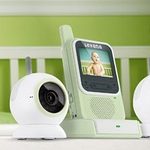 This deal has expired!
Don't forget to visit
Costco.ca
to check out their latest limited-time offers on everything from patio furniture to the kitchen sink.
Current offers include:
Listed prices include all shipping and handling charges. Non-members may incur an additional surcharges on select items, you'll find information about purchasing a Costco membership
here
.